Shower Sex with Myself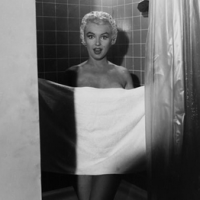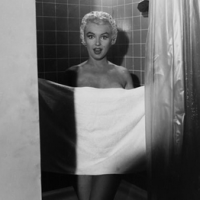 I absolutely adore shower sex: The hot water hitting my back, acting as a natural lubricant as it soaks every inch of my body. I decided to see if I would have just as much pleasure in the shower alone as I do with another person…
Of course, my choice had to match my appetite, so I chose the Marilyn by Pave to play the part of my partner.
It started out easily enough; moving around and finding positions that were comfortable while standing up. After trying a few, I settled on having my back up against the wall with one leg up.
I went absolutely crazy! I felt even freer than I did the first time I masturbated. Patience was not a problem this time around. I was enjoying the ride with a little manual thrusting and a lot of vibration. That bad boy made me feel like I was like going 100 miles-per-hour on the back of a stranger's Harley (a personal experience that is as exhilarating as it sounds).
Soon enough I found my spot. The spot everyone is always talking about. Some argue it's mythical, but I can assure you, it's very real. If you haven't found it yet, you're simply not fucking in the right direction. I found it by listening to what Dr. Emily said about orgasms, "you might have to try different positions or different motions. Every woman's body is not the same."
I moved, played and thrusted until my body was twitching with enjoyment. Right at the brink of the ultimate pleasure…I didn't get there. Shocked at what was happening to my body, I came to an abrupt stop- I freaked out.
A few movies and a talk show later, I stumbled across a CNN news article that was praising the movie Blue is the Warmest Color. I'd seen the movie earlier this week because: 1. I love all things French and 2. all the reviews roared about the marvelous sex scenes that accounted for the majority of the movie. The movie was hot! Just the thought of the lesbian sex scenes made me clutch at my crotch. Inspired by these thoughts, I turned to porn sites for inspiration. With all the determination in the world, I was going to find that spot again.
The Marilyn had found its way into my hand again, but this time I was in my bed. Without the aid of the shower as a lubricant, I grabbed my Pjur Nude and was good to go.
Dazed from pure horniness, I trailed it up towards the apex of my thighs, craving and anticipating the first thrust. I began to moan in synchronized harmony with the girls on my computer screen. In a short while, I was completely in the zone and then"BAM!"- I found the spot once again.
I am convinced that I need someone to come and take over the handling of the vibrator once I get to this moment, because my body didn't allow me to maintain control on the way to my climax. Now that I know I'm capable of even getting that far on my own, the stakes are higher in the race of Man v. Machine. Who or what will be the first to make me orgasm first? I'm not giving up shower sex anytime soon.
Here are a few pointers to help you get a little further in your orgasm journey as well:
1. Play for Pleasure
The up-and-down motion gets a bit boring and I'm sure your vagina would tell you the same thing if its lips could speak. Don't be afraid to try new motions and different positions.
2. Location
Just because you're sexing yourself doesn't mean you have to do it in one specific location. Try it where you normally like to have sex: On the dryer, in the shower, or on the floor.
3. Everyone Likes Movies
Never seen an adult film? Um…that needs to change. Porn doesn't only aide with stimulation, it's also educational. Watch and learn… Literally.
These messages are brought to you by the number 69- The Monroe Diaries