Six Fun Ways to Get Kinky This Valentine's Day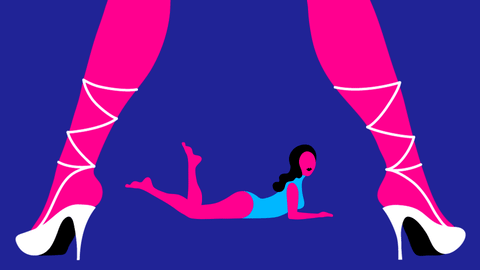 A bouquet of flowers, fancy chocolate, an oversized stuffed bear with a fuzzy red heart— we all know the classic Valentine's Day staples. Whether it's your first or fiftieth time celebrating V-Day with your partner, make it special and different this year. Here are my top six ways to switch it up and get kinky this Valentine's Day, but mix and match them for your ideal Kinky Kombination ™.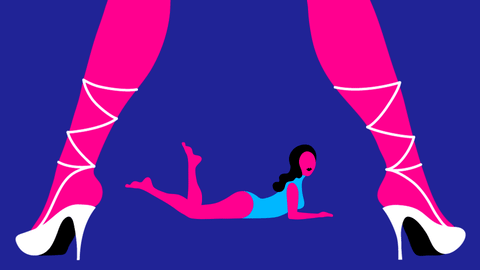 The Spice Of Life
We are all guilty of getting stuck in sexual and romantic ruts, whether it's returning to the same restaurant, sex position, or the same dirty talk. Monotony can get stale, regardless of how good the sex might be. Introducing some variety into your sexual repertoire can bring a whole new level of excitement to a relationship.
What you decide is completely up to you. While something may be considered wildly kinky for one couple, it can feel vanilla (non-kinky) to another. If you usually rock missionary in the dark, go for doggy style or an iconic 69. For those who are looking for something more daring, explore BDSM practices together, or bondage!
Because tying knots together can get to be a lot of work, there's always the cost effective and delightfully fun bondage tape. It's non-sticky and super easy to apply and remove. However, it's a good idea to know which areas are safe to restrict, and where to avoid. Safety is sexy, too!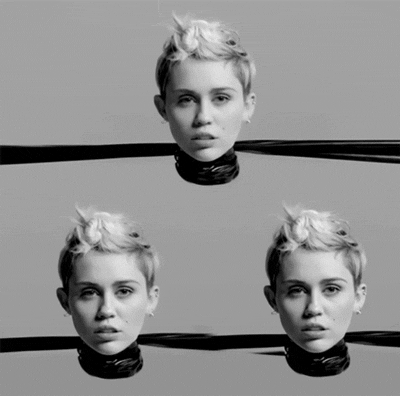 Ten Hours of Tease
Sexting can ignite the fires of passion, and keep them thinking about you throughout the day. It's also a great way to keep your mind on sex and your lover. Imagine being stuck at the office in the middle of a pile of paperwork. Then, *ding* you notice you have a text from your partner. It says: "I can't stop thinking about devouring every inch of your body with my tongue…" Instantly, you are jolted from your desk.
You return the favor with your own sext, and can't wait to until you're off from work, so you can get off later. You might be physically separated for ten hours during the day, but sexting will make you feel emotionally closer, and more excited for when you are reunited.
Sexy Surprises
Creating a sexual surprise can be a wonderful way to delight your partner (as long as they like surprises, of course.) We've all seen rose petals laid out on the bed in every rom-com. But what about coming home to find an array of kinky sexy toys? Some great basics are a paddle, flogger, crop, pinwheel, and a blindfold for that sensory deprivation.
Another fun surprise is going on a romantic date at a nice restaurant, and sliding a note to your partner mid-way to let them know you secretly have a butt plug in. Surprises can make your partner feel sexy and spontaneous, and bring some delight and excitement into your day-to-day dalliances.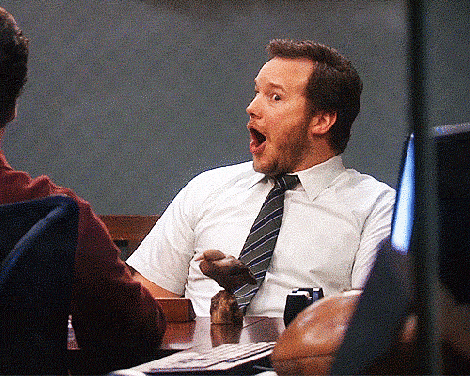 Adventure Date
An adventure date can be planned or left as a surprise, opulent or free, involved or simple and classic. But, of course, it can also be… kinky. An adventure date is supposed to get you out of your normal comfort zone. Visit a sex toy shop together, and browse with an open mind. Purchase an item neither of you have tried before.
You could also rent time at a local dungeon for the ultimate kinky adventure date. Maybe even have your date wear some vibrating panties that you can control at your discretion. Then, take them to a museum or art gallery for some delicious pleasure torture. The possibilities are endless when you invite adventure into your sex life!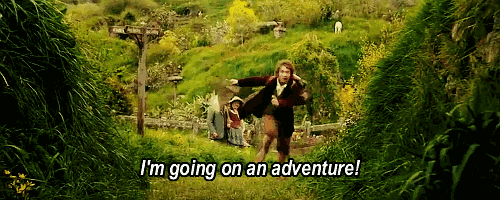 The Gift That Keeps On Giving
There are few greater delights in life than a brand spanking new sex toy, and Valentine's Day is the perfect holiday to gift one. You can incorporate a new sex toy into any of the fun activities in this article. For some novel sex, try out some nipple clamps, a double penetration toy, or explore some prostate play with the Aneros Eupho Syn.
For ten hours of tease, you could buy some literotica and send each other your favorite sexy excerpts. Set up your bed in advance with some under-the-bed restraints and leave the ends poking out as a fun secret until your partner notices them. A hands-free vibrator that you can control from your phone is exquisite torture for your partner, and their facial expressions alone may be enough to drive you wild.
Happy Valentine's Day, kinksters!