Six Sexy Earth-Friendly Toys to Try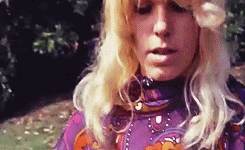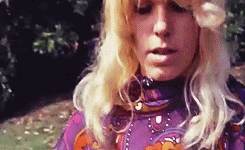 As more and more of us are becoming conscious of our ecological footprint, we're all looking for ways to cut back on our environment impact. While most of our contemporary devices still require a charge to get the job done (our phones, computers and cars still have batteries, after all), gone are the days of stockpiling the little man-made toxic tubes of chemicals that make all of our things "go" and end up leaking cadmium and nickel into the soil under the landfill where they end up.
It's no different in the world of sex toys. Spontaneous self-pleasure used to require fumbling with toy-caps and packages, searching through junk drawers hoping to find just one more AA battery, or borrowing from the remote to give our Rabbit just enough juice to power through until we reached our magnificent "O." Eventually, we graduated to the Magic Wand, which still required us to to be intimate with an outlet (but what if the power was out! What then!?)
Nowadays, our toys are as sophisticated as our smart phones, each arriving with a tidy charging cord in tow, allowing us to power up in between sexcapades with our partners or ourselves. There's a big world of eco- and Mother Earth-friendly products on the adult toy shelves, but we've compiled a list of our favorite battery-free bedside buddies and products that bring some sizzle to sex life, whether flying solo or riding carpool.
The mother of all vibrators, the latest version of the Magic Wand comes complete with a detachable charging cord. With a history of providing mind-blowing orgasms for more than 30 years, the Magic Wand never disappoints.
This model has multiple power-settings and vibrating rhythms to keep things interesting, and comes out of the box with just enough juice to get things fired up.
A compact and clutch-friendly finger vibe, the G-Ring is perfect for date night. Charge it in advance and use it to tease yourself or your partner during your passion play. As a bonus, it also acts as a remote control for the G-Plug, so whether you're partnered up or engaging in some multiple-toy self satisfaction, no cords are required.

Guys, we get it. There just aren't as many options on the shelves aimed specifically for your pleasure. So we get really excited when something crosses our desk that is geared specifically towards getting you off. The Black Pearl is a deeply penetrating prostate stimulator that gets high ratings from our resident guy-on-the-street. The only thing better than rechargeable and battery-free is a hands-free, mind-blowing orgasm.
How about adventurous sex, with no charge required? The Door Jam Sex Sling by Sportsheets is all of your sex-swing fantasies come to life. Easily set up on a closet or your bedroom door (or patio door, for Al Fresco sex if you're really getting into Earth Day), this apparatus takes sex to the next level. While you can certainly incorporate any toy you'd like, the Sex Sling will satisfy your swinging '70s curiosities on its own.

Did you know the clitoris has legs? It's true: that little button of magic extends throughout the vulva, with nerve-endings found throughout the entire external and internal vagina. The Wish is a dream come true for women, with its super soft texture and powerful vibrations (with varying rhythmic options) that stimulate every part of the external network of sensitive nerves. It comes with a magnetic charging cord that easily snaps into place in between uses, and as a bonus, it's water-proof and quiet as a whisper.
The world of lube can be overwhelming. Walk into any adult toy shop and you're likely to see a wall of brands, colors, scents, flavors and mix of ingredients so confusing that it could be a part-time job sorting through options.
We here at Sex With Emily are little lube-obsessed. Beyond relieving painful friction or combating normal dryness during sex, a good lube enhances pretty much every sexual experience, whether you're getting down with oral, manual self-stimulation or intercourse. The best thing you can do for yourself is invest in a quality brand of lube, and we definitely prefer System Jo.
With a wide variety of options, in honor of Earth Day, we've honed in on the Jo Classic Hybrid Lube. It's dye free, fragrance free and paraben oil and glycerin free, setting you up for a clean, slick and smooth experience without harmful ingredients or irritants.