Twitter: Studies Show Women Slut-Shame Each Other As Much As Men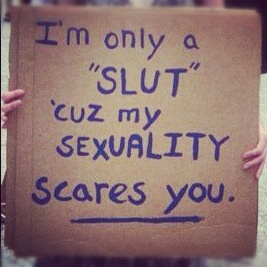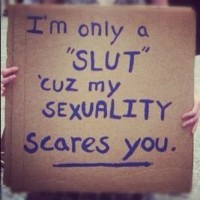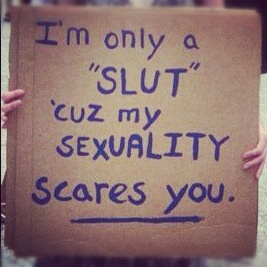 We'd like to think that derogatory and "slut-shaming" slurs were left back in high school. In a perfect world, it would be nice to believe that derogatory language has been dropped down to a minimum. But the sad truth is that a study done by UK think tank Demos found that online misogyny is alive and well. What is most interesting is the gender analysis behind the tweets and posts.
The study focused on tweets that contained the words "slut," "whore," and "rape" that were posted in UK accounts between Dec. 26th, 2013 and Feb9, 2014. The results were pretty shocking. They found that more than 100,000 messages used "rape," 85,000 used the term "slut," and 48,000 posts used "whore." Many of these messages were inoffensive: they were simply people sharing news stories or spreading awareness against the use of misogyny. However, the worst part about this research is that the study found women were as much to blame for derogatory tweets as men were. Men tweeted posts with these words 116,530 times while women tweeted 94,546 times.
It may not seem surprising that women are willing to shame each other as much as men are willing to shame women, but it shows that we are a far cry away from changing our society from its "slut-shaming ways." Twitter has become a new outlet for misogyny and harassment. In January of this year, two people (including a female) in the UK were found guilty for sending terrorizing tweets to and about feminist campaigner Corline Criado-Perez.
Misogyny amongst women is alive outside of the online world as well. Kate Farrar, the vice president of campus leadership programs at AAUW, which is a non-profit program focused on women's empowerment, says that insults based on gender are a part of the way our society speaks about women. "Slut" and "whore" are used so often that they "become a part of our cultural conversation from the time we're very young" she says.
While this study may seem to perpetuate that women are "catty," what is most important to keep in mind is that the hateful language is coming equally from both genders. Rather than pay attention to cattiness, try to pay attention that there is a strong amount of hate falling down on one gender. This is where the true problem lies.