Snow White XXX: A Pornographic Fairy Tale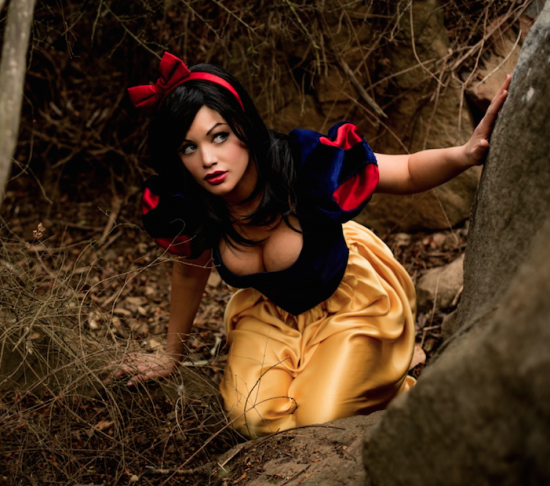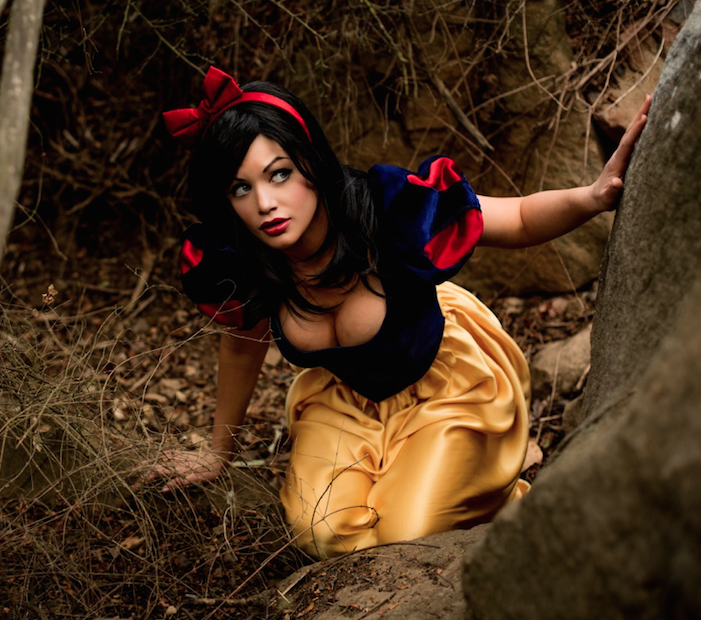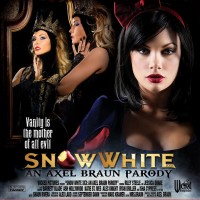 It's movie night with your sweetheart and you're both feeling a little too frisky to throw on Frozen again.. What to do? It might be time to check out the most recent addition to Wicked Pictures' new Wicked Fairy Tales collection! New to Wicked Pictures, but certainly no stranger to the Parody Porn genre, Axel Braun starts off strong with his first erotic fairy tale, Snow White XXX. The high-budget film boasted an all-star cast, high-quality production and enough steamy sex scenes to make you forget your childhood ties to the tale. After watching the movie in it's entirety, I can definitely confirm that it delivers on all counts. And let me tell you, this ain't no Disney princess film.
Keeping more to the dark Brother's Grimm telling of the tale, the story centers around the vain and vengeful Evil Queen, whose thirst for power is almost as strong as her thirst for being the most beautiful and desired in the kingdom. After treating the King to a sex-induced death in the very first scene, she turns her vengeance on her beautiful stepdaughter, Snow White. She solicits the help of the smoldering Huntsman to kill her young competition, but instead of carrying out the Queen's request, he hides Snow White deep in the forest. Despite the Queen's vicious efforts, Snow White still finds her Prince Charming, and the Queen meets her bad end.. Or so we think.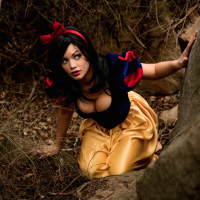 The film features the adorable Riley Steele as Snow White, and Wicked Pictures sweetheart Jessica Drake as the Evil Queen. While Riley gives an excellent portrayal of the title character, all pouty lips and wide eyes, managing to exude an air of innocence while still being alluring and sultry, it is truly Drake who steals the show. She is absolutely stunning as the Evil Queen, simultaneously sinister and mesmerizing.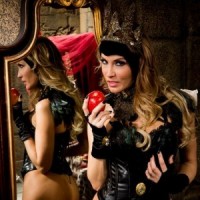 Overall, the production quality was pretty impressive. The costumes and makeup were spectacular, which should come as no surprise, given Braun's notorious attention to detail. As far as porn goes, the acting was not terrible. There was enough dialogue and plot-development to keep the story moving; it did not just jump from sex-scene to sex-scene like I had initially expected it to. There was even a plot twist at the end!
I would definitely recommend "Snow White XXX" for couples looking to enjoy an adult film together. The fairy tale element speaks to female interests, and there is enough graphic sex to capture and hold male attention. Between the five sex scenes, there is a little something to turn everyone on: romantic love-making, girl-on-girl, threesome, anal, oral and even a touch of domination. Grab your significant other and a bottle of lube, and see for yourself. We're willing to bet that you can't make it through the whole two-hour film without reaching for the pause button.
Can't get enough Sex With Emily
Subscribe on iTunes and never miss your bi-weekly Sex Ed!