So You Want to Try Pegging: A Guide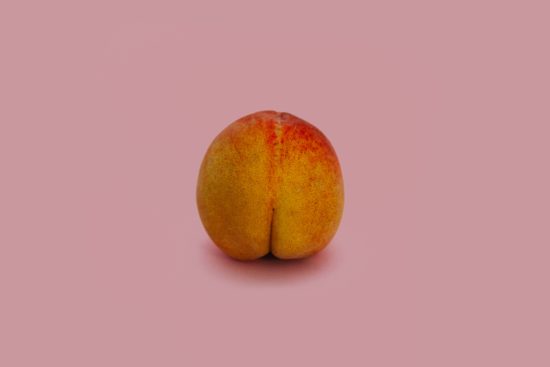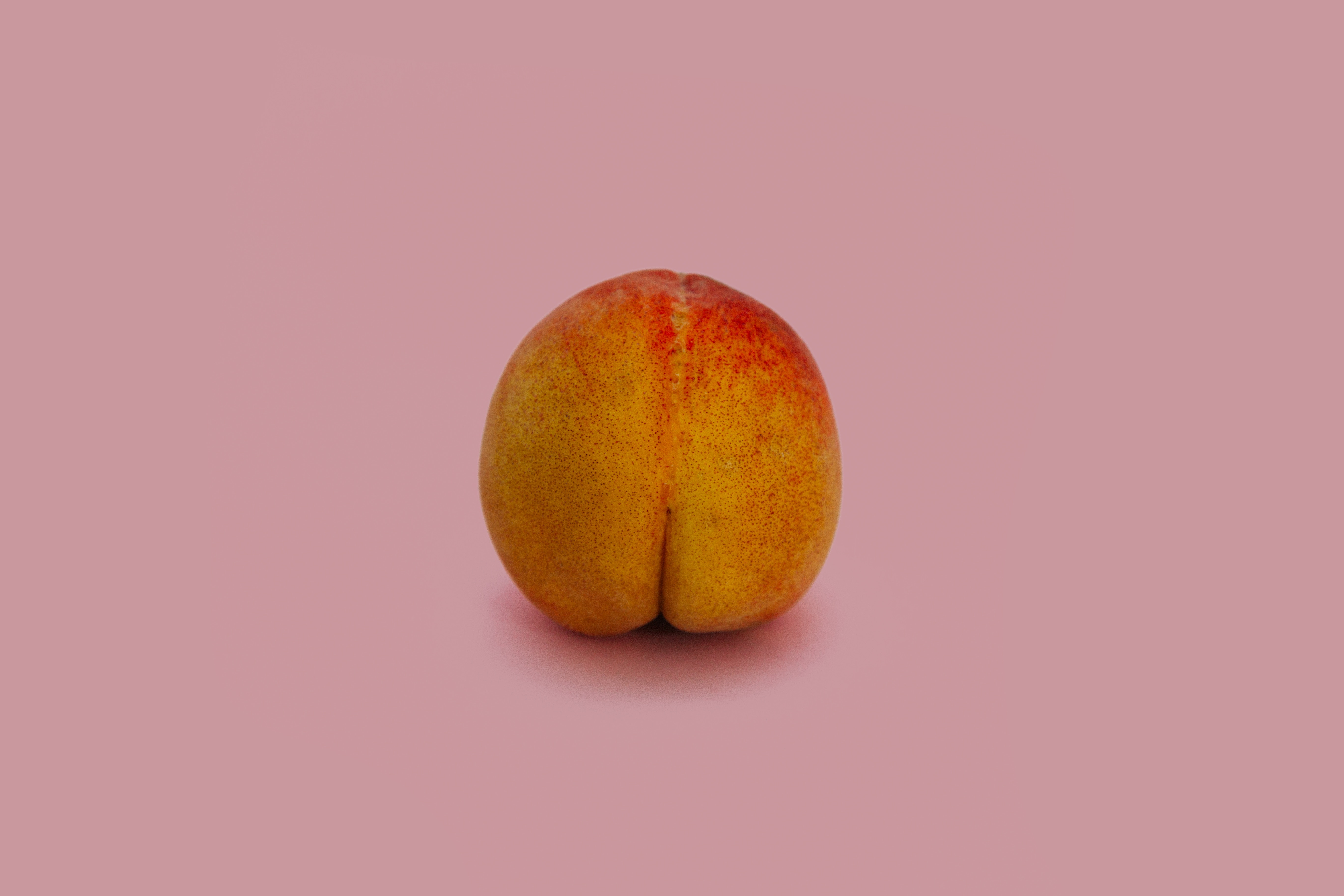 So you've heard about pegging, and you're wondering what all the fuss is about. Pegging is traditionally described as a heterosexual woman penetrating a heterosexual man with a dildo strapped to her body, but I think that definition is pretty limiting!
This guide can be used for anyone that's curious about penetrating a butthole with a dildo, regardless of their gender or sexual orientation. Simple as that.
Talk Anal To Me
The first step to a successful pegging experience is having at least one honest and vulnerable conversation with your pegging partner. Determine if they have any experience with anal play or pegging, and find out what some of the positives and negatives were. The anus is an area that is believed to be closely tied to our emotions. Stimulation can be very relaxing and calming to the nervous system for some, and may bring up some complicated emotions and insecurities for others. Talking in advance about feelings that may come up for both of you may help to alleviate some tension.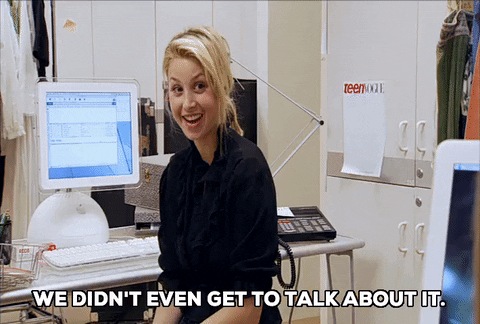 Sometimes people get short circuited before they even try pegging, out of fear or concern for what it might mean if they enjoy the act. However, everyone has a butt and they're packed with nerve endings which, for some people, can be fun to play with. Enjoying anal play has no bearing on your gender or sexual orientation. In fact, the only part on a human body with a higher concentration of nerve endings than the anus, is the clitoris!
Another important aspect to include in your conversation is about what the boundaries and expectations are of each partner. For instance, will there be oral or digital stimulation? What will your safe word be? How long would you like to explore it for? Having a conversation about these topics beforehand will help pave the road to anal pleasure town.
Prep That Booty
Proper preparation is key for successful, enjoyable anal. If the recipient has never had any anal stimulation, it's important to start really slow. First, make sure every tool to be used is cleaned, using sanitizer and/or the Uvee. Having a soapy sensual shower together beforehand can be a lovely way to unwind and transition from the daily routine into a more sexual energy. If you're feeling concerned about mess, you can do a home anal douche with water only an hour or so beforehand. It's important to realize that when playing with the backdoor, some fecal matter can be a factor, which is just one of the reasons that condoms, gloves and a towel underneath are a great idea. I also recommend throwing down a liberator fascinator throw or an old towel first. It makes clean up so much quicker and easier and prevents lube from staining your favorite sheets.
Starting Small
Now that it's time to play, start out with a buttock massage, which helps relax the whole body and mind. Try using a massage oil that can double as a lube, just remember that you can't use oil with latex condoms. Choosing the right lube for your anal exploration is key. Butts do a lot of things wonderfully, but lubricating themselves isn't one of them.
While many people enjoy silicone-based lube for anal play because of its staying power and slippery sensation, be certain that your dildo is compatible with your lube choice. Water-based lube is a wonderful choice because you can use it with everything, and super easy to wash off. Pjur makes options for both!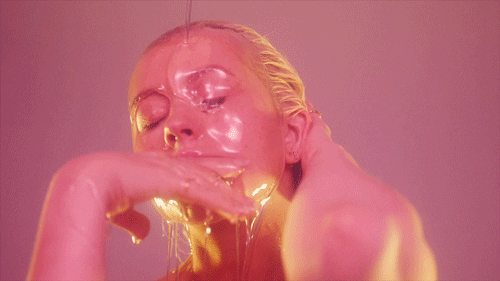 When everyone is feeling ready, slowly start exploring the exterior of the anus with a very well lubed finger. Start by simply stroking, gently tracing around, and holding light pressure against the anus. Keep a dialogue going with your partner about what feels good and what doesn't. When your partner is ready, slowly push your finger inside, checking in with your partner as you go. Make sure you keep breathing, and notice your partner's breath too, reminding them to breathe if necessary. When your partner feels ready, eventually experiment with gradually adding more fingers. Just remember to use slow rhythmic strokes and pause when needed.
Getting Down to Butt-Stuff-Business
You've got the fingering part mastered, now let's talk dildos! You have a variety of delightful choices to make here based on size, girth, color, shape, and even firmness. Do you want to opt for vibrating or non-vibrating? If you have a vagina, what about one that has some internal penetration for you? Would you like your dildo to look like realistic or a less representational one? The dildo world is your oyster.
It's really important to ask these questions together with your partner, as one person may have more of a preference than the other, and it's good to be on the same page. You can shop together in person at your local sex toy shop or even online. For the most traditional type of pegging, you will probably want a harness, but check in with a sales representative to make sure you've got the right kind for the dildo you have.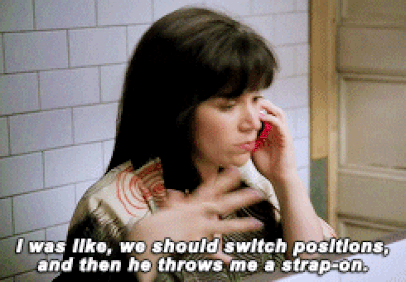 Once you're harnessed up and ready to go, and your partner is thoroughly relaxed, it's time to get started. Doggy style is usually the easiest position for insertion. However, you can experiment with missionary, too. Try this with a pillow under their hips for ease of angles, spooning on your sides, or even the lotus position. Just as with the fingers, it's so important to go slow and let the receiver set the pace. Particularly for the first time, place the tip of your dildo against their opening and allow them to press back into you.
Stop regularly and check in with them before proceeding deeper, trying new positions, or changing to a new thrusting styles. Do not expect your first time to be hard and fast. In fact, don't have any expectations and just enjoy the process together. Keep adding lube as needed. Really, use about 2-3 times more lube than you think you need.
Safer Sex
All sex should be safe sex, so please use appropriate measures such as dildo-safe condoms, gloves, and oral film. Do not share toys without cleaning them and/or changing condoms in between use to limit the chances of sharing sexual transmitted infections. If you or your partner have a vulva, keep any toys that go into a butt far away from the vulva – unless you love having yeast infections and UTIs. I'm sure you don't.
***
Exploring anal together can be a fun and rewarding experience, but do check in with your partner afterwards about their feelings and needs. Calmly and loving discuss any concerns, and make adjustments for what is hopefully a next time!
---
Isabella Frappier is an Australian writer, holistic life coach, tarot reader, birth doula, and apothecarist who is currently based in LA. When she's not busy championing her sex positive agenda she… oh wait – she's always busy doing that. You can connect with her at www.isabellafrappier.com or follew her Instagram @bellatookaphoto!