Spend the Holidays in the Bedroom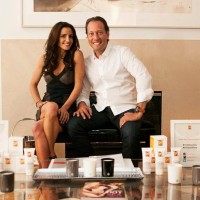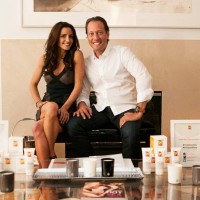 If you're anything like me, you thoroughly enjoyed yourself this past Thanksgiving with feasts full of friends and family. Now it's time to burn off that stuffing!
Who needs a boring treadmill when you can have sex! Did you know that you can burn calories having sex? (Yes, you heard me right.) Here are some of my fave recommendations:
Massage in a Bottle:
Did you know that you can burn more than 80 calories an hour by giving your partner a sensual massage? Slowing it down and adding a bit of one of our Aromatherapy Massage Candles (comes in three tantalizing flavors!) works different muscles while still adding intensity to the mood—you're guaranteed to get amazing results & to get the engines roaring!
Go South For the Winter:
Have you heard that performing oral sex can burn as many calories as hopping on the elliptical? Giving oral sex can burn 100 calories per hour.  Concerned that you don't have that fresh feeling between the sheets? (i.e., schweddy balls!) I've got the perfect fixer-upper: DownUnder Comfort.  It's an amazing cream that turns into a light powder that keeps you fresh and clean…down under.
In honor of Cyber Monday, Emily & Tony is offering 30% off all products! Stock up on DownUnder Comfort and our Aromatherapy Massage Candles. They come in Coco, Creme de Vanille, and Fougere. Not sure which flavor to get? Try them all! When you're spending your holidays in the bedroom instead of at the gym, you'll be thankful you did.