Sexy Date Night Ideas for Your Spooky Side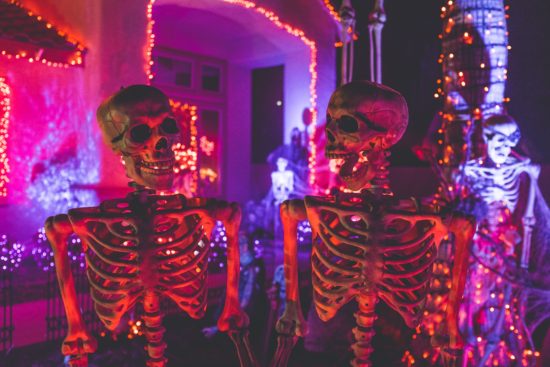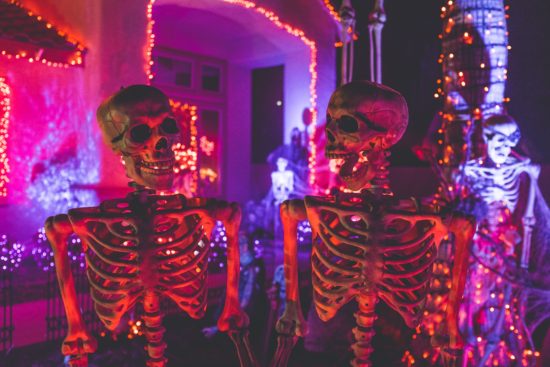 Forget pumpkin spice– this fall we're adding flavor to your love life with sexy, spooky date nights. As the weather turns cold, it's easy to fall into the habit of spending every night home on the couch. But that's no way to spice things up with your partner or your life.
When you infuse your relationship with activities, your whole life gets a happiness boost.
These dates are ultimately about having fun with your partner. Fun can lower stress, improve how you communicate, and improve your sex life. Fun leads to flirting, flirting leads to foreplay, foreplay leads to sex. Yet, we all have a tendency to put fun low on the list of priorities. It's time to put fun with your partner at the top of the list and ensure your fall is filling you with more than pumpkin pie. Author Rita Mae Brown sums it up nicely, "Happiness is pretty simple: someone to love, something to do, something to look forward to."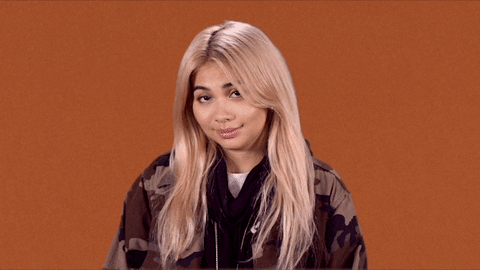 So here are some October date night ideas to add to your calendar, improve your love life, and ultimately lead to happiness. Oh yeah, these dates are also coming with some extra sexy suggestions to make them the most fun of all!
Pumpkin Patch & Carving Contest
If you and bae have a day to sneak off to a pumpkin patch, do it. Some might argue that a day picking pumpkins sounds cheesy or unnecessary, but that's a sign they definitely need to have some fun (and probably some vitamin D). Being outdoors can boost your vitamin D levels, lower blood pressure and calm stress. Even a drive to see the changing leaves can give you and your lover a mood boost.
Once you find your perfect pumpkin (whether you pick it off the vine or grab it at the grocery store) head home for a sexy twist on a carving contest. Decide that whoever carves the best pumpkin wins a kinky treat, like the Sportsheets Sexy Slave Kit. The pumpkin carving champion can choose to be the giver or the receiver, but really this is a win-win. If the two of you really can't decide whose is obviously better; then you can post the pumpkins for a vote on social media, flip a coin, or wrestle as a tiebreaker. But you might want to undress before the wrestling… or the coin toss. What the hell, why not carve the pumpkins naked?
Escape Room Adrenaline
Threaten your lover with a good time! Take them to an Escape Room and work together to solve the scary mystery on how to GTFO. This is a really fun activity that can also boost adrenaline, which can also be arousing. A study done by psychologists in 1973 found that specifically scary situations could impact sexual attraction. Basically, the psychologists had men and women cross either a stable bridge or a rickety and terrifying one, after which they filled out questionnaires. Those who crossed the less safe bridge were reportedly more aroused and sexually inclined than their safe, pansy bridge crossing counterparts.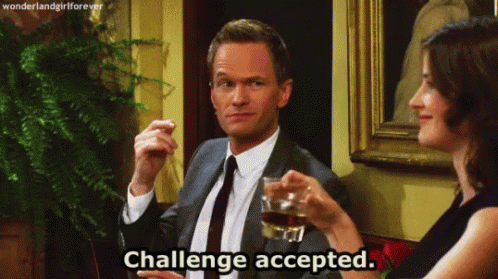 Similar results were found in a study in 2003, looking at the effects of rollercoasters on arousal. Your Escape Room date night is sure to get your heart racing and have you both eager to get home and go bump in the night. This is a perfect date for couples looking to reignite their spark or for new lovers just getting to know each other. It's also a bold and sexy first date, but be sure to use condoms so your spooky night is still safe.
Dinner in the Dark
Blackout dining experiences are the rage. You and your love can dine in decadence and ignite your senses. By eating in the dark, your sensitivity to touch, taste, sound, and smell are enhanced. Plus if you spill on your shirt, no one will know. Dining in pitch black has another erotic effect– it leads you and your partner to move in a different way. Being careful with how you eat, trying to build sense memory to understand your surroundings. As care and sensitivity increase, so does your ability to finely tune and connect to your sexual pleasure.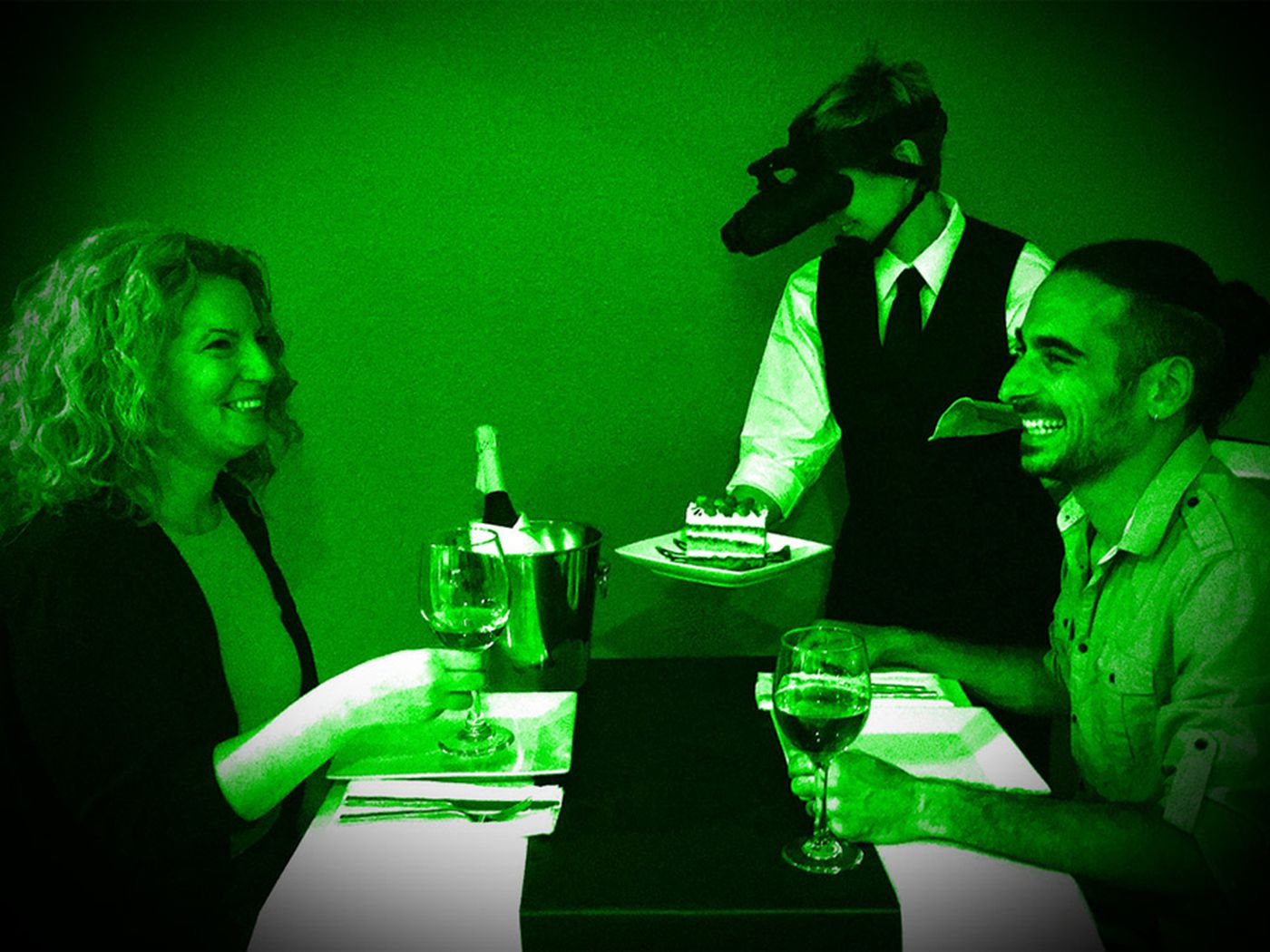 When you get home, make your room as dark as possible and go to town on each other. Lick and suck with abandon, caress with fervor, let your senses guide you both. The darkness is perfect for sensation play. Use toys like stainless steal or glass dildos and a little warming/cooling lubricant. Cooling and warming sensations are nice with a penetration toy, especially ones being used for G-spot or P-spot play. Just be sure to test a small amount of the lube first to be sure you and your partner like the feeling.
Scary Movies & Slow Arousal
While we encourage you to take your date nights away from the couch as much as possible, there are times when a night in is totally necessary. And sometimes scary movies are the perfect reason to hold each other tight. You can still make watching old horror movies at home a little more interesting and romantic.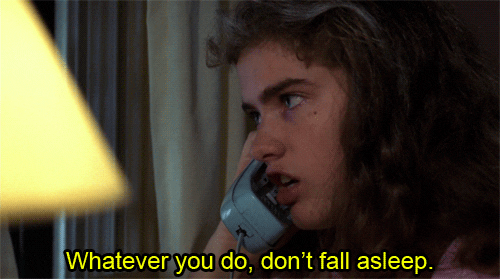 Light candles, or better yet, hang a strand of Christmas lights. Have a dinner as nostalgic as the movies (think mac 'n cheese or favorite soup) and obviously popcorn. Wear drawstring pants with nothing underneath or a flannel or plain tee that you know makes you look hot. As you watch the show, snuggle and let your hands explore, but don't go all the way. You want to build anticipation that mirrors the suspense of your favorite horror flick.
***
Your spooky, sexy date can be sensuous or a little dangerous, but whatever it is, date nights like these will lead to a very, very Happy Halloween.