Ready to Start Anal Training?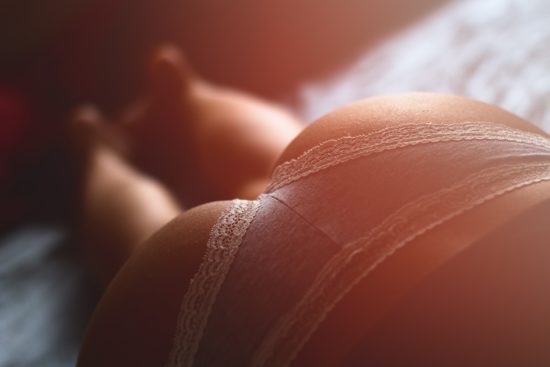 The idea of anal sex is very exciting for some people.
So much so that they rush into penetration in their enthusiastic haste.
However, butts like to be wined and dined (and sixty-nined), and they don't appreciate being rushed.
Because of this, many people think they don't enjoy anal sex, when the truth is, they didn't give their butts a chance to see if they enjoy it.
If this sounds like you, or you're a newcomer to all things anal sex and not sure where to start, you've come to the right place. Today we are going to explore the world of anal training, a.k.a. How to make anal sex more fun.

Ready to go? Let's dive in!
Who Is Anal Training For?
Anyone with a butt who'd like to try it. Anal sex is fun for everyone, it doesn't matter your age, gender, sexual orientation, relationship status, or anything else.
If you want to try it and you have an anus and rectum that is healthy and happy to explore stimulation, go right ahead.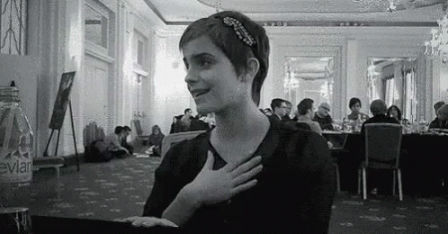 Why Should I Start Anal Training?
Oh my goodness, it would be easier for me to list the reasons not to try anal training. However, that wouldn't be nearly as fun to read, so let's look at the reasons to try it.
1- Increases the Pleasure of Anal Sex. If you do some anal training, your anus will feel more prepared and ready when and if the time feels right for anal sex. When you rush the anus, it hurts. The more time you take, the more pleasure you'll feel.
2- A Safe and Fun Way to Explore Anal Play. Anal training is a great way to explore anal stimulation on your own terms in your own timing. With no one watching you and no rushing, you can really be present to what your likes and dislikes are.
3- It's Fun! (and keeps sex on the mind). Okay for real ya'll?! It's fun. Plus, keeping track of your anal training keeps sex on your brain, which can improve mood and boost libido.
4- Brings Excitement and Creativity to Solo Sex. For folks who aren't in partnerships, exploring anal training can bring some fun and creative energy into their solo sex life.
Start With A Plan
Some people enjoy making a specific plan for their anal training. For example, pick three butt plugs of varied sizes, and aim to comfortably be able to fit a new one in your butt each week. If this works for you, and creates a fun incentive, that's great. You might even like to use my BYO Daddy Dom structure to help keep you on track.
You may prefer to take it easy and go at your own pace, and that's perfectly fine too. Do what works for your body, and feels exciting and good to you. This type of training should be fun, so let's leave the spreadsheets at the office… the only thing you should be spreading is your butt cheeks.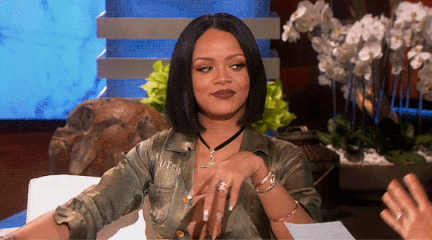 Training a new anus can take hours, days, weeks, months, it varies based on your specific anatomy, and how much time and energy you're putting in. You might want to dedicate 10 minutes a day, or one hour a week for a few months. Or you can try just doing it when the mood strikes. I strongly suggest at least once a week, as for some people the anus will shrink back to its original tightness if left alone too long, and you'll keep starting from scratch.
Choose whatever works best for you, a structured or a relaxed approach are both fine. Remember, just because you're exploring the back door, it doesn't mean safe sex isn't important. When doing anal play with a partner, be sure to share your status with them and chat about what safe sex measures suit you both.
Don't know your status? No problem. There is a fantastic new company called Same Day STD Testing, which make getting tested so quick and easy. They are a unique service, that allows you to call and set up an immediate appointment at a lab for STD testing! No more waiting for months to get an appointment with your doctor, no more awkward waiting room small talk. Plus, there's no insurance or paperwork involved, so everything remains confidential.
Select Your Sexy Support Tools
This is a really fun part of preparing for anal training. You need to consider what toys and supplies you'll need.
You will need a lube that's safe for your anal training toys. As many anal training toys have silicone components, it's best to stay away from silicone-based lubes. Water-based lubricants like the ones from pjur are a great choice to keep your toys safe and your butt happy. Always make sure you're using the right lube for the job. You may also want a lubricant applicator to help get your lube all the way in.
Some people like to do an anal enema or douche before anal play, and this is a matter of personal preference. If you would like to do that, make sure to add that to your anal training preparation checklist.
Choose Your Plugs
Now you'll need to pick your plugs. You need at least 2-4 different sizes. For anal training, having three plugs of increasing sizes is pretty standard, but there's no reason to not get even more. The more plugs the merrier.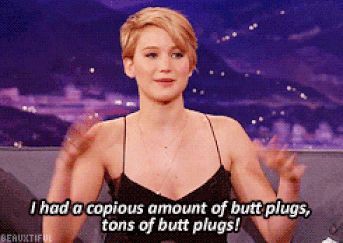 Consider what material you'd like best. Body-safe silicone is comfortable and durable. Metal and glass plugs have a nice weight if you like that sort of thing, and they can be warmed up or cooled down for temperature play. Crystal plugs can also be used for temperature play, and they are so beautiful to look at. For many people, that lovely aesthetic encourages them to use them!
You'll want to consider if you'd like a vibrating plug or not. I recommend having at least one of your three plugs being a vibrating one. Vibrations can help muscle relaxation, which creates more pleasure and enjoyment. Some plugs have weighted balls inside which add a feeling of fullness, and can also create a really fun sensation if you move around while it's inserted.
Anal Training Kits
Getting all these different items can be a bit overwhelming. Luckily there's a high-quality one-stop shop for all your anal training needs. B-vibe has an incredible Anal Training Kit, which has everything you need for fun anal training.
It includes a small silicone plug, a medium-sized vibrating plug, and a large weighted plug. It also includes a handy lubricant applicator, an anal enema, a zipper travel bag for sex on the go, and a sexy handbook for anal play.
***
Feeling excited? Well, stay tuned for part two of this guide next week for the juicy hands-on portion.
Now go make your plan and prepare your toys so you can be ready!
---
Isabella Frappier is an Australian ex-pat living in LA, who swapped gumtrees for palm trees. She's a writer and a holistic Sexuality Doula, who specializes in body literacy, sexual sovereignty, and BDSM.
She is also a host on the popular new Sex Magic Podcast. When she's not busy championing her sex positive agenda, she—oh wait—she's always busy doing that. Follow her adventures on Instagram.