Staying In When You're An Extrovert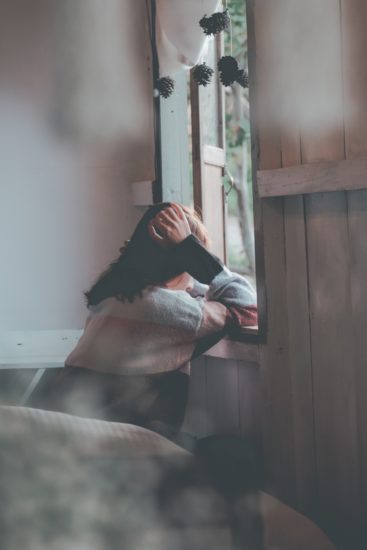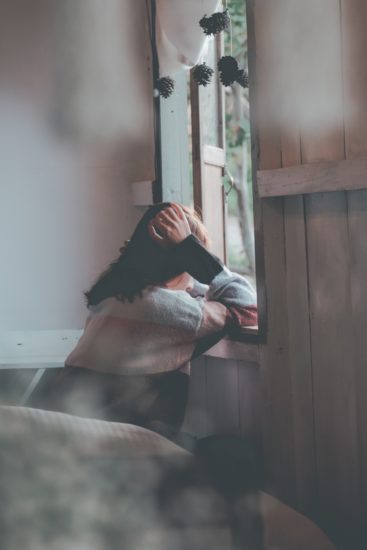 Cabin fever. It's real, people. And it's happening now more than ever.
For introverts, this quarantine time might be heavenly. No pressure to go out and socialize. No one can guilt you into coming to that crowded birthday party and awkwardly try to make small talk while wishing you could be home watching Tiger King and eating ice cream in bed.
For extroverts, however, this corona-quarantine time and the social distancing might be a small private hell. If not hell, at least uncomfortable and frustrating. There's no opportunity to gather with friends for sushi, no coffee dates, no extracurricular outdoor activities. No wild orgies, either. Dang. How can you handle staying in when you are an extrovert?
Here are some ways you might be able to not just handle this time, but maybe even thrive during quarantine.
Thought-shift
Ask yourself this question: am I going nuts because I am being forced to stay in or am I going nuts because I am spending time inside? Being forced to stay in makes you feel like you are trapped and stuck in jail. Your brain doesn't know the difference between a short-term quarantine and "this is my life now". Tell it to believe something different. Make it your choice, not a government mandate. It can be hard to do, but it is possible.
Turn this quarantine into an extended vacation…as if you are taking some weeks to rest before a big event. What would you do if you were on vacation after a major push at work? You would chill and regroup. Even extroverts need time off.
Another thing to remember as a way to thought-shift in a more positive space is to recognize that we are being asked to physically distance not socially distance. This means that, while we are staying physically separated by at least 6 feet, it does not curtail our social connection. There are ways to connect without being in the same physical vicinity.
Pandemic Planning
We are all operating under uncertainty right now and it can drive us crazy. But, what you can control right now is your thoughts. If you are an extrovert, start planning what social activities you are going to do when this quarantine is over! And I mean seriously plan. Where do you want to travel? Who do you want to have sex with? What kind of sex? Where? Heck, get crafty and make a vision board!
Plan a party. You remember those: where people gather together and drink and eat and talk and listen to music, etc. Create an invite list. Maybe go so far as to start inviting people. Get others involved in the planning to make it more real.
We know we will come out of this. We just don't know when. So even if you have to plan something months in the future, at least it will seem more real to you and get your social butterfly juices flowing.
Use the damn phone
Yes, that device that is surgically attached to your hand…It is more than a scrolling contraption.There is this thing that it does where you can dial the number of a friend/family/loved one and hear their voice and even see their facial expressions! FaceTime!
(Or at least go old school and call.)
Talk!! Talking for an extrovert is your mental health bread-and-butter. Use it. Talk your head off. Talk about your feelings, your experience in quarantine. Share your favorite quarantine memes. Vent your frustrations and fears. Feel free to use this time to stretch your sexting even further. Dirty talk can be a fun way to…well, talk!
A lot of people are suggesting journaling during this time. I think it is a great idea and can probably help a lot of people. But for extroverts, I think it is more important to share your thoughts with a real, live person or persons. So, if you journal or write, make sure you share some of that with someone else. Or simply create something and share it.
Play Games
After a few days of talking with your friends, you might run out of things to talk about. That is where games come in. Try to find an online game or app that involves more than one player or groups. At the very least, it will take your mind off of social isolation. Sexy games are important, too! Try a BDSM game or two if you are quarantined with a partner or other consenting adults. Remember adult play is one of the benefits of sex.
Meet up responsibly
It's cliché by now, but Zoom cocktail parties are all the rage. Take a stab at it. Dress up, make a fancy cocktail, invite your friends. Create a fun backdrop. Skype or Zoom your way to some social engagement. Here is a great article on how to throw a great virtual party.
If the virtual party idea is getting old for you, and you are feeling desperate, consider a responsible meetup. Most governments have issued guidance or orders to stay inside in general and not go out unless you have essential work or grocery/pharmacy-type errands. If you are in a jurisdiction that allows it, drive to a park and meet a friend and keep your distance. Have a convo across 6 feet (or whatever is mandated). If you have to shout, so be it! Hey, you are extroverted anyway! Belt it out!
Don't break the rules and hook up right now. Not going to get on a soap box, but if you can find a way to connect sexually with your lover or dates, please do so responsibly and remember the nurses, doctors and medical professionals on the front lines. If you found a "pandemic partner" by now (ie, where you limit contact and maintain social distance except for that person) good for you! If not, don't worry. There will be plenty of opportunities for hot in-person sex when this is over.
Just hang in there, extroverts! You got this!
---
Emily Anne is a bestselling author, sex coach and educator, who specializes in helping people expand their sexual horizons through BDSM and kink. When she's not obsessively talking about sex, she's hiking through the Hollywood Hills. Get some sexy education on her Instagram feed!