Steak and Blow Job Day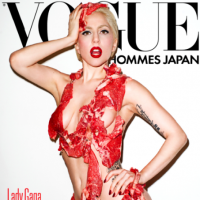 Dissatisfied men declared March 14th Steak and Blow Job Day. Exactly a month after Valentine's Day, men would like their girlfriends to give them a blow job while marinating a steak at the same time. No big deal.
The "logic'" behind Steak and Blow Job Day is that Valentine's Day is all about women. What about the guys? No one ever thinks about men's feels and opinions, right? 
If you're in a relationship, you are under a lot of pressure to take your girlfriend out to a nice dinner, drink copious amounts of wine, and have lots of sex. It's just terrible. Something had to be done.
Much to Steak & BJ enthusiast's dismay, there's no section in the card aisle for Steak and Blow Job Day. Maybe it's because there's already a holiday to celebrate men– it's called everyday. 
The truth is, men don't need a holiday to get a blow job. They just need to go down on their partner for a very long time. And never ever ask her to make you steak. You can't have your cake and eat it too. Men who do housework get laid 50% more than guys who don't. Maybe you'll get a blow job while you do the dishes or while you make her a steak.