Steak and BJs for the Soul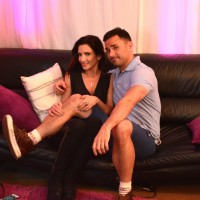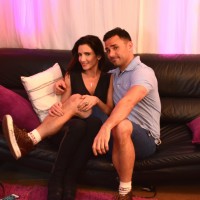 English professor turned gay pornstar, Conner Habib, visits the Sex With Emily show to celebrate Steak and Blow Job Day with tips on how to give the best blow job and overall insights on how to be a great lover. Conner tells us about his first gay experience on and off set. They talk about the rise in anal sex in college co eds. Conner talks about his petition against censorship in the popular app Vine (is Twitter next?). The scientfic hoax behind masterbation shame is revealed.  Conner interjects in the circumsised debate by describing how he's got "the best of both worlds". The duo wraps up with Los Angeles  vs. San Francisco dating scenes and the biggest (and surprising!) drug found on porn sets.
Special Discounts for listeners of Steak and BJs for the Soul:
Use coupon code EMILY for 15% off at Good Vibrations. Use coupon code EMILY25 for 25% off at crazygirlproducts.com, and coupon code EMILY for 20% off my Aromatherapy Massage Candle and DownUnder Comfort at Emilyandtony.com. Also, check out my new vibrator store: www.sexwithemilyovo.com/! Go to Promescent to make love longer.
Podcast: Play in new window | Download