Stuff(fing) for Thanksgiving: A Gift Guide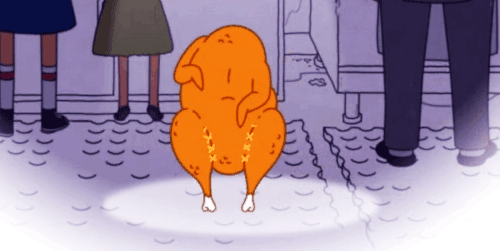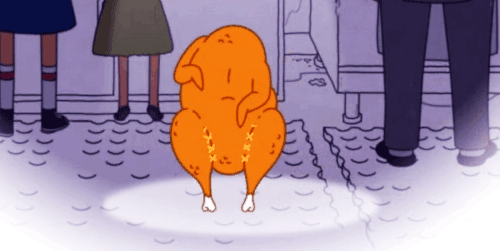 While Thanksgiving isn't typically a gift-giving holiday, who says it can't be?
It'll be the gift your loved one never saw coming, and the one that's sure to make sure you stay in their good graces, all holiday season long.
Whether it's a token of your appreciation or a thank you for enduring another year of crazy in-laws, here's five gifts that are sure to keep on giving:
UVee
You'll likely have a house full of family during the holidays, and with that comes wandering children and nosy relatives. UVee's storage system is not only discreet, but it also comes with a child-proof locking system to keep your favorite toys out of the wrong hands. Plus, the UVee will sanitize and charge your toys, so they'll be ready to use after a long day of turkey and entertaining your in-laws.
G Jack 2 by FT London
It's getting cold outside, and there's no better way to warm up at night than with the G Jack 2. This dildo-esque vibrator uses Bioskin material to warm to your body temperature, ridges for enhanced pleasure, and has six vibrating modes that are sure to get you in the mood this holiday season. Seriously, this Bioskin stuff feels so awesome, you may want to cuddle with your toy after.

Womanizer 2GO
If you're looking for a toy you can hide in plain site, the Womanizer 2GO is the ideal choice. Shaped like a tube of lipstick, or mascara, this discreet product is perfect for your purse, and will fool even your nosiest of family members. Plus, just like the other Womanizers, this one delivers an orgasm in just a minute, so stealing away from the in-laws for a quick orgasm break is easier than ever. 
System JO DONA Massage Candles & Kissable Body Paint
When there's a relative sleeping in the spare room next to you, System Jo DONA massage candles and kissable body paint are a quiet and sexy way to relax and enjoy each other in the bedroom without raising any eyebrows. The massage candles set the mood and feel great on your skin, while the kissable body paint can make your entire body even more delicious to your partner than it was before. Oh, and they're pheromone infused, so you know it'll really set the mood. 
Unbound Jewelry
Jewelry is always a great gift, and when it can discreetly double as a sex toy, it's even better gift. From lube vial necklaces to bangal handcuffs to body massager rings from Unbound, you can clad her in gifts that'll look great during the day and feel even better at night.
***
Any of these gifts are perfect for ensuring that your holidays are as spicy as your spiked eggnog.