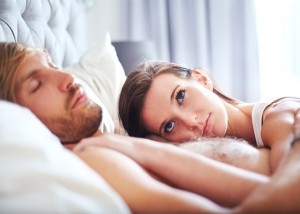 Hey Emily!
I've been with my boyfriend for three-and-a-half years and the sex is great! We both get wonderful pleasure from each other and are open to trying new moves. My issue (one that has been evident from the start of the relationship) is that I am always in the driver's seat when it comes to our sexual experiences. I always make the first move. I have tried to talk to him about it but he's not willing to do anything differently. It feels like he doesn't even want to have sex with me unless I make him. 
Like you said in one of your podcasts, a common female fantasy is that of being dominated—well, I want that! I got him to do this once and I loved it, but it hasn't happened since. I am exhausted from having to take the lead all the time. I just want him to want me more. How do I get him to initiate sex with me more often?
Please help me Emily!
Thanks,
Alexandra Continue Reading