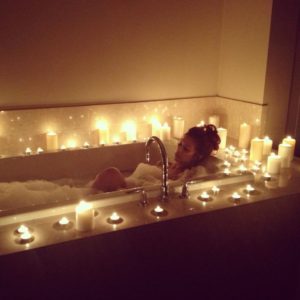 Dear Emily,
I have a problem with masturbation — I can't do it.
It's not that I'm a prude about masturbation. Believe me, I have tried time and time again! I know what I'm supposed to do and I get how to do it, I've masturbated in front of a partner before and it was GREAT. But when it's me by myself, I just can't seem to get into it or even get to a place where it feels good. Since I'm doing the actual touching part the right way, I know it has to be something about my mindset. What am I doing wrong?

How can I help myself get in the mood for masturbation?
Sincerely,
Solo Sex Struggles