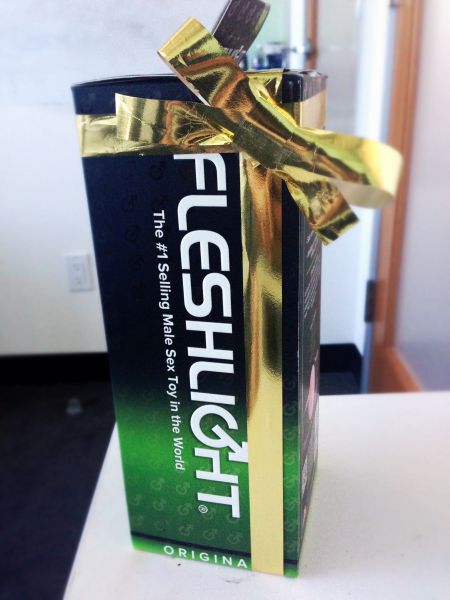 In the three months I've been a part of the Sex With Emily team, I have gone from a girl with one sex toy to a girl with a whole sex drawer. Now, this might freak some guys out, but I am lucky enough to have been blessed with an extremely open-minded boyfriend. When I come home with a new toy to try out or some "research" to do, my boyfriend is always more than supportive – In fact, sometimes I think he gets more excited than I do!
But recently I had started to get the notion that he might be feeling a little left out. Yes, our sex life has improved (check my last blog to find out how!) and yes, he gets to play with the toys too, but it seemed like I was the one having all the fun. I had multiple toys for my own pleasure, and the poor guy was stuck with just his hand to take care of him in my off-hours.
Here's the thing about my guy: He is ALL about the gadgets. From the latest Apple products to the best razors to the top-of-the-line in E-Hookah accessories (he doesn't even smoke..?), my boyfriend lives for new toys that can bring him enjoyment or make his life easier. Knowing this, and also keeping his super-powered libido in mind, I decided to get him something that would put a little boost of excitement into his solo sex life.