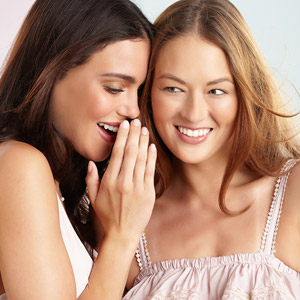 Out of blue, I got a call one day from a friend's husband who works at a high end investment firm in Los Angeles. I'd met him at a few cocktail parties but we'd never talked business before.
"Hi Emily, there's a medical company on the cutting edge of innovation, and they came to us for an investment, and you're the expert in this sexual wellness space, so it'd be great for to come to our offices to see what you think of these products."
He's a more conservative guy, so I was particularly interested that he was calling me to talk sex toys. I drove to his high rise penthouse offices, displaying spectacular views of Los Angeles, and he hands me a stack of boxes that read "INTENSITY: An intimate health and stimulation device" from PourMoi.com. 
"Let me know what you think, I have no idea about sex toys (he whispers under his breath) but this product claims to use some groundbreaking technology and have health benefits. Can you try it and let me know if you think and if it's worth our investment?"
I thanked him, and left with boxes in hand, and assured him I'd report back with my professional opinion (have I mentioned how much I love my job?)  Continue Reading