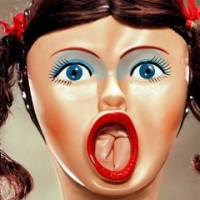 Recently, a man posted an advertisement on Craigslist in an attempt to sell his sex doll. The sex toy, named "Amber" by its male owner, is 3 years old. The seller is demanding "serious offers only" and her owner insists that she "go to a good home."
The ad goes as follows:
"I am selling my RealDoll. We met about 3 years ago at the Adult Entertainment Expo in Las Vegas and she is one of the most sensuous lovers I have ever had. Although she is a little lackluster in the cooking department she can satisfy every sexual desire you can think of. She has a gorgeous ass and a 34D cup. Amazing kisser. Even gives roadhead with a little bit of help. She has been a great friend, confidant and lover to me. I really want to see her go to a good home.
Serious offers only."
Continue Reading