Tales from the Orgy Dome Part I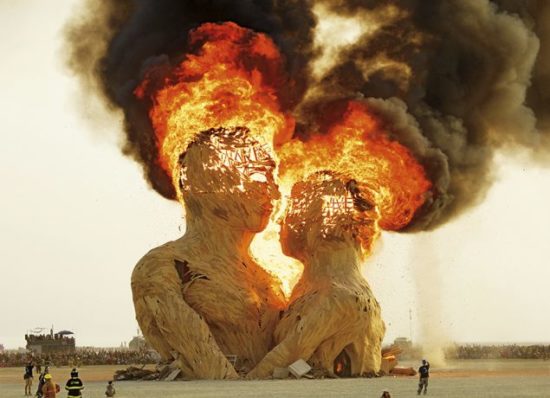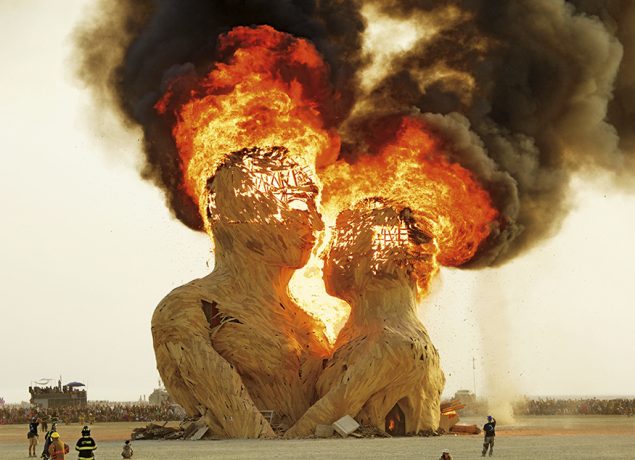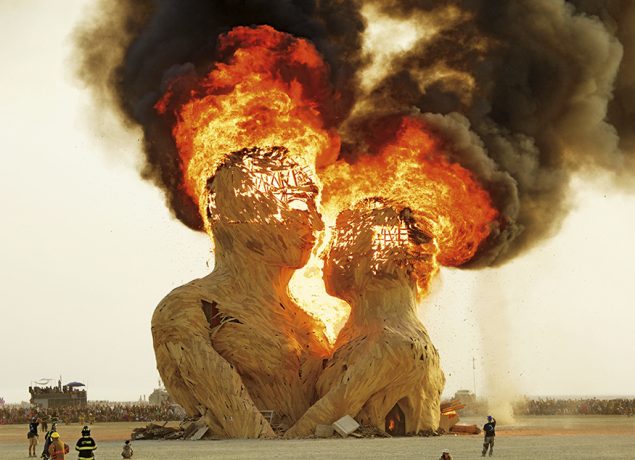 Burning Man is known for being a place of freedom, freeform, and openness. It's out-of-this-world, another world, wild, and some would even say weird or crazy. Now that I am a two-burn veteran I can say, confidently and proudly, all the above are true.
But wait, it can get even wilder, and better if you make– in my promiscuous opinion– the right decision to walk through the fabric doors of the Orgy Dome.
What is the Orgy Dome like? What happens there?
Magic, a plethora of pleasure and happiness you don't want to miss out on. The Orgy Dome is by far one of my favorite camps at Burning Man. It is true to its name, though also just a great, and a/c cooled, place for monogamist people to play themselves.
When you first reach the front door of the rabbit hole you are greeted by a gatekeeper who will check your ID and give you a wristband. Guys, make sure that you come with a partner, because singles lurking in the corner jacking off are not permitted.  For those of you who think you're sly and can get in with another male friend, claiming to be lovers, be prepared to prove it. That being said anyone from gay, lesbian, transgender, or other are welcomed here with open arms! Groups of three, four, or more are also welcome and greatly enjoyed.
The Lowdown:
Someone from the camp will give you a quick run down of the rules, regulations, and expected respectful conduct. If you would like to touch or play with someone, asking first is a must. Not only must you ask, but you must be answered with a clear-cut "yes" in consent. If one half of a couple needs to get up to use the bathrooms, both must leave to be able to reenter (don't worry, your spot will be saved).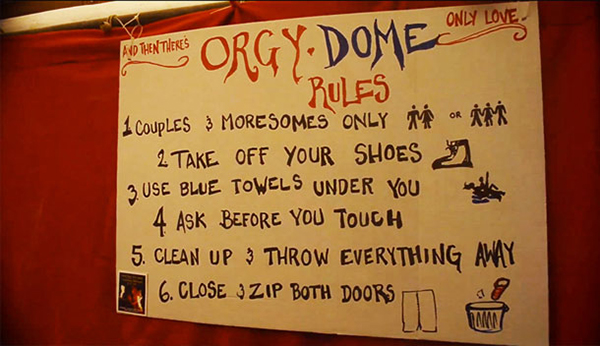 Also, here is where they explain what's really on everyone's mind (hopefully): cleanliness. They change out the sheets once a day, but if you need more of a germ barrier, they recommend you bring a towel or old t-shirt to lay on. Any and all sexual cleanliness is your personal responsibility, but they do their best to help out.
The Waiting Game:
Once you have your wristband and have gone through the spiel, you're able to enter the waiting area. Quick note, don't take the wristband off if you plan on coming back, unless you want to go through the whole process again. The waiting room is shaded and full of couches, which is perfect for some meet and greets before entering the playroom. This year, they even had a few performances for those eagerly awaiting access!
The earlier in the week you go, the less likely you'll even have to wait. However, the later the week gets, the more people are tired of having sex in their hot, dusty tents or RVs, opting for the air conditioning of the dome. When that happens, the waiting list can be anywhere from ten minutes to an hour.
Orgy Time:
When your name gets called, it's time for you to get your freak on! But first things first, shoes off– no shoes in the playrooms. Shoes means more dust and mud getting tracked in– bad mixtures for orgy tents. You're given a Home Depot like bucket to hold all your belongings and clothes. As you continue through the passageway, you pass by the goodie table of condoms, lube, cleansing wipes, tissues, and a wall of laundry bags of clean sheets. Keep in mind that if you ever run out, they have condom fairies that come around to you with goodie baskets to replenish your stash. (This year, I gave out SKYN Condoms & they were a hit)!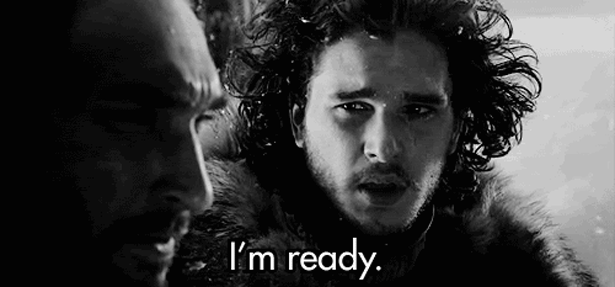 Walking into the main room lined with mattresses, couches, and naked bodies galore. There are two option of rooms you can enter into.
The orgy room: where everyone is free to watch, talk, and join in with each other.
The "just us" room: for couples who might not be ready to have others partake in their festivities. My personal recommendation? If you're veering toward the "just us" side, take a step into the wild and go for the orgy room– even just for shits and giggles. There's no rule that says you have to play with others, but you might find yourself getting turned on just watching, which may have itching to join in after all.
In fact, I have a few tales of my own from the orgy tent, and let me tell you, it's a wild ride.
To be continued..