The Black Pearl: A Guy's Best Friend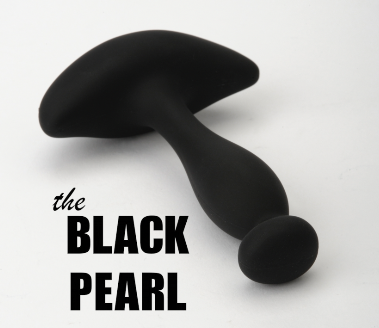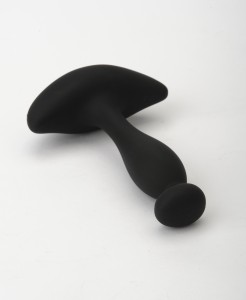 The highly coveted G-spot, and how we talk about it, makes it sound like something straight out of a fairy tale. Like unearthing a stash of buried treasure, discovering one's own G-spot– which oftentimes differs for each of us– can unlock the difference between an orgasm and a near out-of-body experience.
For us males, the equivalent of this hidden gem would be the prostate, or the P-spot. It's no secret that a man's prostate can stimulate his sex organ in unspeakable ways, and eventually lead to an explosive climax. Enter the Black Pearl from Vibratex. If diamonds are a girl's best friend, then the Black Pearl is most definitely a guy's best friend. A gentle-yet-powerful male vibrator, the Black Pearl places the stimulation right where you need it most. "X" most certainly marks the spot!
Arriving with a sleek and minimalistic design, the Black Pearl is quiet, charming, and handsome in appearance. Where the majority of prostate stimulators on the market can sometimes look like something straight out of a horror movie, it's comforting to see a product that shies away from gaudy, over-the-top excess. Quality over quantity applies perfectly to the design of this toy. In fact the only "dark" quality about the Black Pearl is its color. When fully-charged, the vibrator has three vibration intensities and four unique patterns that send smooth charges straight to the P-spot. Like the infamous pirate ship it was named after, the Black Pearl is also (thankfully) water proof and ready to sail the tides of any indoor or outdoor aquatic locations. It seems like there isn't a place the Black Pearl can't go.
When it comes to sex toys, male pleasure is hardly the focus. Most people think we don't need any help reaching new orgasmic heights. Vibratex has definitely raised the bar in the prostate vibrator market. Offering an incredible experience at an affordable price to consumers, the Black Pearl has really upped the ante in P-spot discovery. Fully rechargeable and USB compatible, this bad boy is made easily portable with its compact packaging and overall design. From the first day I introduced myself to this pearl of pleasure, I've been hooked. So, join me and get ready to set sails at full mast!