The Gay Man's Guide to Blowjobs!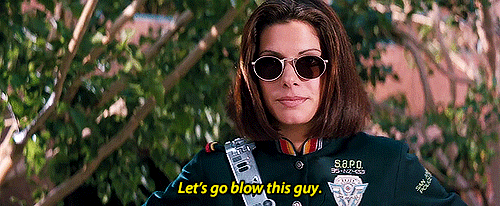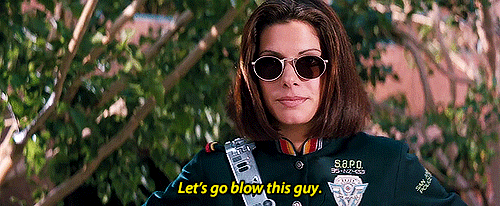 I pursued several talents in my college years to hopefully share with the world, but they never worked out for me. I thought about fashion design, theatre, and even accounting. I wanted to give back to the community, but couldn't offer much. Then I started thinking about my talents, and they all led me to the bedroom, the janitor's closet and the theatre parking lot. I met a lot of guys along the way, and they helped me find my calling; I give great head. Sure, it's not what I was looking for, but you can't deny raw talent. Someone spread the rumor (it was me) and I got a lot of practice in the sack. It's safe to say my blowjob game is on point.
My girlfriends and guy friends are always asking me for tips on how to blow a man's mind with a killer blowjob, so it's only fair I share my advice with you, too. My credentials may not be from the Fellatio University for Homosexuals, but being attracted to men and having a penis of my own has taught me the works. I know where all the hot spots are, so if you take my advice, your guy is in for a treat. I've seen em' all – Short, thin, long, and my favorite… Thick! You never know what you're gonna get, so you have to flexible.
I know blowjobs can be tricky to master, but you don't need a penis to do the job; You've got me! It's called a job for a reason, so it's time to put in the work. Just think of me as the blowjob trainer you never knew you needed. I'll coach you all the way through to ensure you deliver a 5-star performance. All you need is an open mouth and an open mind. This is the season of giving back after all, so consider this my gift to you.
Here is The Gay Man's Guide to Blowjobs!
Tease Him Where The Sun Don't Shine
Spread his legs open and put your face between his thighs. It's a great visual, and it gives you the best mobility. Start him off with one good lick from the balls all the way to the tip, then go to his thighs. This sweet spot is incredibly soft, and surprisingly comforting, plus it will catch him off guard and make him want you even more. Give his inner thighs a generously wet kiss and start making out with them. If you want to give him a wild chill, blow some air wherever he's most wet. Let your face brush his member when switching sides. You can even throw in some kisses to his penis for the ultimate tease. The goal is to get him to the edge to build arousal and then to pull back. You want to keep him wondering what lies next.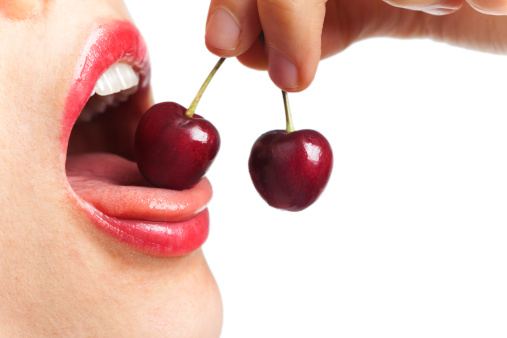 Go For The Balls
You don't need to be an athlete to play ball, you just need to show them some love. This is probably the best pre-blowjob activity when done correctly, so go slow and make it count. Make sure to get his balls really wet to avoid any rough tugs. Licking balls is cute, but we want to go for the gold, so open that mouth up and make some room. Take one ball in at a time to size em' up and curve your tongue around it. Massage each testicle with your tongue and roll it around gently. You can even pull your head back a bit to give him a light tug. If you're feeling skilled, try getting both testes into your mouth. His friendly berries are extremely sensitive, so open your mouth as much as you can to get the best fit. Move his balls around carefully with your tongue and tilt your head softly to give him a different sensation. Check up on your partner consistently during this process because some balls can't take that much play.

Hand Choreography
We do the dance with our hands when we masturbate to resemble a vagina, penis, anus, or mouth, so now we get to recreate these sensations on our partner. Let's revisit the inner thighs. Place your thumbs on the deepest part of his inner thighs and massage this area while you kiss his thighs. This combination can get intense, so check up on him. You can also venture off to his perineum (between the testes and anus) when you're playing with his balls. Apply light pressure to this area in a circular motion with a wet thumb or knuckle. If you really want to drive him insane, apply a wet palm to the head of his penis and rub away in all directions. Imagine you're polishing the end of a pool stick. Your hands should be busy at all times, because let's face it, blowjobs are still a very hands-on activity.
Blow Him Away
Now it's time to put in the real work and give him what he really wants. Lick his penis from the bottom to the top once more and roll the tip of your tongue on his head. Go in circles, zig zags, basically all over. Now that you're familiar with the head, lick your lips generously and grab the base of his penis to go down on him. Maintain a slow pace on him until you find your rhythm. Any steady pace feels great, but here are the best tricks that will step up your blowjob game.
Bring the enthusiasm: Okay, so maybe this isn't a trick, but it makes a huge difference. You need to make him feel like this moment is all about him. If he sees you're not convinced, he'll feel insecure and will be turned off. Whatever stunts you try, have fun with it and sell it!
Raise the roof: Hold his penis in place and guide it to the roof of your mouth. Tighten your lips around his penis and move your head up and down to simulate penetration. Let him glide on the roof of mouth and into your throat if you can. (This move gets em' every time!)
Massage his balls: My favorite way to do this is to cup the balls with one hand as you blow. This duo doubles the pleasure, so you won't neglect any parts of his package. You can also rub your fingers on his testes and tug them softly in all directions.
Deepthroat his member: This trick is all about the visual, so you don't have to choke on it unless you want to. Put your hand on your lips and use it as an extension of your mouth as you blow him. Make sure your hand is really wet to create the illusion. Think about it as another form of hand choreography.
Make it wet: Don't be afraid to spit on it. He doesn't care if you get him soaked, so have at it. Adding more saliva will enhance your movements and increase the pleasure he feels all around. Wetter is always better, so he will definitely appreciate this gliding sensation. If you're not really a natural waterfall of saliva, add some flavored lube into the mix to keep things wet AND tasty!
Use your teeth: Everyone might tell you not to use them, but they're just amateurs. Lick your teeth and graze them slowly on the head of his penis. Most of our mouth is soft and fleshly, so this sensation always changes your flow. If he's comfortable, move on to the shaft and graze your teeth from the base to the tip. Check in and make sure he's still kicking. The key here is to JUST BARELY use your teeth. Don't go chomping down like you're eating a hot dog unless you're planning on never seeing this guy again. Little nibbles and grazing are all you need for this trick, so if you don't think you can control your chatter, don't try this one.
Feel free to try any part of the guide in any order you wish. Switching things up is the best part of a killer blowie. And, although there's no perfect way to give a blowjob, I hope this information enhances all of your oral experiences henceforth. Even I'm still finding new ways to improve my fellatio curriculum as I meet new people and learn new tricks, so you can always get better. So, play safe and blow like you mean it!