The Gift that Keeps On Giving (Giveaway)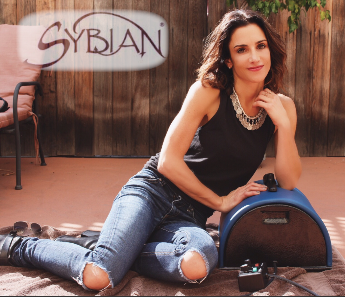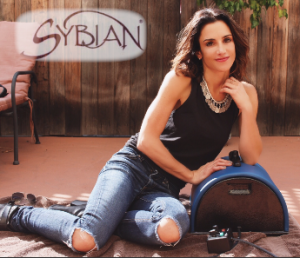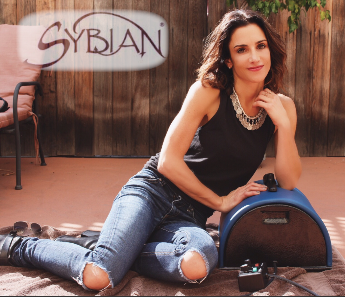 As you know, I like to think of myself as a bit of a Sex Toy Santa. It's my goal in life to make sure you're having the best sex of your life, and I love sharing my favorite tips and products to help get you there.
I know it's only October, but Sex Toy Santa is coming a little bit earlier this year, with the help of my new friends at Sybian. But I'm getting ahead of myself…
You've heard me talk about plenty of products over the years, but the Sybian is unlike any sex toy you've tried before. In fact, it's so much more than a sex toy — The Sybian is a full on sexual experience, one that you can enjoy solo or share with a partner!
First off, it's the only sex product with a unique mountable design that simulates the feeling of riding a partner during "woman on top" position. The Sybian stimulates you in two different ways, with a rotation and vibration functions that can be used together or separately to maximize your pleasure and can be controlled. It is also 100% customizable, with 11 different attachments to provide you with a variety of orgasms to choose from.
But the truly spectacular thing about this product is what it can do for your sex life. Repeated rides on the Sybian can actually TRAIN your body how to orgasm, making it easier to experience multiple O's and increasing your overall sexual response. Plus, because of the unique design of the Sybian, once you learn how to orgasm with it, you can transfer that experience to sex with your partner. From the way you position yourself, to the way you move while you're on top of it, you'll hold the secret to getting yourself there.
I've recently been getting to know my own Sybian, one-on-one, and let me tell you — This baby delivers time and time again. In fact, it might be one of the most steady relationships I've had in a long time.
Now for the great news: To celebrate my new partnership with Sybian, we're giving one away to a lucky listener! And you won't just be getting a Sybian — You'll be getting the full Sybian package. But before you start clearing a space in your house for your brand new Sybian, there are a few things you have to do.
The giveaway contest will last for 10 weeks starting today, October 15, and will consist of three tiers.
Tier 1: Name Emily's Sybian
That's right, before you can win one of your own, I need your help choosing a fitting name for my Sybian! From now until October 31, send your best Sybian name suggestion to Feedback@SexWithEmily.com, along with your name and your email address.
My trusty team and I will vote on our top 10 favorite names, and those 10 people will move on to Tier 2!
Tier 2: Tell Us About Yourself
Before we can send a new Sybian home with you, we want to know a little bit more about you. Who are you? What are your likes? Dislikes? What are some of your sex life goals?
The first week of November, I'll be sending a questionnaire to all the Tier 1 winners to be filled out and sent back. My team and I will vote on our top 5 favorite respondees, who will move on to the final tier.
Tier 3: Talk Sex With Emily
By this point, I'll really be starting to feel like I know you (We'll have been talking back and forth for a month, after all). So for Tier 3, I'm going to invite each of the 5 finalists to call in to my podcast to talk all things SEX. Then there will be nothing left to do but pick the winner.
Once my team and I have made our final votes, I'll announce the lucky new owner and Sybian will send them their prize!
The Sybian Package (Valued at $1345.00 + free shipping within the US) comes with:
One Sybian Machine (in the color of your choice)

Small Attachment

Medium Attachment

Large RealLike Cover

Smooth Flat Top

2 Sizes Red Riser w/2 red stems

Power Cord (USA & Canada Only)

Matching Stool

1 Sliquid Lube Cube

5 Year Warranty

Instruction Manual
I can't wait to hear from each and every one of you, and start this little adventure together. Talk to you soon!
xxx,
Emily