The Great Sex Toy Crime Wave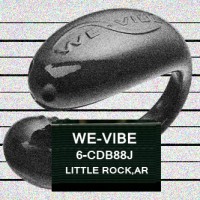 Every New Ager tattooed with a yin and/or yang knows that balance is the way of the Universe. And while this balance can inspire many a moment of peaceful reflection, in the world of sex toys it means that unfortunately, for every quiet, upstanding and responsible night spent in with a vibrator, there's always going to be some woman bashing a cop in the face with a dildo. So as sex toys continue their march towards omnipresence, the recent large, phallic spike in sex toy crimes should come as no surprise.
From bomb squads having to defuse vibrators in post offices, to men smuggling dildos inside of sausages, it's clear that the rules of sex toy engagement need to be emphasized. Here's a few pointers to keep in mind:
Adult store robberies are on the rise – fight titillation terrorism by acquiring your products legally! Try Goodvibes.com or Jimmyjane.com.
Bomb squads have important things to do and blow up – spare them the anguish of defusing your Rabbit by removing the batteries the next time you ship your vibrator overseas.
A village in China was recently confounded by a prosthetic vagina its residents unearthed in the course of digging a well, and interpreted as a mystical mushroom. As you can imagine, everyone involved ended up with large prosthetic egg on their faces. There are many lessons to be learned from this, but the key one would be to keep your sex toys in a safe place.
In 2011 a Minnesota man built an explosive sex toy and gave it to his ex-girlfriend. While an interesting option for future versions of Clue, as a rule sex toys and gunpowder should be kept as far apart from each other as possible. (Not that we're perfect in this regard…)
Here's to wishing that most of you are enjoying your toys the good 'ol fashioned way. What are your favorite toys? Let me know. Comment below or email me through the site.