The Lost Art of Kissing by Xanet Pailet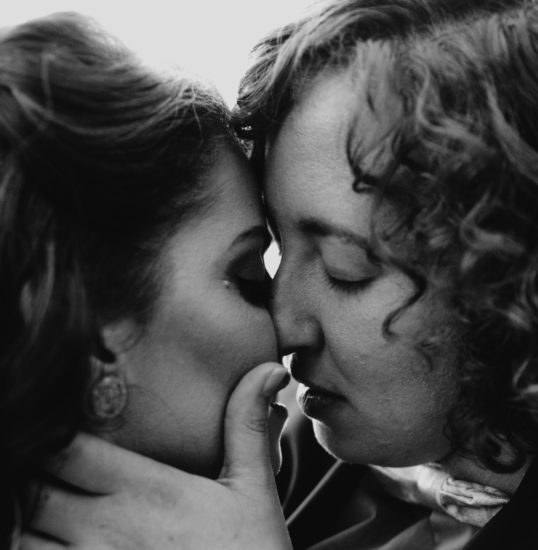 Kissing is such an important aspect to having juicy, passionate sex. 
Sex and Intimacy Coach and author or the new book Living an Orgasmic Life Xanet Pailet shares her tips on how to put the kiss back in your relationship.
Research shows us that deep, passionate kissing, along with oral sex and manual stimulation, significantly increases the chances of a woman having more frequent orgasms.
This makes perfect sense since many women need more intimacy and emotional connection with a partner in order to surrender into pleasure. There are few things that create more emotional intimacy than passionate kissing.
Not surprisingly, kissing is also the first thing that stops when there are relationship challenges, even if sex is still happening. That's how it happened in my marriage (and I was in a sexless marriage). Passionate kissing stopped before the cuddling, the hugs, or the touch. Sure, we had the routine peck on the mouth, but that had no meaning and no intimacy.
Having a high school make out session with clothes on and building up erotic energy with your partner can be very hot and juicy. Yet, one of the biggest complaints that I hear from clients, (mostly women in heterosexual relationships), is they don't like the way their partner kisses.
I do a lot of kissing instruction with couples and boy does that make a difference!
Here's a Kissing Primer:
Relax your jaws, mouth and lips.
Tight lips feel hard and unwelcoming. Kiss with your lips slightly apart and make sure that your whole mouth and jaw is relaxed. There are a lot of nerve endings on the inner part of the lip, just like the lips on a woman's vulva.
Never, ever thrust your tongue down the throat.
Unless your partner tells you they like that. This is the number one mistake that men make and is a total turn off for most women. For many, it feels overly aggressive, non-consensual, and brings up unpleasant sensations in the throat and mouth.
Start Slow.
Good kissing is like good sex. Start slow and build up the tension and desire. There's no reason to race to the finish line. Make teasing part of your kissing routine. Tease the lips, tease the tongue, make your partner want to experience more of your kisses, more of your mouth, and more of your tongue.
Be curious.
There are lots of different parts of the mouth and lips to explore. Kiss or suck your partner's upper lips, lower lips, and run your tongue around them lightly. You can even nibble them gently.
Take a Breath.
Pull back every once and a while and look into your partner's eyes with desire. Staying in connection without words can be very erotic.
Sweet N0things.
Use some words to romance your partner or ramp up the energy. Words that feel authentic for you are best but here are some ones to try. "I love the color of your eyes," "You're so hot," "I love the way your lips feel against mine."
Go Deep.
When neither one of you can contain yourselves anymore, go for the deep passionate kiss. Be sure to match your partner's energy and stay in synch. Try your best to keep your clothes on…for as long as you can!
For more tips on all aspects of making sex amazing – as well as healing your relationship – check out my new book, Living an Orgasmic Life: Heal Yourself and Awaken Your Pleasure, which is the #1 Amazon New Release. I was incredibly honored to have Emily write the foreword, as well!
About Xanet:
Xanet Pailet is a recovered New York City health care lawyer who lived in a sexless marriage for over two decades.  After experiencing her own sexual healing and awakening in 2011, she transitioned her career into a full time sex and intimacy educator and coach.  She is the author of the new book, Living an Orgasmic Life: Heal Yourself and Awaken Your Pleasure, with a foreword written by Dr. Emily Morse.  She works with individuals and couples to empower them around their sexuality and strengthen relationship and intimacy skills. You can reach out to her at www.powerofpleasure.com