The Nova: A Real Game Changer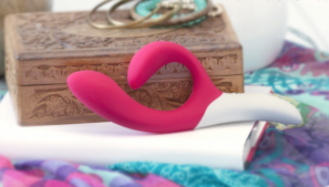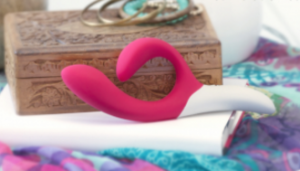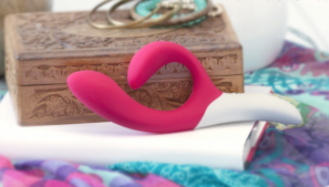 Despite my long history of pleasing myself to orgasm, I still have a healthy-sized solo-sex bucket list. Somehow, We-Vibe products have helped me summit masturbatory mountains that I never thought I could climb. Not too long ago, I had my first multiple orgasms with the Touch. It has since had a special place in my heart — I named it Trevor. And now yet another We-Vibe toy has given me my very first blended orgasm. The culprit is their new dual-stimulation vibrator, the Nova.
When it comes to coming, I'm a clit gal through and through. I'd never had a vaginal orgasm or even a clitoral orgasm while being dually stimulated. I've always felt that splitting the focus between my clitoris and G-spot created this "bed of nails" effect that rendered my orgasm seemingly impossible to catch. As a result, I've shied away from penetrative toys in the past, thinking they'd be counterproductive to my cause of climaxing. Then I tried the Nova. I had resolved to overcome my orgasm obstacle and suspected that this toy could be the accomplice I needed to defeat my dual stimulation demons. I was indeed correct.
Looking back on my path to blended bliss I have deduced three main reasons why the Nova in particular was the perfect pleasure product to get me there: Design, Function and App Connectability.
DESIGN: It flexes with your movement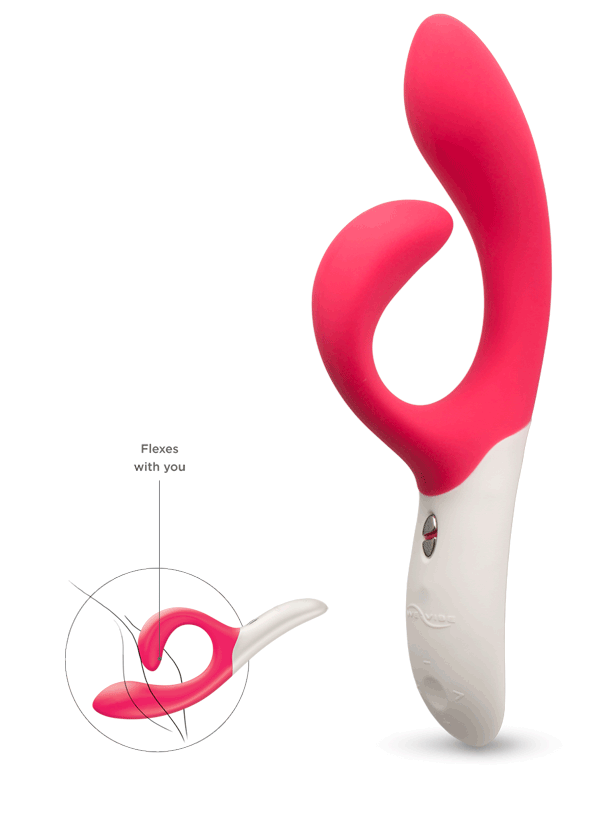 Just like any other rabbit-style vibrator, the Nova has two main parts: the insertable G-spot stimulator and external clitoral vibe. The difference with the Nova is that the clitoral arm flexes with your movement. This means that no matter how you move the toy inside you to stimulate your g-spot, the external vibrator will constantly maintain contact with your clitoris! (Somebody pinch me.) I know that I need strong consistent clitoral stimulation to orgasm so I very much appreciate this ingenious aspect of the the Nova's design. Not only is the Nova rechargeable, body-safe AND 100% waterproof, It also expertly rectifies a flaw that until the Nova has existed in every dual stimulator I've seen. Your clit will never have to wait for its turn with this toy.
FUNCTION: Vibration NOT mutually exclusive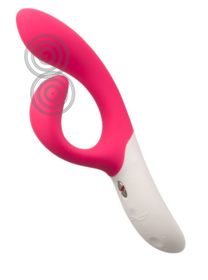 The strength and customizability of the Nova's vibrations is unrivaled. On many rabbit-style vibes I see, the clitoral vibrator looks almost like an afterthought. Oftentimes it's in the shape of a cute animal or insect, but on the Nova it looks like they took a strong stand-alone vibrator and attached it to a stand-alone G-spot toy. Being a clit-queen myself, this is how all rabbits should be. The clitoral vibrator (which, by the way, packs a powerful punch) is the central component of the toy and the rest is built around it. But what really blew my socks off was that because the Nova is packing two separate motors, you can control the two vibrators separately. You can assign each vibrator with it's own vibration power, speed AND pattern. Sound complicated? Which brings me to my next point…
We-Connect: Turn your phone into a touch screen remote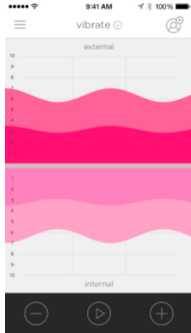 App connectability is relatively new technology in the world of sex toys. It's a top selling point for technophiles, sex toy connoisseurs and couples in long-distance relationships. Not being an official member of any of these groups, I had never really considered how useful the We-Connect app could be for me. Boy, was I missing out. I wanted to explore the wide range of vibration options The Nova has to offer, but didn't want to get distracted with pushing buttons on the device at an odd angle. With so many toys, I'm usually just guessing at which combination of clicks down there would get me to my sweet spot. With We-Connect, you can pair your toy to your smartphone via bluetooth and control it's every move and buzz with your touchscreen! Hallelujah!
We-Connect splits the screen in two; one half for the external vibrator and one for the internal. The vibration patterns are visually represented and adjustable with the swipe of your little finger. If the "echo," "bounce" or "cha-cha" patterns don't tickle your fancy, you can even DRAW your own pattern in the app! It's outrageously easy to use and eliminated all of the guessing, fumbling-for-buttons madness from my masturbatory experience.
All three of these components coalesced to create the perfect storm — a storm that caused me to have an unprecedented orgasmic experience… Again. Combining that satisfaction it brought my clit with the customization possibilities, it wasn't too long before both of the Nova's motors, inside and out, drove me home to a new blended reality. My masturbation game has forever changed. I will add yet another We-Vibe product to my list of "firsts." I wonder what they'll come up with next….
To get your own Nova, visit www.We-Vibe.com and use code EMILY for a special discount!