The People's Guide to Cunnilingus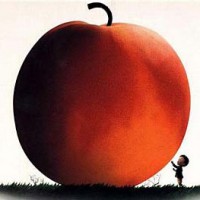 Oral sex on a woman can be challenging, to say the least. As one of our winners from the Masque contest put it– "make sure to google map her clitoris." As the queen of cunnilingus this week, or at least the queen of receiving cunnilingus, our winner gets some goodies from Masque including sexual magnets, a shirt, and Masque samples in all flavors. We love hearing from you. Here is what the Sex With Emily audience had to say about the art of cunnilingus:
Oral sex tips as submitted by Sex With Emily listeners:
Tease her tease her tease her (aka make sure she's needing you bad before you start). Pay attention to how HER body responds (everyone is different), don't neglect her other parts when your down there. You should have at least one free hand. Touch thighs, groin, stomach, breasts with your free hand(s) (winner). 
Breathe through your mouth, use hands simultaneously, and make sure to google map her clitoris (winner).
I like to make out with my girl's vagina. Work on it by flicking my tongue different places on her clit. Sucking it everywhere and sometimes nibbling her inner legs or nibbling the outside of her vagina. While its warmed up, I'll blow on it just to change the temperature from hot to cold. Im a guy and I love the vagina so much, I'm a lesbian (winner).
Stretch your tongue. In, out, side to side, twist it. Believe me, she WILL love the effort your making to make her happy plus she'll love feeling good.  In turn she 'll make you feel good and happy…….Winning.
When going down on a women don't hit the Clit so fast. Circle the lips with your tongue an make her want it.
Make a pattern of the ABC letters in order with my tongue while going down on her
Hum. vary the frequency to make it "higher" or "lower" pitch according to her needs.
Use the fingers in a "come here" motion while sucking and rubbing the clit. Ask her if she likes it…communication is the best lubrication, they say!
Listen to her body cues and noises, follow her movements, don't give up and if you can't be the best than at least be damn good. All women and vaginas are different and what works one night may not work another time so make sure you have different ideas and plans ready. Also you may have to pull back the clitoris hood so your tongue can get more specific with the direction of your tongue.
Treat it like a peach… only juicier…
More winners from the Masque contest coming soon in the People's Guide to Fellatio.