The Sex With Emily Vesper: Take Your Pleasure To Go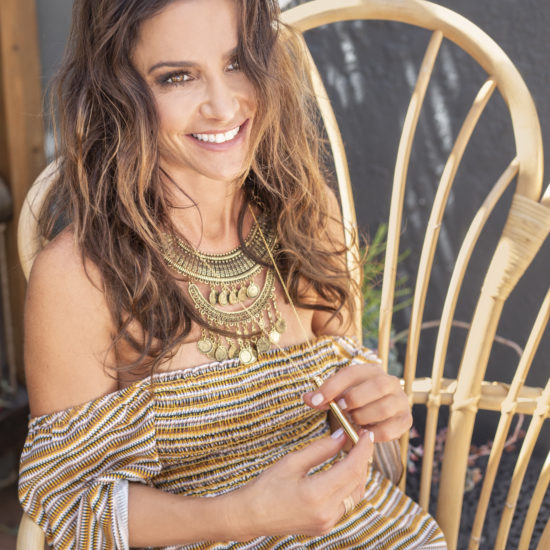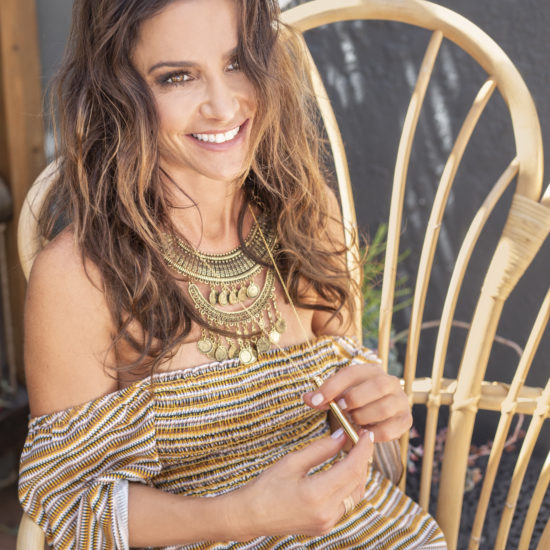 You never know when you're going to need a little pick me up in the pleasure department.
For me, the mood can strike any time, whether I'm at work, on vacay, or even in my car. I know I'm not the only one who wishes they could easily carry their vibrator with them everywhere they go. Which is why I'm so excited to let you in on a secret project I've been working on: The Sex With Emily Vesper!
The Sex With Emily Vesper is an elegant little vibrator you can wear around your neck. That's right, it's a vibrator necklace. Having complete control of your sexual pleasure can be even closer to you than your fingertips. Wear it out on the town and be the talk of the table, or keep the sexy secret to yourself and no one will be the wiser.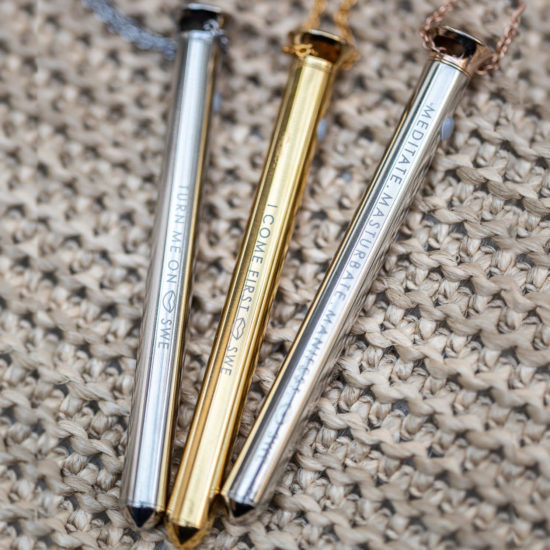 As if the prospect of wearing a sleek and sexy toy as an accessory isn't hot enough, my Vesper comes engraved with 3 Limited Edition phrases that I wrote just for you. Choose between I Come First, Turn Me On, and Meditate Masturbate Manifest. All of these words mean so much to me. They are keystones of my philosophy of women taking power over their own sexuality.
I love my Vesper and I wear it every day. Not only does it make my body feel good, but it's a beautiful and powerful little reminder to put myself first!
I talk about a lot of toys, but trust me, this one is in a league of its own. It's unique, bold, and sophisticated. Its simple design goes with any outfit, and it's very high quality. This awesome sex accessory truly shoots my confidence through the roof. I mean come on, how cool is it to wear a vibrator around your neck?
Okay, now that I've convinced you that you need to have one, let's get into the details of this exclusive new sex accessory:
It's USB Rechargeable
It's available in three colors: silver, gold and my personal favorite, rose gold.
Pricing starts at just $69 dollars (wink wink)
Comes on a 26-inch chain
It has a simple, single button operation
It is NOT waterproof, so keep this puppy dry
So grab your pleasure by the neck, and take it to go! Get your very own Sex With Emily Vesper HERE!
xx
Emily