The Today Show: How to snag a date after you're divorced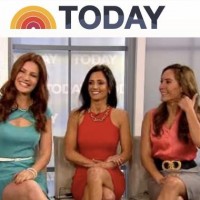 I was on the Today Show yesterday morning answering questions about finding a date after you're divorced and how to tell a longtime boyfriend you want to move in and get married. I was joined by my Miss Advised costars Julia Allison and Amy Laurent. Watch the  video here. 
All the questions are from Today Show viewers seeking relationship help.
Question: How do you approach a guy you've been dating more than two years about moving in together and getting married?
My answer: Give yourself an ultimatum, not him. If you're the woman and you want to be in a relationship, you need to say, I'm going to give myself a month. If we don't have the conversation within a month, i'm over it.
Question: I am over 50 and I have not dated in over a year. Where does someone over 50 meet others who are not looking for one-night stands?
My answer:  If  you're single, I don't care what age you are, you need to treat it like you're looking for a job. tell everyone you know you're single– friends, co-workers, a person in the grocery store. Put it out there to everyone.
Question: Which dating website would be best for a single woman attempting to get back out there after divorce? what do you like the most?
My answer: There are so many dating sites, it's almost asking who should I be friends with? what makes you feel good? are these people I would date or go out with and just explore? Explore a bunch of different sites and see what fits.

Visit NBCNews.com for breaking news, world news, and news about the economy