How to Play the Online Dating Game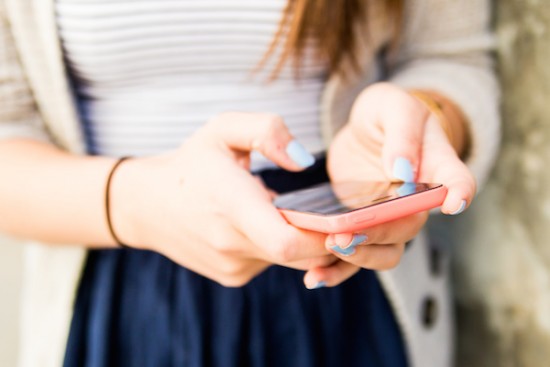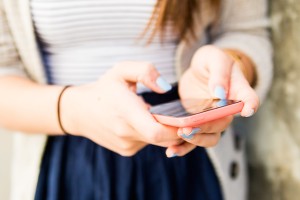 It's no secret that online dating apps are all the rage, and now there are SO many to choose from. It's easy to get overwhelmed or burnt out when the apps you're using don't work as well as you might have hoped. Daters will sign up for one or two, send some messages, plan and cancel a couple dates, then throw their hands up in the air and swear off ALL online dating, claiming that it doesn't work and is a waste of time.
But according to NY magazine writer Maureen O'Connor, the fault is NOT in online dating itself. It's all about the apps you're choosing to use. In her recent article  "The Big Secret of Every Dating App: Tech Doesn't Matter", Maureen asserts that algorithms have very little to do with your likelihood of finding a match. And while you may get hung up on "swipes", "winks", "flirts" and hearts, the real deciding factor of your online dating success actually lies in each individual app's particular set of users.
In the pre-app dating days, singles would choose a spot to get drinks or go cruising for connections largely based on the clientele.
"Want to go to Barney's?"
"Ehhh, too many jocks and married guys."
"How about that trendy bar on Melrose?"
"My friend went there last week and told me it's mostly couples and gay men."
"There's a new club Downtown that plays 90's hip hop"
"Yes! I'd love to meet a guy who knows how to Tootsie Roll"
"How about that Irish pub on Sunset?"
"Great call, after the Laugh Factory lets out, that place is filled with drunk comedians. You know I can't resist a guy who makes me laugh."
If this is the way you search for a potential date in the non-digital world, it only makes sense to apply it to the world of dating apps as well. After all, every individual dating app does seem to attract a different type of dater, largely thanks to the way each app is marketed. One could assume that the same people who are swiping right for a one night stand on Tinder are probably not building in-depth profiles on Match. If you're hoping to meet your perfect match on eHarmony, you're probably not trolling for unicorns on 3nder. (Again, these are all just assumptions. I'm sure there are folks out there who cast a pretty wide net, and more power to them, I say).
According to Maureen O'Connor, "the dating app you'll like best is, invariably, the one that happens to have a user base that fits the demographic of people you want."  With the wide range of sites and apps to choose from, and no real comprehensive database, it's lucky that O'Connor is a seasoned online dater and has taken the guesswork out of it.
For your dating pleasure, here is Maureen's breakdown of the 15 most dating apps, and the type of dater you'll find behind each digital door:
Tinder: Single people who hang out at bars.
OKCupid: Single people who hang out at coffee shops.
Match: Squares.
JDate: Jewish squares.
eHarmony: Christian squares.
Ashley Madison: Horny married guys.
Blendr: Horny single guys.
3nder: Horny married guys and horny single guys.
Heavenly Sinful: People with virgin-whore complexes.
Happn: People with nice jeans who live near your subway stop.
How About We: Sociality Barbie.
Coffee Meets Bagel: Risk-averse nice guys.
The League: Hedge funds and Hamptons.
Raya: Heiresses and DJs.
         *Raya is a secret dating app/Tinder for famous people*
It's only natural that some of these groups will overlap, and that occasionally a so-called "Jewish square" will also be interested in securing a risk-free Coffee Meets Bagel date or a "Horny Single Guy" will take the time to build a lengthy Match.com profile. While this targeted dating app strategy is certainly helpful, I still recommend trying out a number of dating options in order to really get the full experience and increase your chances of meeting a worthwhile match.
Check out Maureen O'Connor's full article here. And don't forget to follow her on Twitter:@maureenoco