Try These Top 5 Summer Sex Positions Today!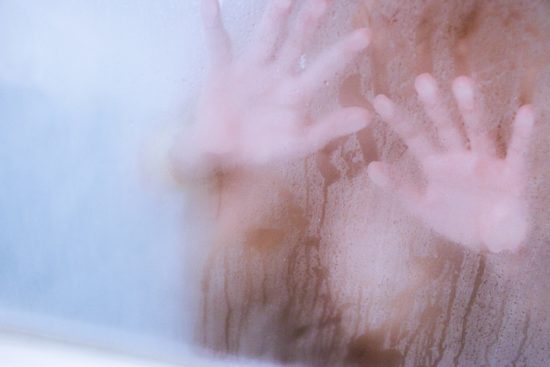 Summer is heating up, and so are our libidos.
But with the warmer weather comes heat fatigue, and sweaty sticky bodies.
While some people find the sweaty vibe very sexy, others (myself included) do not.
Here's how to still get down with your lover while keeping as cool as possible this summer, with our top 5 summer sex positions.
Plus a bonus sex hack at the end, for all my teacher's pets out there.
These positions are great for any two people who wanna get it on, regardless of gender. To be supportive of this, I'm using 'penetrator' and 'receiver' in my descriptions. But one person doesn't have to take on one role the whole time, feel free to mix it up!
These positions are all penetration centric, and to be successful all you need is a hole to penetrate and something to penetrate it with. Which can be achieved with fingers, a penis, a toy, or a strap-on. Have fun and don't let the gender binary or hetero-normativity getcha down!
1- Doggy Style
This has to be my number one fave for summer sex. It's a fantastic way to stimulate the g-spot for any vulva's receiving. Plus, it limits the amount of physical contact between two partners. While skin-to-skin contact is fantastic for boosting oxytocin levels and increasing intimacy, it also raises your body temperature.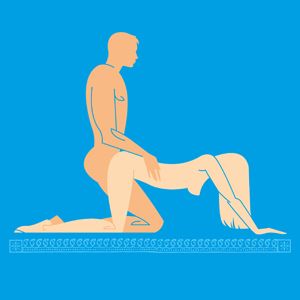 A common mistake with this move: Going too hard and fast with the tempo. Don't be afraid to slow it down this summer. Slow grinding feels great and keeps the heart rate low. This is summer sex, after all, so let's keep it cool.
Bonus tip: If you're finding this position a little disconnected, have the receiver look back at the penetrator for some intimate eye contact. You can have your cake and eat it too with this one!
2- Spooning
Low effort + feels good= cool happy lovers. This is the perfect low effort sex positions to rock this summer. Simply lay on your sides like spoons and grind away. While there is a fair bit of skin-to-skin with this move, the low energy expenditure makes up for it. This one is particularly comfortable for pregnant folks.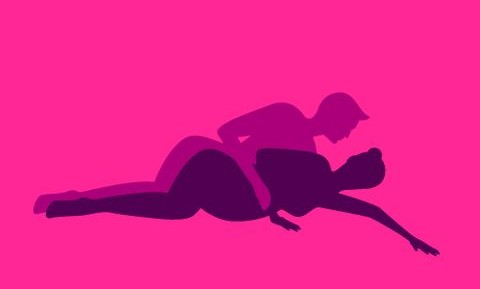 A common mistake with this move: Only one partner moving their hips. This one feels best when both people grind their hips against each other, so find your perfect rhythm together.
Bonus tip: Have the receiver bring their top leg over their partner's hip (or shoulder if they have the hip flexibility). This makes for fantastic g-spot joys. Don't be afraid to bring in a toy for clitoral stimulation. The Womanizer is a great tool for aiding in a blended orgasm.
3- Piledriver
This position is a bit more effort for the penetrator, which might mean you heat up a little. However, the view from above certainly makes up for it. Plus the skin-to-skin contact is pretty minimal which helps keep the body heat low.
The receiver should lay on their back and bring their knees as close to their ears as they can. Try and lift your hips as high as is comfortable. To do a "full piledriver" the only thing left on the bed would be your shoulders. That's pretty optimistic, and a more realistic position is often just legs back, hips high as possible. The penetrator stands above and *boom* *boom* *boom* there you have it. The penetrator should hold the receiver's legs or hands to stabilize them. Have fun with this one and explore what feels best.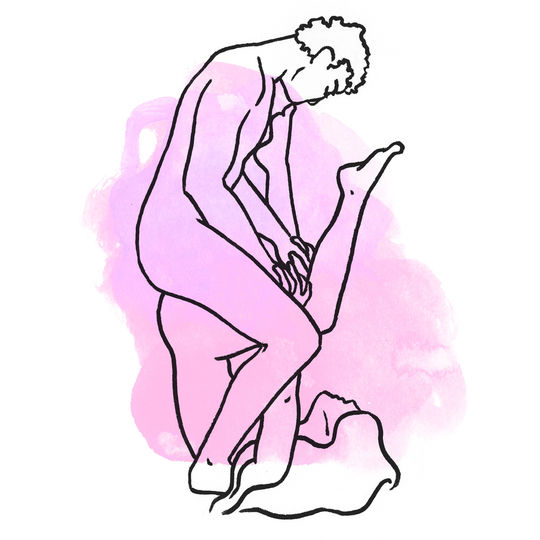 A common mistake with this move: Penetrating too deep, too fast, and too hard, especially if they are penetrating a vagina. Cervix's don't appreciate being smacked by anything, and it can actually be very painful to experience. Especially with this heat, don't be afraid to keep the tempo slow and sensual with this one.
Bonus tip: Have the receiver scoot to their hips to the edge of the bed and the penetrator stands on the floor by the edge. After sliding inside, bring one leg up onto the bed. This provides a fun new angle, gives you more stability, and keeps the body contact minimal. What a win.
4- Shower sex
Any style, any way, this one is a win for summer sex. Keep the water temp cool (but not too cold) and have at it.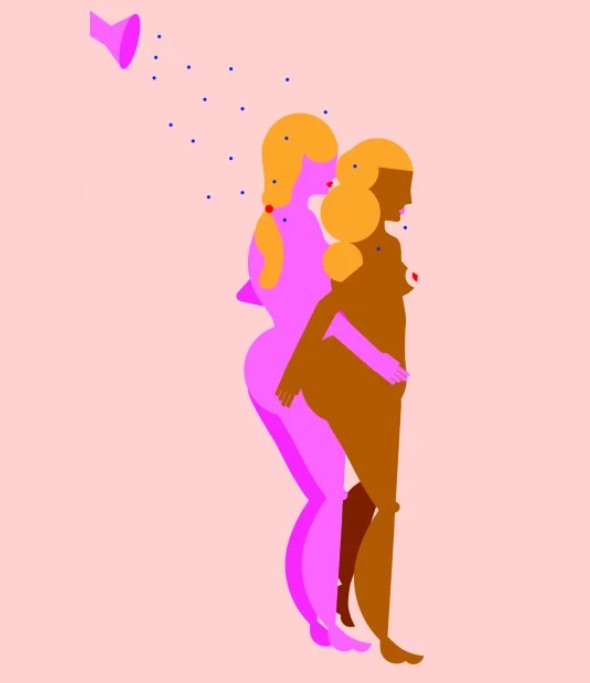 A common mistake with this move: Not using lube!! Water washes away natural lubrication, so this one's a must. Especially if you're penetrating butts because they don't even self-lubricate! Ideally, use a high-quality silicone lube like the ones from pjur, or even an oil-based one like WooMore Play. Though steer clear from oil-based lubes if you're using condoms. It's important to always use the right lube for the job.
Bonus tip: Use a detachable shower head for added clitoral stimulation. If you don't have one, grab a waterproof vibrator like the Tango or Pivot by WeVibe.
5- Standing Pool (Or Beach) Sex
This one goes out to all the water babies out there, because would it really be a list of summer sex positions without a body of water involved? This one is perfect if you have access to a pool, or even a secluded beach for those of you with an outdoor sex kink.
Simply strip off, get in the water and try out some standing sex moves! This has to be the perfect way to keep cool this summer while still getting off.
A common mistake with this move: This is the same mistake as shower sex, not enough lube!
Bonus tip: Grab an inflatable pool toy (a big one) and use it as a bed for the receiver! This opens up a whole world of potential position possibilities.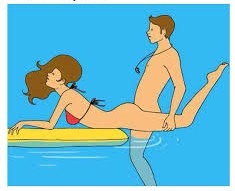 Bonus Summer Sex Hack:
For the ultimate in cool summer sex, bring temperature play into the bedroom. Try dripping the water from ice cubes onto each other's erogenous zones, and then licking the water off with your hot tongue for a temperature contrast.
You can also chill some of your toys in the fridge first! This one is best for glass, metal, and crystal sex toys. Burrr!
***
So there you have it, all the best sex positions for having a sexy cool summer. Which will you try first? We'd love to hear how they work for you, let us know!
---
Isabella Frappier is an Australian ex-pat living in LA, who swapped gumtrees for palm trees. She's a writer and a holistic Sexuality Doula, who specializes in body literacy, sexual sovereignty, and BDSM.
She is also a host on the popular new Sex Magic Podcast. When she's not busy championing her sex positive agenda, she—oh wait—she's always busy doing that. Follow her adventures on Instagram.