Top 5 Vibrators for Couples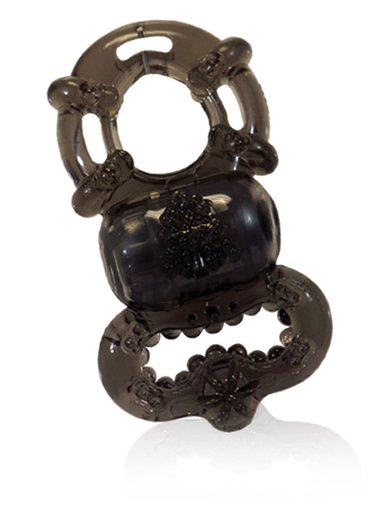 If you're nervous about inviting a third into the bedroom you've probably been asking yourself these questions:
Will it hurt our relationship? Will it come between us and destroy what we have? Will we ever be able to enjoy sex just the two of us again? 
Calm down. Pour yourself a glass of vino and get some perspective. We're talking about a vibrator here, not a threesome with another person.  
Besides, why get roses and chocolate for Valentine's Day when you can have multiple orgasms? Celebrate V-day with your partner and one of these vibrating lovers. 
Here are the top 5 vibrators for couples:
1. We-Vibe 4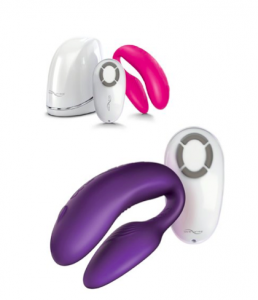 What makes We-Vibe 4 special? The We Vibe is made specifically for couples. It is very inclusive, so men can rest assured that a vibrator isn't going to take off with their girlfriend in the night.
The We Vibe 4 offers simultaneous internal and clitoral stimulation and can be worn comfortably during sex. You can also easily control six vibration modes with a wireless remote control. Also, the new "Echo" pattern throbs between the two ends of the vibe for incredible in-then-out stimulation. The We Vibe 4 is waterproof, environmentally friendly, and mutually pleasurable when you two make sweet love. 
2. MiMi Rechargeable Waterproof Vibrator
What makes the MiMi special?
It's extremely powerful and discreet. The MiMi fits in the palm of your hand and has six levels of surprisingly strong vibrations. It's quiet and won't get in the way while you're having sex. He will barely even notice it as you cup it on your clitoris. On the other hand, you'll notice it quite a bit, especially when you orgasm.
3. O-Man Waterproof Vibrating Cock Ringg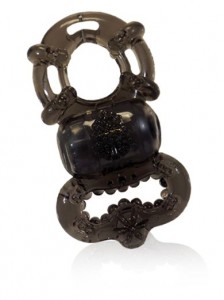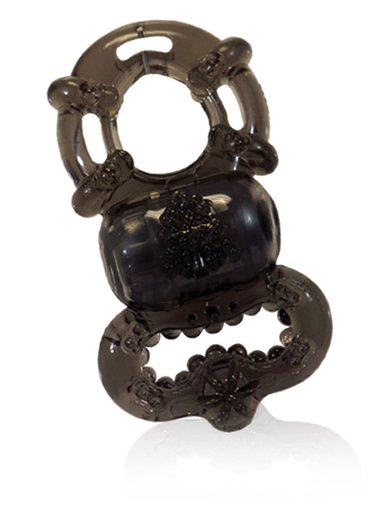 What makes the O-Man special? 
This buzzy buddy combines a bullet vibe that rests on her clitoris and a textured elastomer ring that wraps around his penis. The ring brings "the boys" into the action with the "baller" attachment. You can choose to use the ring attachment around the testicles for an "O-man that was so baller" experience. All jokes aside, this is a great vibe that will leave both parties extremely satisfied. Explore ball play and share the good vibrations.
4. The Je Joue Mio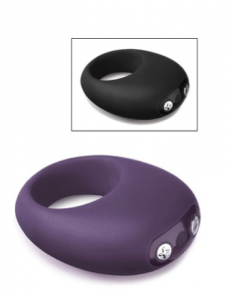 What makes the Je Joue Mio Special? 
It has an incredible range of vibrations and a very comfortable fit. The stretchy, rechargeable ring is made from super soft yet amazingly sturdy silicone, and is durable enough to handle your sexual acrobatics. Also, cock rings can also help men maintain erections, not that he has ever had a problem with that *wink wink*.
 

5. 

Lovelife Smile Rechargeable Vibrator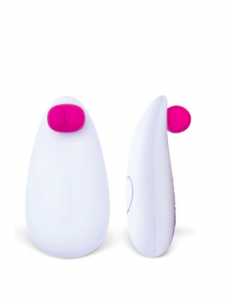 What makes the LoveLife Smile Special?
Not only is it the most adorable thing you've ever seen, but it's also the perfect Valentine's gift. This palm-sized cutie doubles as a clitoral powerhouse, with the most intense vibrations concentrated in the heart-shaped silicone nub. Plus, what man can possibly fear a cute vibrating heart?
Bringing a vibrator into the bedroom can help couples confront their fears and change how they think about sex. While many men are told they shouldn't need a vibrator to please a woman, women are told it's the man's responsibility to make them orgasm. This way of thinking prevents men and women from experiencing their full potential for pleasure, because it emphasizes institutionalized ideas of masculinity while overlooking female biology. The clitoris– the pinnacle of female pleasure– is located on the outside of the vagina and doesn't get the simulation it needs in most sex positions. Vibrators can provide extra stimulation where a penis sometimes can't reach, if couples are brave enough to let them.