Treasure Trove of Pleasure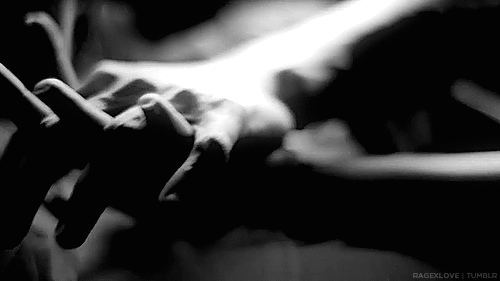 Even the juiciest, most exciting sex lives can get a little stale every now and then. The same positions, the same toys, the same dirty talk… it can become a routine, and most people don't find routine too sexy.
Emily's Subscription Box is just the prescription you need to bring a little more excitement and spontaneity into your sex life. Her hand-picked selection of incredible products will put some sexy Springtime vibes back into your bedroom.
So what's in this sensual mystery box? Well, brace yourself, because the answer is delicious. I'm getting a little stirred up just thinking about it…
Womanizer Starlet
That's right, you read that correctly, the full-size, full-power, sexual dynamo that is the Womanizer Starlet is coming straight to your doorstep. You've heard us talk, perhaps even rave, about the Womanizer and now you can finally try it for yourself.
Whether you're a seasoned vibrator pro or a nervous newcomer to the sex toy game, the Womanizer Starlet will blow you away… literally. With its patented pleasure air technology, it creates delightful suction and gentle massaging, and provides an extremely unique experience.


It has 4 different intensity levels so you can be in complete control of your pleasure. It's extremely quiet too, so you can get down with yourself without worry of disturbing the neighbors. Well, the Womanizer is quiet, I can't guarantee you'll be…
Not to be relegated to solo sex only, the Womanizer starlet is small enough to be able to use during sex with ease, this small but mighty tool might just be the sexual wingman you've been waiting for your whole life.
Did I mention it's completely waterproof? Don't leave it in the bedroom, bring it into the bath or shower with your lover, and get all hot and bothered together while you get clean. The Womanizer Starlet isn't just for clits though, you can place it on nipples, penis tips, the anus, you name it you can try it. If you want even more ideas, get warmed up reading our Tales of a Womanizer.
Pjur Nude
Now that you've found your sex toy soulmate, allow me to introduce you to your lubricant happily ever after story, Pjur Nude. This is the lube of lubes, it doesn't contain any additives and is specially developed for sensitive female skin. It's free of preservatives, parabens, glycerin, oil, fat, perfume and preservatives. This bad boy is completely odorless, so you won't be focusing on anything but your pleasure.
via GIPHY
Pjur Nude is a water-based lube, and as you hopefully already know as a Sex With Emily pro, choosing the right lube is crucial. This water-based lube is perfect for use with the Womanizer Starlet, because it won't degrade the toy as a silicone-based lube would. Try giving your partner or yourself a sensual genital massage with Pjur Nude, stimulating and arousing all your nerve endings before taking it any further. You might even like to dabble in some Mutual Masturbation with it. The best thing is there is no cleanup or transition when involving toys or condoms in your play, because Pjur Nude is safe for both.
This lube enhances natural lubrication, feels great, and is compatible with most toys, which means more fun for you and fewer worries. Now that's a win.
Karezza 'In the Moment'
This beautiful CBD product is the nurturing support that so many of us need to ease from a busy workday, into the slow sensuality of the evening. Or weekend. Afternoon. Monday at 9 am, heck I don't care when you get down, as long as you're getting down and enjoying it.
This organic full-spectrum hemp oil also contains a synergistic blend of traditional arousal-enhancing botanicals that work together to help you drop into your body. It's a highly bio-available spray, with rapid sublingual absorption. This means that your body can quickly and easily absorb the nutrients and benefits after a few sprays under your tongue.
Let the worries of the day float away on a cloud of calm, and allow the bliss and sensuality to follow with the 'In the Moment' spray from Karezza. This spray is the perfect tool to use for when you'd like to prioritize your sexuality, but it feels like your day is battling to take that away from you. Just a few sprays under your tongue, and under your partners too if you'd like, and you'll soon be squirming for pleasure.
That's not all dear readers, this subscription box is packed with yummy and exciting goodies, but you'll have to wait for the rest to arrive on your doorstep…
---
Isabella Frappier is an Australian writer and a holistic Sexuality Doula, who specializes in body literacy and sexual sovereignty. She is also a host on the popular new Sex Magic Podcast. When she's not busy championing her sex-positive agenda, she—oh wait—she's always busy doing that. Follow her adventures on Instagram.