Try Bondage & Tie Her Up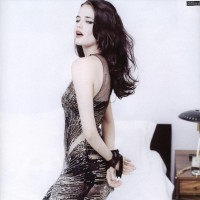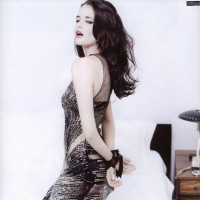 "Let's try bondage. I want you to tie me up and do me," is something most men don't mind hearing.
My friend, let's call him George, has waited his whole life for a woman to say these words. George is the kind of bloke who admits he watches porn all the time after a couple of Old Fashions. They always confess to the sex expert that they want to tie a woman up just like in their favorite porn…
"Well have you ever tried bondage?" I inquired.
"No," he says. "Well, not really."
George tried bondage with his most recent lover. He struggled to rip off his tie in an act of passion. He pushed her hands above her head and tied them together. As he prepared to dominate her she did the one thing that every man fears—she started to laugh. Every other instance in a man's life he desperately wants to make a woman laugh. But NOT when his penis is dangling before her and all his dirtiest dreams are about to come true.
Her hands slipped away from his poorly tied makeshift bondage gear. She smiled and gave him a light pat on the back. Then she started to instruct him on how he could have better tied her to the bed.
Needless to say, the moment was ruined and they ended up having missionary sex with what little remained of his erection. Three hours later he's masturbating in the bathroom.
He lost his confidence and hasn't tried bondage since. "It was almost as bad as the time my mom caught me masturbating when I was fourteen," he joked. Instead of living out his bondage fantasies he was ruthlessly dominated by all his sexual insecurities.
At this point in the night George fell silent, knowing that he probably said too much and would end up as a blog post topic (sorry George).
Laughing, I told him that awkward things are bound to happen when you get naked. But that doesn't mean you should stop trying new things. If you live in fear, you'll be masturbating in the bathroom for the rest of your life.
"So what do I do?"
Bondage Tips
Well, if you're going to use a tie, don't use the flimsy one you wear to your boring cubicle job. Get something specially made for this kind of stuff. Something Christian Grey would wear. If you're unfamiliar with 50 Shades of Grey, Christian Grey is a self-made billionaire and bondage God. Good Vibrations has a Grey Tie from the Sportsheets Sex&Mischief line, in the exact style Christian Grey sports in the book.  It's not made for slumping over your office desk; The S&M Grey Tie is made with the perfect fabric for tying up and sleeping with someone sexy.
You can also get Our First Bondage Kit from Sportsheets if you want to easily restrain your partner during sex. It comes with two sets of restraints for wrists and ankles, complete with long ties that allow you to bind your partner to the bed, or almost anywhere else the night takes you (use your imagination).
Soon enough you'll be purchasing the original Under the Bed Restraint System. Your boring bedroom will transform into a bondage playground.
The thing is most women want to try bondage and enjoy being dominated by a partner they trust.  She might not say, " I want you to tie me up and do me," over tea and crumpets, but she probably has fantasized about it at some point. I mean think about how many women devoured 50 Shades of Grey.
Get some balls and ask her if she wants to try bondage.
If she's down, get equipped with the proper gear and let all your insecurities go. You aren't fourteen anymore. You are grown adult with a vivid imagination and yes, an erection. Set up a safe word like "bananas" and dominate your fears with some fun bondage. Start off light and then see where the night takes you.
Also, who said men should have all the fun tying her up? If you're a woman and want to tie your partner up, go for it! I'm sure you can find a way to convince him to try it.