Two's A Company, Three.. Ends In A Chokehold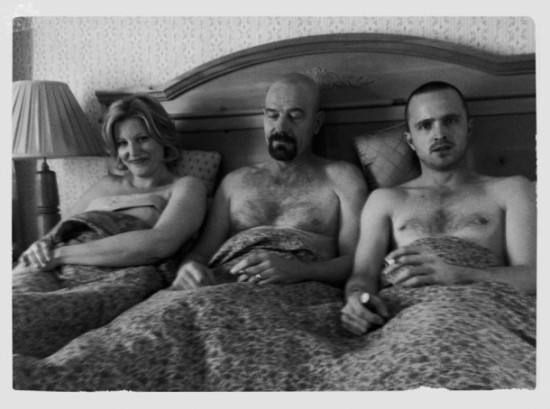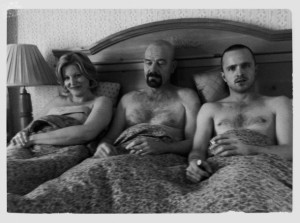 A Bay City man was arrested & charged for assault after he attacked a man with whom he and his wife had recently had a threesome with.
It's the age old tale of menage-a-trois gone wrong – A married couple invites a homeless man to stay with them, they have a threesome, the wife and the homeless man break off into a two-some, and the ex-marine, but definitely still bipolar, husband freaks out and tries to kill him.
But let's break it down, shall we? Last Friday, 20-year-old Michael Chaney, who was previously homeless but had been staying with Martin Miller (30) and his wife Daniela Miller (24) for about a week, was in the backyard of the Miller residence cooking hamburger meat, while the Millers were in the bathroom. According to his statement, Chaney brought a spoonful of meat into the bathroom for them to sample, but Martin Miller instead flung the meat into the bathtub where Daniela was bathing. Normal behavior, right?
Chaney went out and brought back another sampler spoon of meat, but once again, Mr. Miller threw it into the tub (Miller later said he did this as a joke, because "Chaney was being an asshole"). Chaney chastised Martin for wasting food and left the bathroom, but Miller followed him out and began threatening him. Soon after, he pushed his wife out of the way, kicked Chaney in the chest, and then proceeded to choke him until he blacked out.
Once he came to, Daniela helped her housing-challenged lover to the hospital, and the police came to the Miller home to get the full story. Apparently, Chaney and the Millers had engaged in a threesome three days earlier, but Daniela and her guest had maintained a physical relationship behind her husband's back. Martin felt his wife pull away from him, and saw this as a direct challenge, which apparently meant that the homeless man would have to die.
In Miller's words: "I am a marine.. When someone challenges me, I go into kill mode."
Unfortunately for Miller, this "kill mode" could land him with up to 10 years in prison.. And probably cost him a wife. Threesomes..
Can't get enough SexWithEmily? Subscribe on iTunes and never miss your bi-weekly Sex With Emily podcast…