Get Ready for "Uncuffing Season"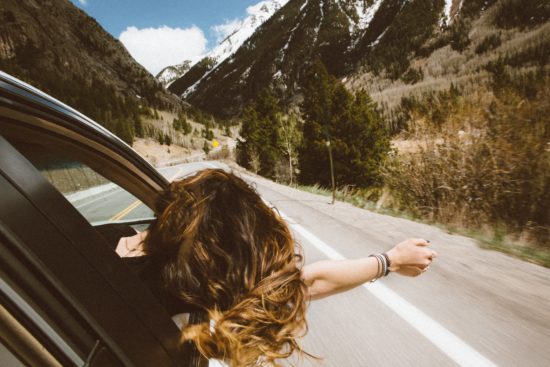 Spring has sprung! The air is warming up, the flowers are coming out, the pollen and pheromones are releasing…And you know what that means…
Even the most prolific players may "cuff" themselves to a partner in the colder months, craving the under blanket snuggles instead of summery beach romps. Many people are now feeling frisky in these spring vibes and wanting a little more sexual freedom.
It appears women might be more prone to this uncuffing than men. According to Esther Perel, "women get bored with monogamy sooner than men." Whether or not this is true, spring has a way of unleashing some juicy hormones in all of us.
So if your lower regions are starting to thaw and you are thinking about spreading your sexual wings this spring, here are some tips on how to navigate a possible uncuffing and some hot tips on getting it on in the new season.
"Conscious Uncuffing"
Just because you feel a need for sexual freedom, doesn't mean you can't express more freedom within your current relationship. So…before you go scampering off in search of unattached spring sex, consider whether you can spice things up with your current partner. Maybe suggest some consensual non-monogamy, new sex acts that you haven't tried, or aim for longer sex sessions.
If you feel it is really time to "take the cuffs off," then make sure to practice some "conscious uncuffing" moves, similar to the Goop-made-famous-book "Conscious Uncoupling", which suggests a "gentler" split. Those of you who really did "cuff up" just for the winter might have an easier time uncuffing. If you have been together for longer though, you will have to treat the breakup with more care.
You will have a much better shot at guilt-free sexcapades this spring if you leave your current relationship gracefully.
Spring Fever, Baby
Spring is a great time to f*ck like rabbits. Studies show that if you have sex in springtime on a bed of shamrocks, you have good luck all year….ok just kidding.
Reproductive instincts rev up in the spring, especially for women. Along with your heightened libido, you might also feel romantic. Whether you want more casual sex or want to enhance your springtime sexual prowess, you can really put some spring in your sexual step with these hot tips.
Outdoor sex
Now that the weather is warming up, consider having some fun (and safe) outdoor sex. You don't have to be an exhibitionist – you can rent a cabin in the mountains or sneak some action in a more secluded area of a park.
Have some sex on the beach or get frisky in a tent. The fresh outside air will enhance your already coursing endorphins. Nature makes me horny, so I am always down for combining sex with some good "earthing" or "forest bathing."
Flirt with a stranger
Enjoy the cornucopia of sexual options as a single person. Use a hookup or dating app and find some willing participants. Of course, be mindful to practice safe and ethical casual sex.
Don't be shy or skimp on the foreplay– really get your juices flowing with some solid eye contact, light touching, and teasing your partner.
Spring clean your sex drawer (or lingerie drawer)
Ditch your flannel pjs for some lacy lingerie. People tend to feel sexier during the warmer months, so dust off that unused two-piece lingerie set or better yet, get naked. Get out the toys or buy some new ones.
Hop on adamandeve.com and start shopping! Use the code "emily" for a discount. For penis owning singles who want to get off alone in between partners, check out the fleshlight.
Be bold
Spring is a time to let your hair down a little. Make a bold choice and ask your potential partner to try something you both haven't tried before. Explore a kink you have been curious about. Maybe take a tantra class. Now is the time to explore deeper orgasms.
Cut down on the cuddling
Winter months might have made you want to cuddle more, but now it's time to create some distance to build sexual tension. Save the cuddling for after sex and work on building up sexual tension by teasing, and maybe even delaying orgasms.
***
As the snows melt and your sex drive kicks up, express your desires in ways that feel amazing to you. Exchanging your cuddly hibernation for some spring flings might be just the thing you need!
---
Emily Anne is a bestselling author, sex coach and educator, who specializes in helping people expand their sexual horizons through BDSM and kink. When she's not obsessively talking about sex, she's hiking through the Hollywood Hills. Get some sexy education on her Instagram feed!