Valley of the Sex Dolls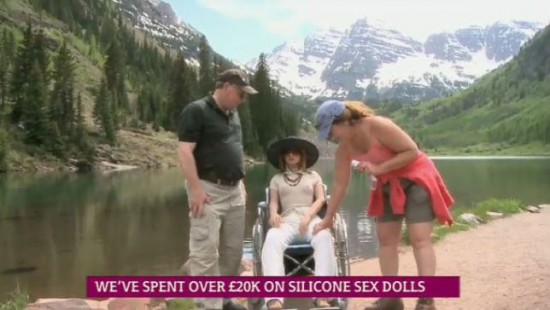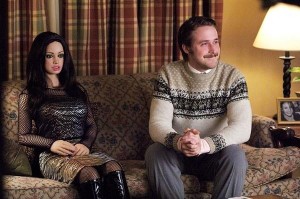 There are a lot of different ways a person can spice up a relationship. You can try role playing, experiment with some bondage, play around with some fun sex toys.. or engage in regular threesomes with a life-sized sex doll that your boyfriend keeps in the basement. 
If that last one threw you for a loop, you're not alone. As we all experienced during the well-done, but relentlessly uncomfortable indie flick Lars and the Real Girl, there is a definite stigma attached to life-size sex dolls. But for Dave Hockey and girlfriend Shawna Bigelow, beneath that flesh-like silicone exterior lies the secret to a happy and sex-filled relationship.. Which is why they've spent over $32,000 on a collection of five of them.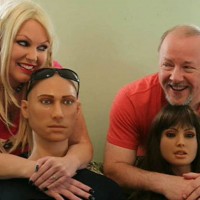 Before Shawna came into his life, Dave worried that he would never find a real life partner to share his sex doll passions. But if online dating has taught us anything, it is that there is truly someone out there for everyone. Shawna not only accepted Dave's unusual sex doll fetish – She took it a step further by actually bringing Dave's main sex doll, the oh-so-famous Bianca from the aforementioned film, out of the basement and into the
bedroom. 
Since this initial move, the couple has regularly enjoyed worry-free threesomes with their menagerie of silicone friends. They claim that this arrangement is actually much safer than a run-of-the-mill, real-person threesome because in this scenario, "there is no emotional entanglement". That being said, Shawna does admit to occasionally feeling jealous of the attention Dave gives to his dolls. But don't worry, she gets over it.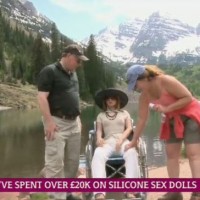 She has even received a sex doll of her own, a 100 lb. male named Terry, who comes with three separate penis attachments.. Which probably helped with the jealousy a little. 
The couple has decided to speak out about their happy little sex family to help combat the stigma surrounding doll-lovers like themselves. In their opinion, having a collection of sex dolls is a lot like having a drawer-full of life-sized sex toys. Or like having an army of Fleshlights with arms and legs and faces…
As strange as it may sound, Dave and Shawna swear that the dolls provide more than great sex – They've truly enhanced their relationship. And in the end, isn't that all that really matters?
Can't get enough SexWithEmily?
Subscribe on iTunes and never miss your bi-weekly Sex With Emily podcast…