Viva La Valentine's Day: A Gift Guide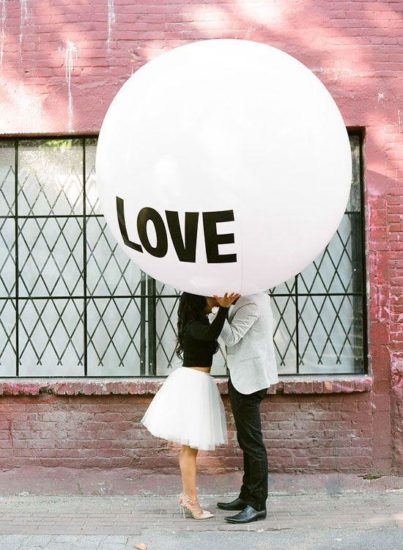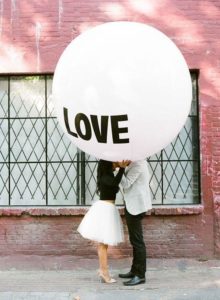 Ah Valentine's Day… the one day a year to be unabashedly and wholeheartedly invested in celebrating amore. Of course, all of us here at Sex with Emily celebrate love and sex all year long, but even we recognize that Valentine's Day is extra special. Or at least… it used to be.
From the chubby cherubs to chocolate hearts, everything about this designated day of love has started to feel a bit bland. V-Day has fought off the title of mere Hallmark Holiday for some time now, but a recent survey from epi24 (creators of Womanizer) found that people, women especially, are less interested in Valentine's Day than ever before. In fact, 41% of respondents said they're dreading the holiday—and those were just the ones in relationships. Yikes!
How is it that a day with such good intentions could be falling so flat? Has the nation lost it's hard-on for romantic love?
Maybe the reason Valentine's Day is losing some of its specialness has nothing to do with our cynical nature—maybe we're just doing it wrong. Sure, 141 million cards is a sweet gesture, but paper goods and flowers aren't going to ignite the passion that this holiday is supposed to represent.
To keep February 14th from becoming passé, we have an obligation to reignite the flame. Let's take V-Day back, by saying out with the old and in with the new! Join us in the romance revolution as we swap out the hackneyed hearts with the most exciting, sometimes vibrating, hottest gifts of love you can give.
Gifts to Give a Lover
Old:
Gift Certificate for a Massage
New:
Very Personal Massage
A massage is a very thoughtful gift to give, but there's nothing personal or sensual about a certificate to Burke Williams. Think of it this way: should you really give your lover the same Valentine's Day gift that you'd give your mom on Mother's Day?
Instead, turn up the volume of this classic present and give them a gift that shows them how much you care: the JO Massage Kit. Intended for couples to use together, this kit contains everything you need to set the stage for a night of sensual seduction, including a tealight candle, a hand-held massager, a How-To guide and JO's All-in-One Massage Glide. The silicone glide is especially perfect for an erotic massage, taking you from a luxurious back rub to a very happy ending.
Old:
A Diamond Ring
New:
A C-Ring
If you like it then you should put a ring on it… that's a fact, and not just because Beyoncé says so. A ring has been a long-standing symbol of love, affection and the promise of a bright future together, but diamond rings can be SO costly. We prefer a much more lighthearted and fun version of a "guilty pleasure" that won't break the bank.
Meet the OptiMALE Vibrating C-Ring from America's favorite adult brand, Doc Johnson. Featuring seven intensity settings, the long-lasting wearable vibrator recharges quickly so you and your love can throw it on and go again and again. He'll love the feeling of the vibrations rocketing up and down his manhood; she'll love the way the C-ring hits her clitoris perfectly during penetration. Forget diamonds—it's safe to say this is piece of "jewelry" will quickly become both yours and your partner's best friend.
Old:
Romantic Getaway
New:
Trip to the G-Spot
Beautiful countrysides and quaint B&Bs are all well and good, but if you want a romantic sojourn that will really take you someplace, I'd set your travel sights on a trip to the exotic G-spot. As anyone who's been there will tell you, it's truly the hottest place in town! And the best way to get there is not by sea or by air, but with the tried and true guidance of Sportsheets' G-Spot Link.
This fun little accessory is fashioned to provide greater ease and accessibility to the G-Spot by improving your positioning. The comfy neoprene ankle cuffs and connecting handle straps are adjustable and versatile, allowing you to control the placement of your legs, not to mention the angle of penetration. The G-Spot link helps you and your partner get into the right position and, once you get there, makes for a more comfortable stay. If you want to put the "lust" in Wanderlust, this gift will take you exactly where you need to go.
Old:
Box of Chocolates
New:
Emily's Unbound Box
Unlike a box of chocolate covered confections, with Emily's Unbound Box, you know exactly what you're going to get—unadulterated passion and orgasmic adventures. Subscribe once and every three months, you'll receive a new box of goodies that Emily has personally selected for you. Instead of nougat and nutty surprises, you can expect each subscription box to be filled with high-end products from We-Vibe, Sportsheets, JimmyJane, System JO and more, all at a special packaged price. They say the only thing better than chocolate is sex, and this is one gift that will bring you better-than-chocolate sex all year long.
Old:
A Champagne Toast by the Fire
New:
Best Sex Ever by the Fire
Actually, this fireside date might be a perfect opportunity to blend old traditions with new positions. You can still toast the Veuve Clicquot in front of a blazing fireplace, but you'll soon be setting the drinks aside to focus on the real delights… each other!
Despite what old movies have taught us about the passionate nature of floor sex, it isn't always the most comfortable spot to get it on. For those of you who don't have access (or interest) in a bear skin rug, break out the Perfect Position Mini Column cushion instead. This cylindrical pillow is the best way to enhance just about any position you want to get into, from doggy-style to missionary, and even woman-on-top. It's durable, washable and is bound to make your lovemaking new and exciting. Cheers to that!
Old:
Fancy Night Out
New:
Fancy Night In
Squeezing into a posh eatery, yelling over the busy bar crowd, or god forbid, trying to get a last-minute reservation on February 14th are all far cries from the intimate night you and your lover crave. Our recommendation: skip the hustle and bustle to stay home and get busy instead. Rather than being stuck with a pre-set three-course meal at your favorite restaurant, you can create your own sex menu, partaking in specially curated before, during and afterplay.
To kick it all off, bring a kinky game into the mix, like the 1,000 Sex Games from Kheper. This card game takes you from foreplay to lovemaking and everywhere in between, with lots of fun twists along the way. Work your way through the game to mind-blowing sex, then take to Postmates for a much-needed meal. Once you're refueled, you'll be more than ready for round two!
Gifts to Give Yourself
For all of you celebrating Singles Awareness Day on February 14th, we have some suggestions to update your day, too. We're replacing the sometimes bad habits of single sex and offering you some fun, empowering alternatives.
Old:
One Night Stand
New:
Better Nightstand
Instead of hooking up with some charmer you met at the bar on February 13, who probably won't give you the amazing orgasm you're hoping for, why not place your evening in the hands of something that will never let you down? Trade in that one night stand for something new for your nightstand and you will have zero regrets come February 15th.
So now to the real question: What toy will bring you the most pleasure? For the ladies, look no further than the Womanizer. Using gentle suction and pulses of air, the Womanizer is the go-to orgasm guarantee you need. And for the fellas, get turbo charged with the brand new Fleshlight Turbo. With three unique points of entry, the Turbo is the most enthralling male masturbator to date…. Bonus: You don't have to feel bad about forgetting to buy it flowers.
Old:
Hooking up with FWB
New:
Be Your Own Best Friend
Instead of a boring old bang session with your on-again, off-again friend with benefits, make it a point to spend time with your real #1… YOU! The benefits of self-exploration are so much better than those your F Buddy could ever provide, so ditch the "hey you up?" hook up and grab a Mystic Wand Rechargeable from Vibratex. This fun device puts a new twist on the classic massage wand, and has quickly become a fave among the SWE staff. We're sure you'll find it infinitely more satisfying than a Netflix and Chill night… But by all means, feel free to put it to use with your FWB on the 15th!
Old:
Playing with Tinder
New:
Playing with Yourself
I know it's tempting to spend the night with your hands and eyes glued to your favorite dating app, but on let's be honest—Even if you did find someone worth getting to know, Mr. Swipe Right probably won't be the one to make your Valentine's night special, so why not put the swiping on pause and find a better way to use those fingers?
The G-Ring from Fun Toys is the type of sex-cessory every girl needs—it's cute, it's small and it gets the job done. Unlike your smartphone, you can take you G-Ring into the tub or shower for bath time fun. And unlike any hookup app you've been on, this toy works just as well for singles as it does for couples. So whether you're alone or not (we know you might still be down for that one night stand or FWB…) this powerful, rechargeable vibrator will make your night extra memorable.
* * *
Maybe instead of Valentine's Day or Singles Awareness Day, we should all just celebrate "Orgasmic Love Day"? Whatever you call it, we have hope for the future of a non-binary, all-inclusive day of pleasure. But we know it starts with changing from the old hearts and roses model and going boldly forth with better, hotter, gifts and activities. Viva la V-Day!
---
Stephanie Salyers is a writer and producer living in Los Angeles. Though she now works mostly in pop-culture and entertainment, she began her career as a sex educator, writing and conducting seminars for thousands of people across the U.S. For Stephanie, writing with the Sex with Emily team gives her the best of both worlds! For more from Stephanie, follow her on Instagram & Twitter…