Water Sex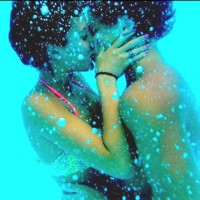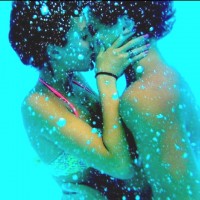 Get wet and have water sex! But let's face it, you are no Little Mermaid. You're probably not skinny dipping in the middle of the night, having steamy sex while waves crash over your head. But you can get head in the shower!
Warm and wet things are good, which is why the shower is the best place to have water sex. The water will (hopefully) drown out your squeals and grunts while his free willy dives inside of you. 
For the best water sex position, bend over while he enters from behind. This position offers stability, since you can anchor your hands on your calves for support. This pose is also great for sex anywhere you don't have a good surface to lean on. So dry off and repeat this position in the backyard. One of the perks of summer is having sex outdoors. It's hot, go outside and get naked!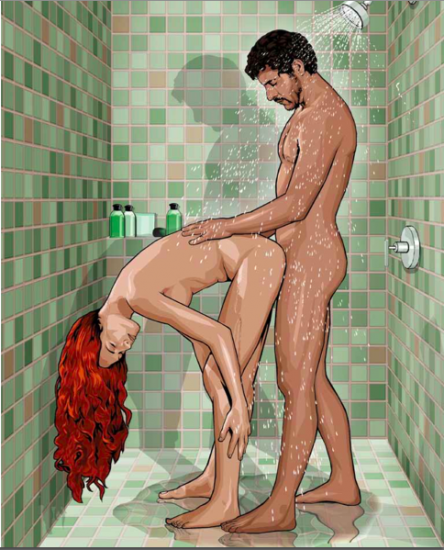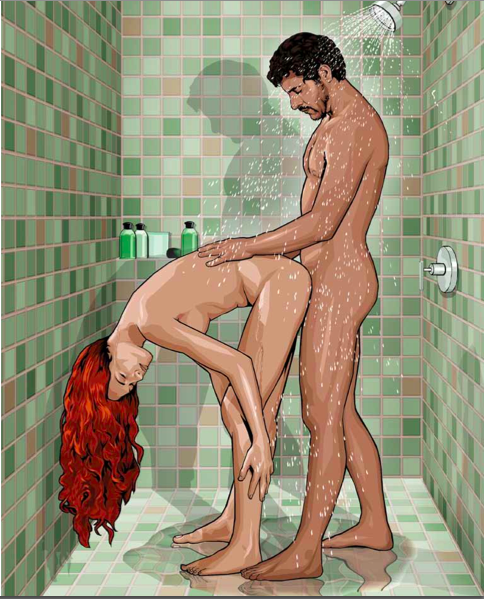 If you are more of a bathtub couple, he can recline in the tub while you crouch above him, grabbing onto the tub's side for extra stability.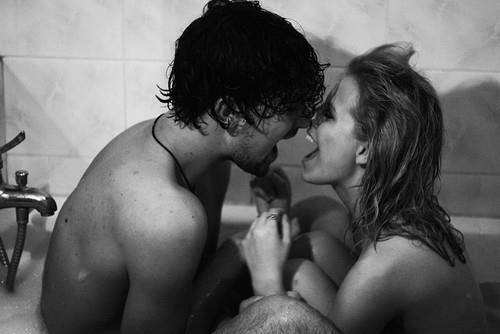 No matter if you're doing in the shower, bath, or in a babbling brook, you are going to want to use lots of lube. Water washes  away all of a woman's natural lubrication, but silicone lube has lasting power.
Also, don't forget foreplay! Boob touching, fondling, and scrubbing down private parts is essential if you want to get wet and wild.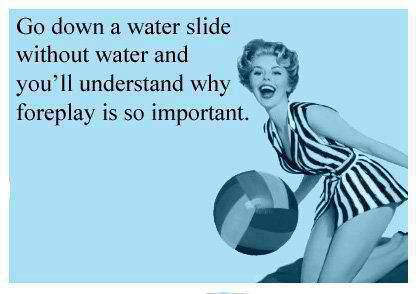 Water Sex-cessories
A sponge, washcloth, or a handheld shower nozzle (I think you know where to spray it) can easily be turned into sex toys. Or get a waterproof vibe like the Ocean Mini Silicone Vibrator. It looks like a wave pointed at your vagina so you know it's going to be good.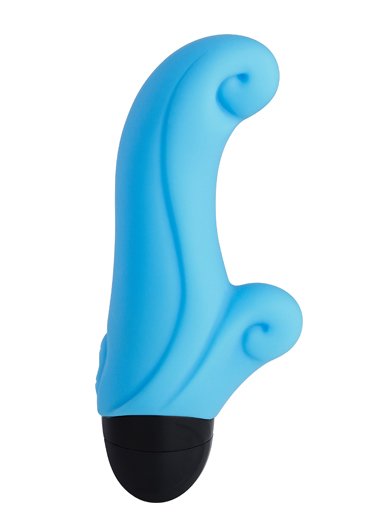 If you're in a jacuzzi don't forget the water jets! If you're partner's slippery fingers aren't cutting it, the jets will get you there.
Rub-a-dub-dub!
Clean your partner. Ladies and gentleman, this is what you're going to do with your smelly boyfriend. Lure him in the shower with the promise of oral sex. Once he gets in there, scrub him down! Then give him oral sex, after he goes down on you of course.
Shave Each Other
Don't like his hairy balls? Want to shave a lightening bolt across your girlfriends pubic mound? Or maybe a happy face, because they get to have sex with you! Get some Crazy Girl Wanna Be Naked  Intimate Shave Creme so you don't get any razor bumps, and shave your partner down.
By the end of the summer, you're going to be happy as this guy. Cowabunga!