Ways Erotica Can Help You Fantasize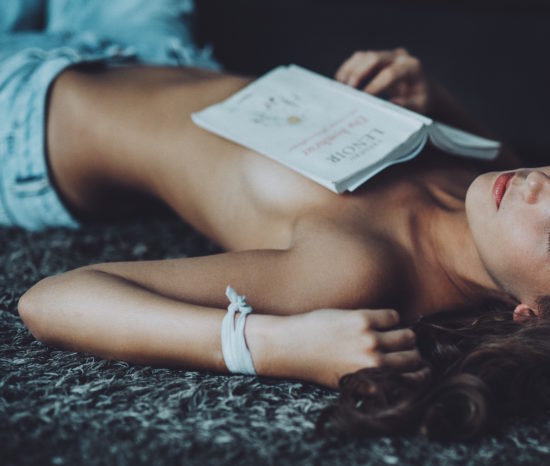 Pumpkins, delicious food and family time is around the corner, meaning a little bit of free time. At Sex With Emily we have some erotic ideas to fill that free time.
This season we want to inspire your imagination with some Orgasmic October Ohh's with a little erotica, how it can help play up your fantasies and benefit you sexual health in heaping loads.  
But what is erotica?
It's not porn and isn't romance, although romance is sometimes included.
Erotica pertains to any art form that deals immersively with subject matter that is erotically stimulating or sexually arousing but is not (arguably) objectifying or pornographic. Today we'll be talking about erotica in it's written form.
Written erotica is defined by the conflict being propelled by sex. Whereas, for example, in romance novels the conflict is driven by the relationship, love, or what have you.
If you think about it, reading in and of itself is such an intimate act. Take us for instance. Here we are, connected by the interweb, alone, without ever having met. Yet, each of us is offering a little bit of ourselves to the other. As a voyeur of this article, you may have entered this private moment, curious about the subject of erotica; yearning to find something in the body of this piece that procures your interest. Just how can erotica elevate your fantasies? Perhaps it was your desire to be enraptured, entertained, educated, or erected.
Regardless the reason, we at Sex With Emily are happy you came.
FANTASY AND THE EROTIC
Fantasy is all about indulging in your deepest desires, visualizing in your mind about someone, or some kind of sexual scenario – which is all apart of having a healthy sex life.
Erotica is structured to attract and stimulate arousal while exemplifying an appreciation of the arts. It's suppose to tantalize you and inspire you in your day to day, maybe it helps you scratch that itch that's been missing from your life. Maybe it inspires you to try new things, or awakens desires or fantasies you never knew you had.
NOT ALL EROTICA IS CREATED EQUAL
There are sub-genres to erotica. Some that will pique your interest and others that likely won't, and that's okay! Use erotica as a tool to stimulate your libido. If you're a little shy, start out with some good romance novels and work your way towards the more erotic stories.
Erotica is supposed to transport you to a world you yearn for sensually. Short erotic stories for men in mind, supernatural erotica, (vampires, aliens, werewolves, ghosts, etc.), BDSM, westerns, thrillers, crime, detective, mystery, erotic fan fiction – anything you want, it probably exists.  
In learning about what erotic styles you like, you get to learn more about yourself.  In theory, you are spending time with yourself in a leisurely way that relaxes you, stimulates your creativity, and treats yourself to orgasmic pleasures. Exercising your fantasies isn't all about sexy times either. In a 2009 study, they found that those that fantasized regularly yielded better results during analytical testing. Which rings true since, the part of the brain responsible for fantasy is involved in local processing. So when you fantasize you're also exercising your brain to imagine solutions. Oh man, those STEM classes just got a whole lot easier. 
EROTIC FANTASY AND ELEVATING YOUR ORGASM
Think about it – your brain is your largest sex organ. It's where arousal and desire start first. Erotica can inform and inspire you to fantasize, which targets your arousal levels. When you take the time to find something you like and use the erotica to give you a jumpstart, the imagination of your sexual landscape becomes endless.
Erotica stimulates your libido, helps you keep sex top of mind, and gets your fantasies moving. So if you've never thought about what turns you on, it can kind of be the blueprints to your sexual imagination.
The more you know about what turns you on, the more more fuel you have for arousal, and the more likely you'll be able to push yourself to the brink of orgasm.
WHAT HAPPENS IN YO BRAIN DURING FANTASY
In a study in 2003 scientists scanned the brains of hypoactive sexual males (possessing a super low sex drive). They found a relationship between the orbitofrontal cortex and fantasies. This location in the brain is involved in processing emotions; potentially linking why many people find emotionally/romantically-filled fantasies titillating. This part of the brain essentially is responsible for emoting and illustrating things which are the main tenets behind fantasy.
Interestingly enough, despite the perception of sexuality for penis, vulva, and inbetweeners being vastly different – when it comes to fantasies, there's actually a lot of crossover in what we're fantasizing about.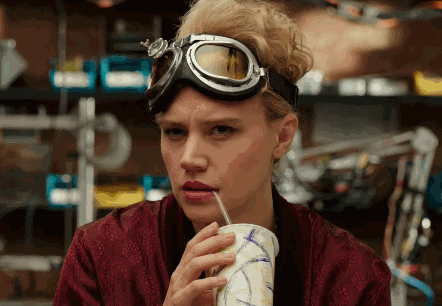 SEX IS TOP OF MIND
Remember, thinking about something and acting on something are worlds apart. This is especially true if you become self-conscious about your fantasies. The fabulous thing about fantasies is that it's all in your head; you can wish up anything you'd like. Plus, if sex is new to you or you're shy about it, erotica can be a safe place to start. Fantasizing and the erotic should be a positive experience for everyone. If you don't like something you can un-think it! All the power lies within you.
EROTIC BENEFITS
Ultimately, erotica helps one fantasize in many ways. By fantasizing your sexual desires, you're practicing a play by play – which can help build confidence before venturing into something sexually new with a partner. Plus, it takes the pressure off the outcome – you can just have fun with it! Not to mention that fantasies, inspired by erotica or otherwise, can aid during sex if your mind starts to wander elsewhere (like bills, your appearance, etc.), and helps you refocus on your pleasure at hand.
If you have trouble with fantasy, that's where erotica can help. Explore bookshops, the web, magazines, podcasts, or even art museums for some inspirational material. Once you've found your material, it's the perfect time to add some Foria Awaken into the mix. This little guy helps if you have problems with arousal as well. Just spray a couple pumps onto your genitalia and let it settle in as you're going to town on your erotic novel. It'll be hard not to touch yourself, but give it at least ten minutes before you do. Oh, and having a Magic Wand handy definitely helps. Just saying.
If you're at a loss for what turns you on, here are some common fantasies for inspiration and a starting point for some hot material.
WANNA GET LIT? HERE ARE SOME STARTERS WE RECOMMEND:
The Reclaiming of Sleeping Beauty by Anne Rice
The Siren by Tiffany Reisz
Outlander by Diana Gabaldon
Call Me By Your Name by Andre Aciman
The Professional by Kresley Cole
Delta of Venu by Anais Nin
Story of O by Anna Desclos
Too Taboo by Morgaine Cameron
Woman on Top by Dane Luxembre
Girls Who Bite: Lesbian Vampire Erotica