We've Got the Power(House Sex Toys)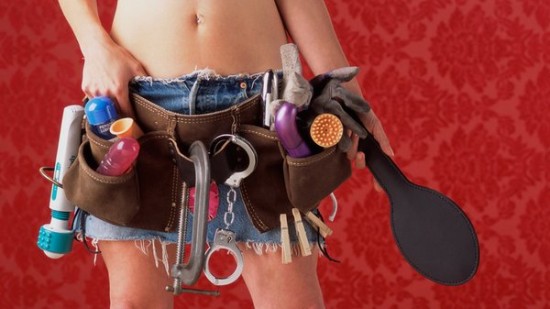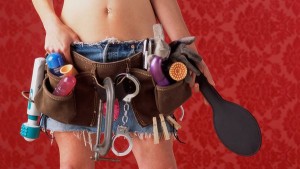 It's no secret that vibration is a clit's best friend. The rapid, unrelenting, movement to-and-fro…The brisk, continuous oscillation… The unmatched moment of a tremor-triggered orgasm. It's the foundation of a harmonious masturbatory bond between a woman and her sex toys. But just like the rest of our bodies, every clitoris is unique in it's appearance, demeanor, and it's taste for being tickled. Some clits like a gentle tap to get them going and some need a raucous rumble to rev their engines.
Personally, my little love button needs quite the powerful pulsation to reach orgasm. I started masturbating at a young age and have only quickened my pace since those early days. So naturally, it follows that I would need a higher level of stimulation to quell my masturbatory thirst. So for all you strong-vibe lovin' gals out there that are like me, here are 4 powerhouse vibrators that are sure to buzz you to clitoral bliss:

The Magic Wand Original – The Quintessential Clit Quencher
The Magic Wand Original is a mainstay in the conversation about heavy-hitting vibrators—and for good reason. Since it's inception in the 1960's, it's been an indomitable leader amongst clitoral vibrators and it's popularity only continues to rise. It's power and dynamism have afforded it to break barriers few sex toys have managed to break; it has established an undeniable presence in pop culture and our society's collective consciousness around sex and masturbation.
The industrial strength motor comes with three settings. There's a low speed of 5,000 vibrations per minute(83Hz), a high setting of 6,000 vibrations per minute (100Hz) and—unfortunately—an off setting. Weighing in at 1.2 pounds and mains-powered, this sturdy workhorse is in no means a lightweight, but there is no doubt of its brute force and ability to effectively bring women to orgasm over and over again. To call it a powerhouse is an understatement. Think of it more as a power-mansion.
The We-Vibe Tango – Small, But Mighty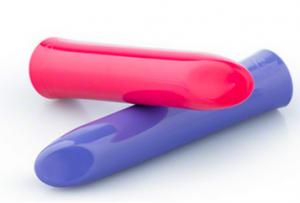 Are you looking for a more discreet and travel-friendly masturbatory aid, but don't want to sacrifice the power of a larger toy? Well, at the size and shape of a tube of lipstick, the We-Vibe Tango can fit just about anywhere, and stimulate you in the stealthiest of ways.
It's has an angled tip for precision stimulation, USB rechargeable, and comes with 8 vibration modes. But let's not forget about the punch this little devil packs. It is, in my humble opinion, the most powerful mini-vibe out there. The vibrations that come out of this little 3.5 inch package are shocking to say the least. And not only is it small and powerful, but the Tango is also whisper quiet and 100% waterproof, making it perfect for travel play, shower play, or playing with your boyfriend asleep next to you in bed. Fun for everyone!
The Womanizer – The Toy That Sucks (Literally)
If you're like me and have a high tolerance for vibration around your genital area, there may come times when you need to take a break from your regular self-love routine to rebuild sensitivity, and let's be honest, morale. The Womanizer is the perfect toy for this task because it does something to your little love button that no other toy has done thus far. It INDIRECTLY stimulates your clitoris with their revolutionary Pleasure Air Technology. Not sure what this means? The Womanizer doesn't actually touch your clitoris. You position it's silicone head around your clit and it sucks it. It simulates the coveted sensation of suction during oral sex without the hassle of nailing down a partner to do it.
It might not seem like this different, gentle style of stimulation should be categorized as powerful, but au contraire! The pinpoint precision and effective Pleasure Air Technology target the clitoris and all of its most sensitive spots. In focus groups, women even reported reaching orgasm within 60 seconds. Power: unquestionable.
The Sybian – A Real Rockin' Ride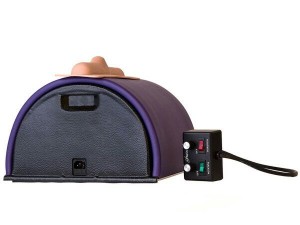 The Sybian stands alone in this list and any other because it's the only toy that can double as furniture. This saddle-like behemoth of a vibrator is fully mountable and rideable, coming in at a grand total of 22 pleasure-packed pounds. It houses 2 powerful motors, one for vibration and one for rotation, each controlled by a handheld control board. It can be used for penetrative OR external play and is great for couples because, let's be real, it's pretty hot to watch in action. The vibrations reach a maximum of 6,500 rpm and it can rotate at up to 120 rpm.
With all its novelty, versatility, and horsepower to match, the Sybian is a machine not for the faint of heart or shy of pleasure.