What to do When/If You Get Dumped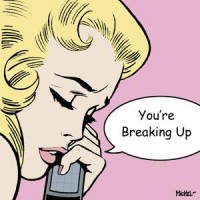 Some advice I gave in The Daily about what to do if or when you get dumped. Hey, it happens.
1. Create a Support System. Feelings of loneliness and isolation after a relationship ends are common. It's crucial to create a support system of friends and loved ones whom you trust so you can turn to them when you're still reeling after the breakup….