What to Wear On A First Date (I'm Looking At You, Guys)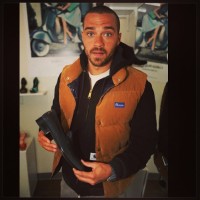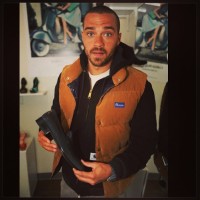 You might not be able to control whether your date is a psychopath or not, but you can control what to wear on first a date.
First dates can be awkward. The sweaty palms, uncomfortable silences, and chapped lip kiss at the end *cringe*. Instead of reaching for the tequila bottle, feel confident and ready for your date by dressing the part. You want your outfit to say, "Hello, I'm suave but sensitive, and I have the ferocity of Christian Grey in the bedroom." Here's how to master that look:
1. Groom
Have a friend give you an honest opinion on your beard. Does it summon up thoughts of a sexy lumberjack, or terrifying images of Charles Manson?
It's a first date. Don't get too presumptuous about getting some, but you might want to do something about your balls. I know, you love and cherish your balls, but she might not share the same sentiment. Keep the boys fresh with my new DownUnder Comfort. (Also, please don't wear tighty whities. You know, the ones where your mom wrote your name in Sharpie.)
Take a shower, comb your hair, clean under your fingernails, and please cut your fingernails if they are long and creepy.
What to wear on a first date
2. I will forgive your Coors Light Graphic Tee, your jeans that make your butt look nonexistent, and your gelled Backstreet Boy hair, but I cannot forgive your gross trainers. Lace up in some sexy shoes, guys.
Loafers or lace-ups, simple sneakers, or boat shoes are good choices.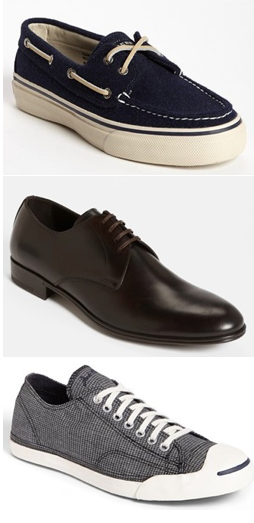 From top to bottom: ʻBahama' Wool Boat Shoe from Nordstrom, Sperry Top-Sider ʻJack Purcell LP' Sneaker, Converse ʻNapoli' Plain Toe Derby. All purchased at Nordstrom.
3. Wear clothes that fit you! Suits are not necessary, unless you have plans to go to a theatre or opera. A nice button-up, a great jacket, or even a sweater is perfect. Strongly resist the urge to wear a tank. Leave the top button open on your shirt if you want her to see your lushes chest hair peaking through.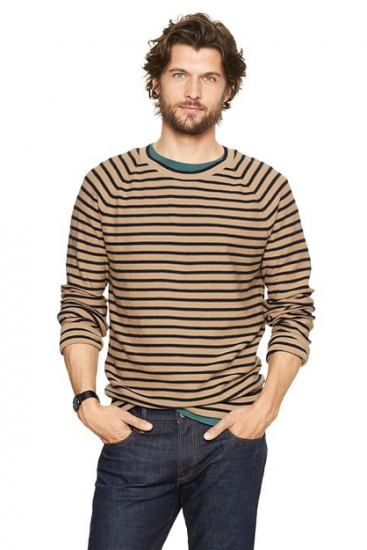 Reversed Stripe Pullover Sweater from Gap. (This man is allowed to keep his beard.)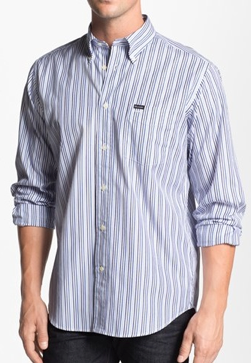 The faceless man is wearing Classique Fit Sport Shirt- Facconable from Nordstrom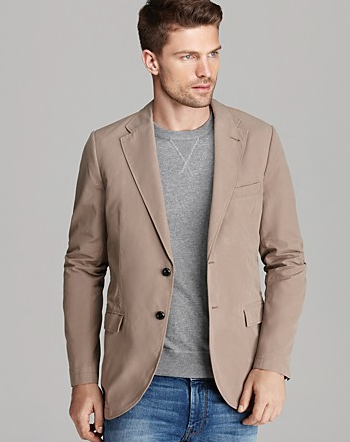 Boss Orange Benne Sport Coat Bloomingdales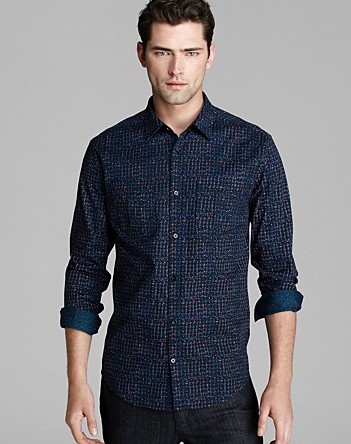 Elie Tahari Steve Print Sport Shirt from Bloomingdales
4. Last but not least, women like to see a little bling. Don't be shy in showing off your watches! (But please god, do not tell us how much your watch cost. We don't have time for that sh*t.)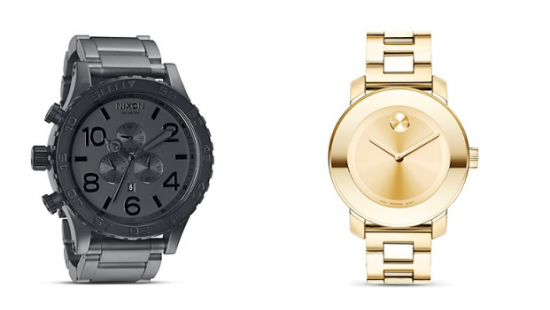 From left to right: The 51-30 Chrono Watch- Nixon from Nordstrom and BOLD Medium Yellow Gold Plated Stainless Steel Watch- Movado from Bloomingdales.
Now that I've thoroughly scared you about your dating prospects and what you should wear on a first date, get out there and have some fun!
(Celebrity Stylist Ali Levine selected the clothing, shoes, and watches to wear on a first date. Check her out at www.alilevinedesign.com, Facebook, Twitter, and Pinterest.)