Where Do You Pack Your Heat?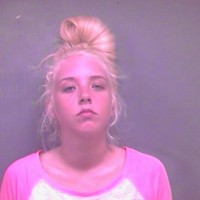 A young Tennessee woman named Dallas Archer, 19, was getting booked for driving with a suspended license, then right after the police found a gun in her vagina. Yes, her vagina. The Daily News reports that the gun was found when an officer noticed an "unknown object" in Archer's groin. Two female officers then took her into the bathroom and then found a 4-inch North American Arms 22LR revolver in the young woman's vagina.
Turns out the gun was stolen from a man named John Souther. Did we mention it was loaded? We here at Sex With Emily want to know, is the thrill of a rabbit just not enough anymore? Don't worry, we're already putting together a care package to help this woman get her vagina back on track.
Enter GVEMILY20 at checkout for 20% off at Good Vibrations!