Are Sex Toys Your Wingmen or Your Competition?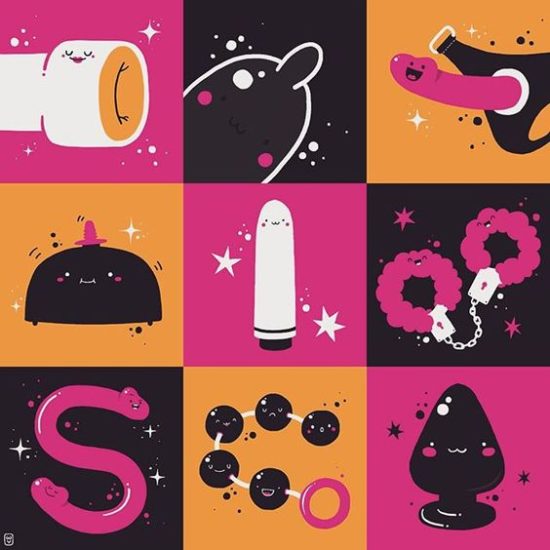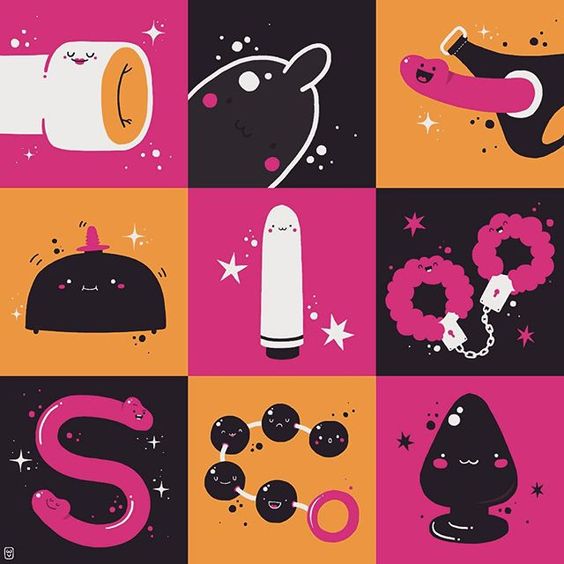 Sex toys and tools are becoming more popular and mainstream every day, and I couldn't be more thrilled about it.
However, there are still a lot of folks who feel a little threatened by the addition of sex toys to their sex lives.
Which begs the question, are sex toys your best wingmen or your greatest competition?
Today we find out!
The Role Of Sex Toys
Let me settle this once and for all, sex toys and tools are NOT your competition. They are fantastic tools for increasing pleasure and can even boost emotional intimacy. I encourage my clients to think of sex toys as fantastic wingmen that can help everyone have the best time possible.
I like to use an amusement park as a metaphor for sex. So, please humor me, and imagine for a moment that sex is an amusement park. Are you imagining it?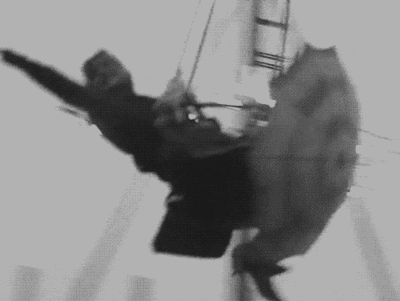 Okay so you're going to have a great time at the amusement park, it will be wonderful by itself. But imagine having a nice cool bottle of water with you, to sip on as you get hot throughout the day. Such is the joy of lube. Now imagine you are biting into a delicious funnel cake. That's how a vibrator feels on your erogenous zones.
You'll have fun at the park either way, so why not add a few things to make it even more wonderful?
Pre-Game Wingmen:
Sex toys and tools aren't just for while you're in the heat of the moment either. You can use these added ingredients to build sexual tension and lower stress levels.
Both elements can really enrich your sexual experience when you do get down to the act. Here are my fave pre-fame wingmen…
Getting In The Mood
Awaken Arousal Oil by Foria is changing the pre-sex game. It's the world's first intimate massage oil made with broad-spectrum CBD and synergistic botanical & aromatic oils. This CBD rich product is THC free, so it has no psychoactive properties, and it's legal across the US, and all around the world.
This oil is formulated specifically for vulvas, and enhances pleasurable sensations while decreasing tension, discomfort, and dryness. Use Awaken as a pre-game sexual wingman by mindfully massaging it into a vulva at least 15-30 minutes before you plan to get frisky. The sensation-enhancement begins building after applying and massaging it in.
Because this product is oil-based, be sure to avoid all latex products during use, including latex condoms. All other wingmen used need to be compatible with oil-based products. So grab a pack of latex-free condoms and double-check your other toys are safe with oil. Always be lube smart!
Building Tension
Building sexual tension before you get to the bedroom is a wonderful way to increase arousal and physical sensations. You can certainly use flirting and sexting as great tools for this, but there are sexual wingmen toys to help you too.
My favorite is the Moxie by WeVibe, because it clips into your own underwear so you can feel as comfortable and sexy as possible. The most fun part is it's completely hands-free and can be controlled by your partner from anywhere in the world!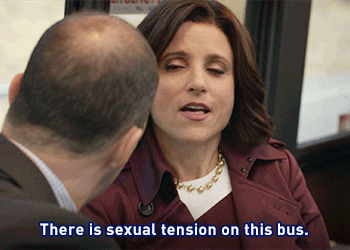 Have your lover pop a Moxie in their panties, sync up to the app and drive them wild while they writhe in anticipation of your physical presence later. This toy can go to work on your lover while you go to work…at work. Check out this erotica for more hot tips on how to use the Moxie with your boo.
Wingmen Toys in Action:
Okay so now the sexual tension is simmering, everyone is feeling relaxed and ready, the clothes are flying off, and bodies are getting covered in kisses. Your sex life is great already, which is fantastic.
However, your fingers don't vibrate and your tongue and/or jaw are going to eventually get tired. Bringing in toys during the act of sex means double (or quadruple) the pleasure for everyone.
Pleasure For All
I cannot possibly write this article without including the Magic Wand! This has been a staple sex toy for over 50 years. My favorite Magic Wand model for wingman sex is the Plus, because it has all the power of the Original model (and then some), plus the high-end features of the rechargeable; like four mind-blowing intensities.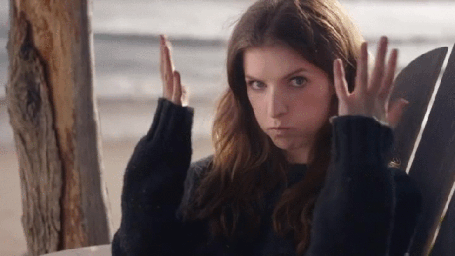 I love this wingman because it works for any genitals, and even all over the body to hit different erogenous zones. This is a champion wingman to bring even more pleasure during sex to everyone with a body.
Pleasure Mapping
The Zumio is a wingman newcomer, and is a very different pleasure tool than you've ever seen before. It has a small, round tip that rotates quickly in tiny circles. So, it's the perfect wingman to help you learn about your specific pleasure parts and patterns.
The reason I love this toy as a wingman is that it helps you explore all your erogenous zones and pinpoint exactly what you like and where. This is particularly fantastic when you're in a new sexual partnership, but it's honestly amazing for anyone who wants to learn more about their own pleasure or their partner's pleasure.
Hands-Free Fun
Now once you get really hot and heavy, you might want to go hands-free with your wingmen toys. This helps you stay completely in the moment, and gives your hands more time to roam.
The Unite by WeVibe is the perfect wearable toy for direct genital stimulation during sex. It fits inside the vaginal canal, and provides powerful clitoral vibrations. Its slim design means that any type of penetrative sex can happen comfortably for both people while wearing it.
If you'd prefer less direct vibrations, a vibrating cock ring is a perfect wingman for you. Simply slide it on, turn it on, and enjoy the vibes anytime you get your clit close enough. This is the perfect wingman to use during cowgirl moves so you can grind into it just how you like.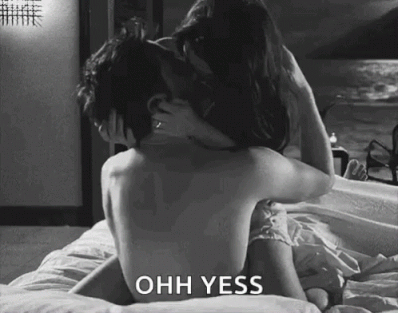 Grab this wingman today for under $20, or treat yourself to the Pivot by WeVibe for $109 and enjoy the 10 vibration settings and waterproof features.
Backdoor Explorations
Anal play is an incredible way to bring so much more pleasure into your sex life, regardless of gender. Now, you only have so many hands and fingers, so it only makes sense to grab a wingman to help you out here.
For people with prostates, the Vector by WeVibe has you covered. It's a wearable toy that provides gentle pressure and rumbling vibrations to target both the prostate and the perineum for hands-free fun.
Don't worry vulva-owners, you're not left out just because you don't have a prostate. The Snug Plug from B-Vibe is a fantastic range of comfortable plugs that are weighted to give you an added feeling of sensual fullness. They have three different sizes to choose from, so you can pick the perfect one for you.
Wearing a butt plug is also a fantastic way to warm up before anal sex too!
Getting Kinky: Bondage tape and blindfold
Would it really be an article written by yours truly if I didn't mention BDSM? There are some fantastic sex toys wingmen for the kink curious folk out there. My fave two wingmen to recommend are both easy to use and don't need a lot of experience or training.
Intrigued by bondage? Grab a roll of bondage tape for just $10 and get yourself or your lover into some…compromising positions. Just brush up on a few safety basics first and you're ready to go, with no need to learn any complicated knots. I do recommend having some safety scissors handy, just in case anyone gets nervous while restricted.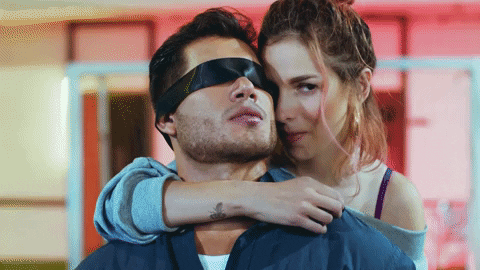 The quickest and easiest wingman to help bring a little kinky fun into your sex life is a blindfold. For just $12 you can add so much fun and frisky energy into the bedroom. Try combining this toy with sensory play like dripping ice cubes or feeding your partner fresh fruits while you go down on them. Delicious.
One Sexual Wingman to Rule Them All
If I had to pick just one sexual wingman to recommend, it would HAVE to be lube. It's easy to use, relatively cheap to purchase, increases pleasure, and decreased discomfort.
Regardless of how wet a vagina is, any sex session longer than 10-15 minutes can create chafing. Lube is the solution! It also makes genital massage a luxurious delight, and facilitates back door fun.
Make sure you're always using the right lube for the job. I love pjur because it feels incredible and they have a lube for every purpose. So, grab a bottle of lube and have some fun tonight with the help of your new wingman!
---
Isabella Frappier is an Australian ex-pat living in LA, who swapped gumtrees for palm trees. She's a writer and a holistic Sexuality Doula, who specializes in body literacy, sexual sovereignty, and BDSM.
She is also a host on the popular new Sex Magic Podcast. When she's not busy championing her sex positive agenda, she—oh wait—she's always busy doing that. Follow her adventures on Instagram.