Women in Porn: Shattering Myths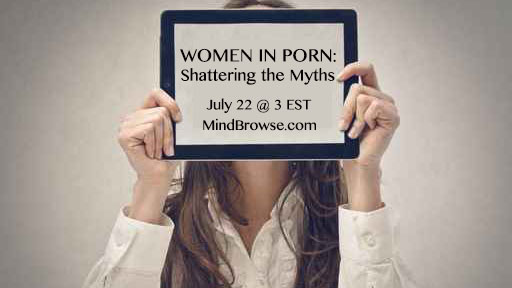 Sssh.com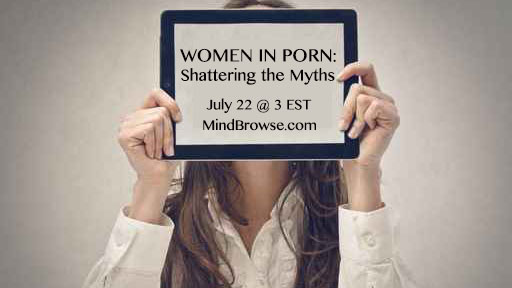 , the web's premier porn-for-women site, recently announced an event called Women in Porn: Shattering the Myths, an interactive panel discussion that pits prominent women working in the adult entertainment industry against some of porn's harshest critics to debate the nature of the industry and women's changing role in it.
"Porn has reached a point where it's just part of the broader cultural landscape now, so this isn't just a discussion to be had by the industry and its critics. We're giving porn's fans and detractors a voice in the discussion too, via Twitter" states Angie Rowntree, founder of Sssh.com and organizer of Women in Porn: Shattering the Myths.
Scheduled for July 22 at 3pm Eastern time, the live video broadcast event will be available to viewers free of charge on Mind Browse. The event promises to be both in-depth and dynamic. Panelists will be prepared to discuss a predetermined set of topics, plus the event will also be live tweeted and monitored at @ssshforwomen under the hashtag #WomenInPorn. Viewers may interact during the event and pose their own questions and points, which may then be discussed by the panelists.  To participate, ask your question and then add #womeninporn to your tweet.
"When critics of porn take aim at the adult industry, one of their main arguments is that the industry is inherently misogynistic, and that the women who work and perform in the industry are basically broken people, poor souls who have been manipulated into working in porn," said Rowntree. 'To women like me, who work in this industry absolutely by choice and are passionate about what we do for a living, that's an extremely insulting and demeaning claim. This event gives some of the industry's strongest women a chance to look their critics straight in the eye and prove to them that they're wrong in making that assertion."
Discussion panelists will come from a wide variety of backgrounds and perspectives. They include a top adult content producer, an experienced performer, the operator of a true user-generated content site and a staunch anti-pornography activist.
"This is going to be a truly open discussion, one in which we face the criticisms directed at our industry head-on," Rowntree said. "We may disagree with our critics, but we respect their opinions, and we see value in answering them point by point in a setting like this, rather than just dismissing them as prudes or moral crusaders."
Can't get enough SexWithEmily?
Subscribe on iTunes and never miss your bi-weekly Sex Ed…