The XXX Effect: Sexual Enhancement Goes Vapor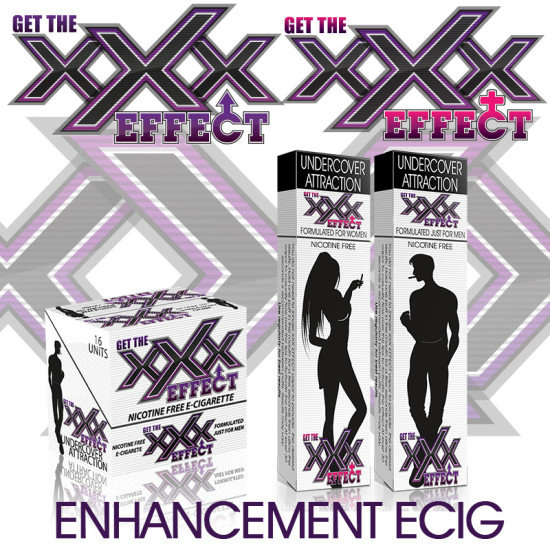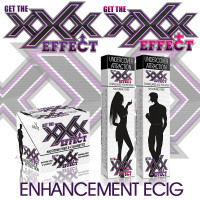 Let's admit it: no matter how great your sex drive is, there is always room for a little boost. Just when you thought that you
would be stuck popping horny goat weed forever, science pops up with a new enjoyable way to bump up your libido. XXX Vapor, a company specializing in vaporizer products and accessories, and targeted toward the adult entertainment market, has recently announced the launch or
a new product that does just that!
The "XXX Effect" is the world's first sexual performance enhancer in an electronic cigarette, providing a way for vapers and non-vapers a
like to get that sexual stimulation. Their unique formula is based off of research conducted by Brown University, which focuses on the science behind natural attraction and blood flow stimulation. These sexual enhancement eCigarettes come in two distinct formulas: one specially designed for men and one for women. 
So what makes this product better than existing sexual enhancement pills and lotions? Why buy a libido-boosting electronic cigarette, when you can find horny goat weed pills at any 7Eleven counter in America? Besides the added benefit of avoiding awkward transactions with cashiers, and knowing looks from everyone in line behind you, the compact "XXX" vaporizer provides a convenient and discreet way to get that bump in your sex drive. Lotions are awkward and make a huge mess. The "XXX Effect" does not have this issue: it can be used anytime and anywhere, whenever you feel the urge. As an added bonus, and unlike other sexual enhancement products, it can be used as much as you like! In fact, the packaging suggests using the eCigarette frequently to get its best effects. 
Completely nicotine-free and made from all natural ingredients, the "XXX Effect" comes in several delicious flavors and can be purchased on the XXX Vapor website for $10.95 each. 
So yeah, maybe you'll smoke after sex, but with this awesome addition to sexual enhancement market, you're definitely going to want to smoke before!
Can't get enough SexWithEmily?
Subscribe on iTunes and never miss your bi-weekly Sex Ed…