This Year, In Sex Toys: Our Top Picks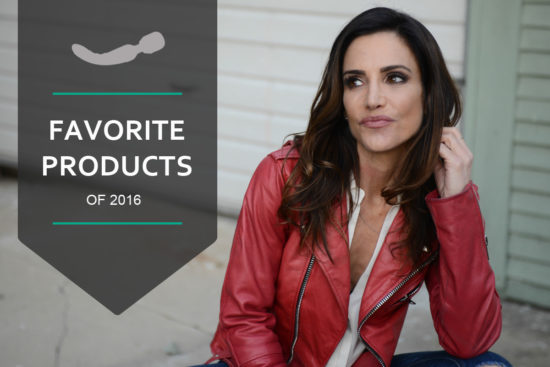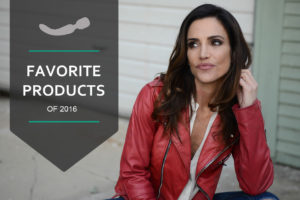 Now that we're right on the cusp of the New Year, with it's infinite possibilities for redemption, I know some of you are itching to hit the reset button and leave the past year in the dust. Sure there may be parts of 2016 that we'd all like to forget, but why not take a moment to focus on some of the good stuff… Like sex toys! After all, when you're in the business of pleasure, there's always some new toy or sensual product to celebrate…
If I've said it once, I've said it a million times: When it comes to sex, there is ALWAYS room for improvement. Clearly, SOMEONE has been listening, because the majority of my favorite sex products this year are all about making things better between the sheets. Some represent advances in technology, some address issues of sexual health and wellness, and some are just plain fun. But no matter what we drink to forget when the clock strikes 12, these are the parts of 2016 I want to remember – and so should you.
UVee
Normally when you hear me talking about a multi-functional product, I'm referring to a vibrator that offers an array of magical sensations. But UVee is different – than ANYTHING. UVee is the first and ONLY product that will store, charge, and SANITIZE sex toys. I could go on about how it works, or you could watch this video where I explain it all! What puts UVee on my top list for 2016 is the fact that it solves my three biggest issues with toys – cleaning, charging and storage. Whether you own one or two or thirty seven toys, Uvee is the coolest thing, since well, Uvee.
Mystic Wand Rechargeable
Back in July I ran into my close friend at the big adult novelty show. Before I could even say hello, she said I needed to see the new Mystic Wand Rechargeable from Vibratex. This friend is THE authority on what's hot in the world of sex toys, so I made a beeline for the Vibratex booth and discovered she was totally right! The all-new Mystic Rechargeable is a mid-size, multi-function wand massager with a curved handle that helps you hit all the right spots and velvety smooth feel. Check out the video we shot at the show to see more. The Mystic Rechargeable has quickly become a staff favorite, too, and it EASILY earns a spot on my list for 2016.
Intensity by Pour Moi
Don't you love the gifts that keep on giving? Well, the Intensity by Pour Moi is just that. If you know me, you know that Kegel exercises are my "thing". It started with my app Kegel Camp, a few years ago, but, not even my app can do what the Intensity does. While I may have technically fallen in love with this product in 2015, now that I've been using it RELIGIOUSLY for over a year, I felt it was only fitting to place it as a top pick for 2016. Instead of jumping into a big explanation here, I'll just let you check out this video to learn everything you need to know. In a nutshell, the Intensity does your Kegel exercises FOR YOU and delivers a killer orgasm as a little reward! Watch the video. Pick up an Intensity. Change your life. Boom!
Doc Johnson Tryst
I feel like I'm pretty hard surprise when it comes to sex toys—let's face it, I've seen (and tried) more than I can count. But, when Doc Johnson sent me a Tryst to check out, I was stumped. Do you wear it this way? Do you stick it here? Do you hold it? Yes, yes, yes and a few more yes's, in fact. This thing is so versatile, I had the entire team test it out just so we could compare notes—check out this blog to read all about it! For its multi-functional awesomeness and amazing quality, Tryst makes the list (hey, that rhymes!).
Perfect Fit Bull Bag
Guys—do you know what doesn't get enough attention? Your balls. I'm just gonna say it—they are an oft-neglected dynamic duo that deserve some love once in awhile. Don't feel bad—adult toy companies have kind of ignored them as well, until now. The Bull Bag from Perfect Fit stretches over the scrotum to stimulate and add weight, swing and extra sensation during intercourse or masturbation. With so many toys for the ladies on this list, I'm thrilled to include something revolutionary for you guys. And YOUR guys. I mean your balls, in case that wasn't clear…
Quickshot by Fleshlight
Okay so this is one more sex toy for the guys… or is it? The Quickshot by Fleshlight—or, as Producer Madison calls it, the "hand job helper"—was one of my big faves this year. It's an open-ended stroker that features Fleshlight's realistic material and texture, but in a more compact and easy to handle form. And the great thing about the Quickshot is that it's so damn versatile. We even wrote a great blog about how it can help facilitate KILLER blowjobs. So, while it's awesome for guys to use on their own, the Quickshot is also a great product for the ladies to keep "handy."
We-Vibe Sync
We-Vibe did it again this year: They took one of my all time favorite sex toys and made it even better. The Sync follows in the footsteps of the Original We-Vibe in that it can be worn during intercourse, allowing the man and woman to feel the stimulating vibrations. The latest version takes it up a few notches – literally. This new Sync features an adjustable bend that can lock into place for the PERFECT fit, so you know it won't go anywhere, no matter how wild you're getting in bed. Plus, it can be controlled by the We-Connect App for long distance play, can be synced up with your favorite sexy-time tunes (see what we did there?) and SO much more. If you want to get more familiar with the Sync, we discuss the new toy in depth in this podcast.
Fiera
You know my favorite rhyming phrase, "Communication is Lubrication"? I've got a new one for 2016 – Innovation is Stimulation! The Fiera isn't a sex toy, but a new personal care device that I've been using for about six months now. It was designed by a team of OB/GYNs and experts to help women with decreased libido caused by any number of conditions. Recently, we had Dr. Leah Millheiser on the podcast to discuss Fiera's development and effectiveness. It is literally an innovation that creates stimulation. Fiera makes my 2016 list for many reasons, but primarily to acknowledge the way it helps women WANT sex again.
G-Spot Link (Sportsheets)
With a name like G-Spot Link, you may be picturing a subtly contoured vibrator designed to hit that elusive magic button – but you'd be mistaken. The G-Spot Link is actually a sexual positioning aid designed my good friends at Sportsheets. You use it to get into the perfect angle during intercourse. The result is penetration that REALLY hits the spot. Trust me, even after years of yoga, nothing has allowed me to get into a better position than the G-Spot Link – and for that reason alone, it makes the list. Oh, and the fact that if you haven't found your G-spot yet, this is pretty much marks the spot.
***
They say you find love where you least expect it. Well, I fell in love with all these products over the last twelve months. And though we're all probably looking forward to seeing a calendar without the number 2016 on it, I hope that you found some favorites of your own to help remember the sexier parts of this year.