Your Full Moon February Sex-o-scope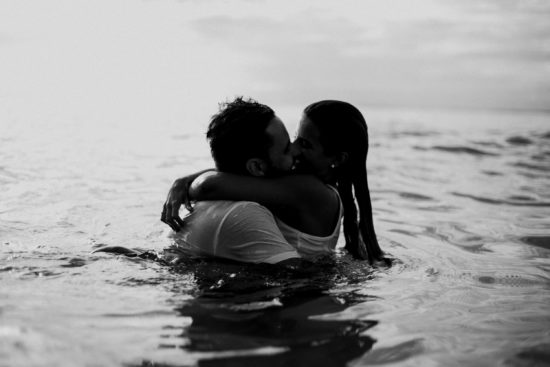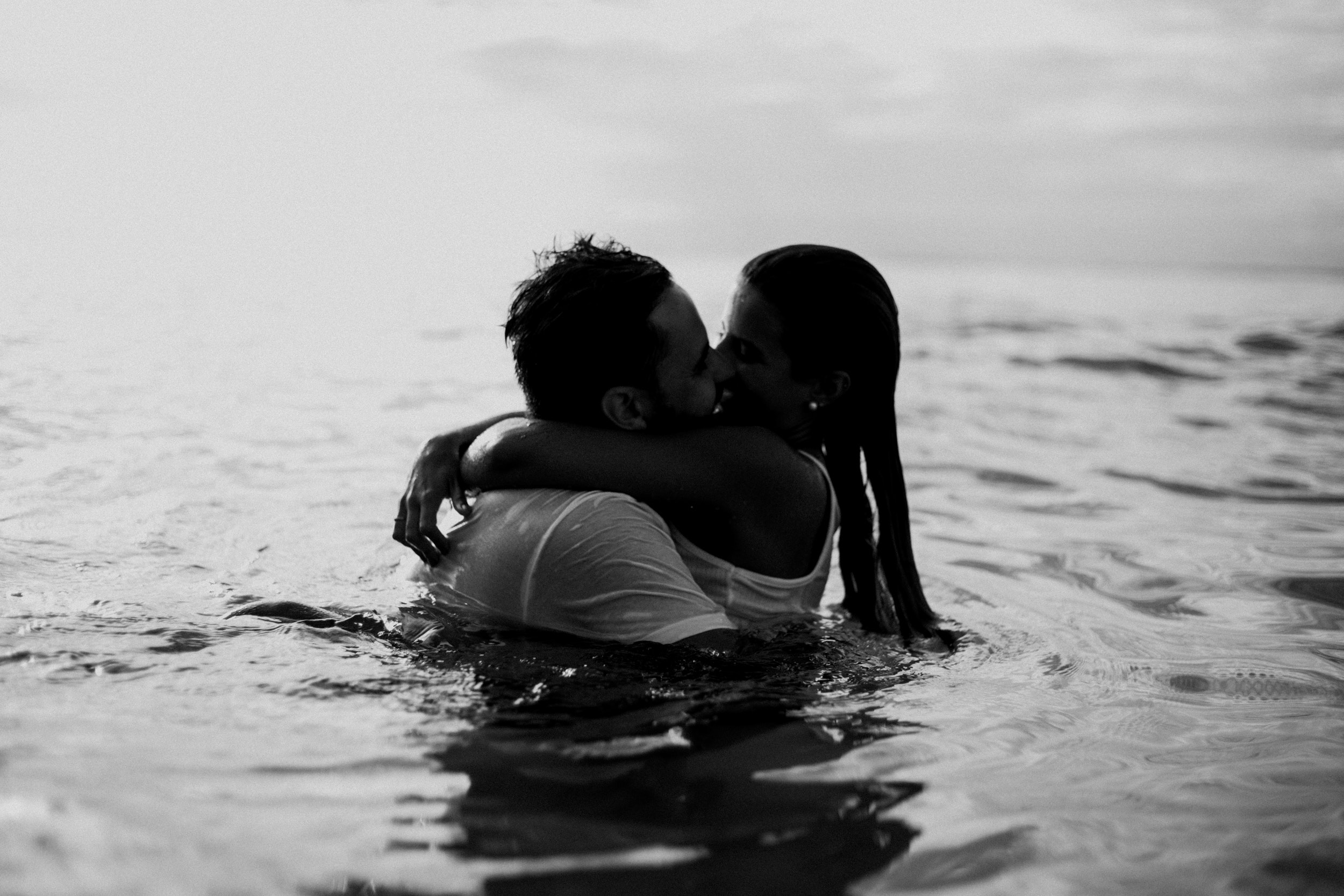 Just in time for Valentine's Day, my February Sex-o-Scope is here. Harness the energy of the full moon to bring more pleasure and positivity into your life this month. This Full Moon will be in Virgo, which relates to our sense of clarity and order, bringing some much needed stable grounded energy.
Everyone will be feeling the urge to bring more order and organization into their lives, and it's not just all the Marie Kondo you've been watching. We want to bring this perspective to our emotions, and this can be achieved through therapy, coaching, meditation, journaling, and reflective walks and baths. Now that we have some plans in place for our personal lives, let's dive into the sexy stuff!
Aries
Aries should expect a powerful February, with Mars being in your sign until the 13th of February. This will bring you a lot of fiery energy and sexual enthusiasm. On February 18th, Chiron will enter Aries, which symbolizes our inner emotional wounds. Now is the time to dive into any limited sexual beliefs or past traumas you may have. Make a list of the things you are ready to release and burn it during the Full Moon on the 19th, allowing it all to dissolve with the moon as it wanes.
Focus on meeting your own needs this month, particularly when it comes to self-care, and assert yourself when you feel personal boundaries are being crossed. This is a month of rebuilding confidence, including body confidence, so dabble in some sensual selfies, just for you .You also may enjoy adorning your body with some beautiful body jewelry to help nurture positive self-image. Try some mindful masturbation to prioritize your sexual self-care, and boost your self-love. Don't rush into any new relationships this month– take your time and evaluate things carefully.
Taurus
The Virgo Full Moon will support your desire for stability and order. Lean into the energy and clean out your bedroom! I'm talking mementos from ex-lovers, old photographs, clothes that make you feel drab. Get organized with an emotional reset. The first half of February will likely see you staying inside a lot, and having vulnerable conversations with loved ones and your diary. Spend some of that indoor time engaging in high quality self-care, reading books, drinking tea, taking selfies, and soaking in long baths with your Womanizer handy.
On Valentine's day, Mars will enter your sign, giving you a big boost of energy and inspiration, and driving you out of the house (finally). Go dancing with your friends, say yes to dates that intrigue you, and take yourself on some romantic solo dates, too. If you have a partner, try going on an Adventure Date together!
Gemini
You'll likely be feeling the disconnect between the person you'd like to be, and where you are currently at this month. Don't let the Virgo Moon's energy get you down, instead up beating yourself up about where you are not. Try and celebrate where you are, and feel excited for where you are going. Now is the perfect time for setting some sex goals for this year– get creative and listen to your heart…and your loins.
You'll likely be craving some deep connection this month, but if you are coupled up, make sure you respect your partner's boundaries and don't force them to go deep with you, just because you're finally ready. Balance some hot and sweaty all night romps with languid sleep in sessions together the next day.
Cancer
Good news for my Cancer babes! You can stay at home as much as you like this month. Well, you may still need to get your mail and some groceries, but you can stay in a lot. Use your time wisely, and engage in more self reflection, using time and space to look inward at what might need attention. Decluttering mentally, as much as around the home. Try doing the releasing and abundance rituals in this article to get rid of some of your sexual baggage. This moon will help you to focus on what's important, and tune out what isn't.
Venus will be in your seventh house of partnership from February 3rd to March 1st, which should increase your already dreamy romantic yearnings. If you have a partner, spoil and lavish them with gifts and affection this month. Show them how much you adore and cherish them. If you don't, pour some of that love on yourself! Check out our Valentine's Gift Guide for some great sexy ideas.
Leo
You should be feeling a little more grounded this month Leo's, bringing you some much needed respite. Don't be afraid to lean into your self-care, and work on rebuilding and replenishing your resources. Evaluate your self worth, and determine if you're still basing it on external influences like money and notoriety. Your true superpowers lie in your unwavering loyalty, fierce passion, and dedication to your causes.
Turn some of that fiery love onto yourself this month, focusing on identifying and meeting your own needs and desires. Don't know what they are? Try some sexual exploration and fill out a sexual questionnaire, either solo or with a partner!
Virgo
With the Full Moon in your sign this month, expect to feel a heightened sense of clarity. Try and harness this to advance your erotic potential, and shine a light on the shadow aspects of your sexuality. What have you been hiding about your sexuality, perhaps even from yourself? It doesn't have to be some big taboo kink or fetish. It might simply be that you don't feel present during sex, or you're tired of having to keep your eyes closed to orgasm.
With Mars in your house of intimacy during the beginning of the month, it's the ideal opportunity to go on a romantic date, whether it's a first date or you've been married for years. Mars lends us its excellent communication skills, so don't let it go to waste. Talk about needs and desires in a relationship, and don't be shy to try a little dirty talk in the bedroom.
Libra
It's time to take a breath, and stop trying to live up to everyone's standards and expectations of you. Let's be honest, you've probably made half of them up in your mind anyway. Get real about who you are as a person. As a sexual being, relax the notion that you need to be what you think others want. No more shows in the bedroom, just genuine displays of your feelings and pleasure!
The moon is in your house of romance during the beginning of the month, so even if you're not usually a Valentine's celebrating person, give it a try this year! There are plenty of fun ways to celebrate it without being cheesy or wasting money. When Mars hits your fifth house of intimacy on V-day and camps there till the end of the month, it's the perfect time to take a sensual bubble bath with a lover, and perhaps even use some sex toys together, like the WeVibe Sync or a BDSM starter set!
Scorpio
Good news for you Scorpions, you can look forward to a sexy month ahead. Try to relax your inner control freak this month and be a bit more spontaneous! Take a long romantic walk with your partner, holding hands and stealing kisses under street lights. If you're single, you won't be for long. Get out there and make those deep connections you so crave, because your ideal partner is unlikely to just tumble into your lap!
When the sun moves into Pisces on the 18th you'll be filled with romantic and sensuous feelings, and more than likely they are a little edgy or kinky. Don't be afraid to explore that side of yourself, even if you're not with a partner. Read my BDSM beginners guide to see which aspects intrigue you most, and then start dabbling in them. Some bondage tape is a cost-effective and easy way to experiment, even with some self-bondage. If you have a lover to play with, use a blindfold for some sensory deprivation and torment them with some fun toys like the Hot Octopuss Pulse Duo or a Magic Wand!
Sagittarius
You'll be hosting Venus in your sign until the 2nd of February, which pairs perfectly with Uranus in your fifth house of romance. Try and do something romantic and spontaneous, bonus points if it's also a surprise! Perhaps you might like to whisk a lover away on a romantic long weekend, or even impulse-buy yourself a decadently delicious sex toy like the Womanizer.
You're likely to have good luck this month, which can be magnified by spreading your good fortune around. Take a risk on something you've been hoping for, particularly if you're single. It might be even more wonderful than you could have ever imagined.
Capricorn
On the 3rd of February Venus will enter and delight your sign, making this month perfectly aligned for romance and sensuality to blossom. Make sure you're tending to your romantic garden, and nourishing it in any way it needs to bloom. You'll need extra self-care this month, and boosting your sexual energy through mindful masturbation practices would be ideal. Loving and romancing yourself is crucial to being a good partner. If you haven't met them yet, it helps get you on the right frequency to attract one.
When Mars moves into your house of romance on the 14th, you'll be finding yourself feeling amorous and creative. Buy some sexy new lingerie, and try exploring something new in the bedroom, or if you want to get out of the bedroom, try some outdoor sex!
Aquarius
With the Sun in Aquarius until February 17th, you might be discovering some hidden meanings and messages, or that the ideal lover has been in front of you all along. The beginning of the month is a great time to start fresh, and set some sexual intentions for the year. Make some affirmations to help reinforce these intentions.
Mars will move into Taurus on Valentine's Day, bringing more languid home energy into your life. Indulge in long baths, pedicures, and lazy Sunday mornings spent in bed with your Womanizer. It's the perfect time to engage in some sensory play, which involves indulging in all your senses. It can be done solo, or with a partner. Choose some elements that personally delight you, for example you might want to try a platter of fresh fruits, some scented candles or diffusing sexy essential oils. Perhaps a luscious scented oil for some self-massage, and play music that turns you on. If you're doing this solo, this would nourish your senses before, during, and after masturbation!
Pisces
With Mercury in Pisces on February 10th, you should be feeling in your element this month! Your interest in the world around you, communicating with others, and going on romantic dates should be increasing, so take advantage and strike while the iron is hot!
You'll be feeling even kinkier than usual, so explore those inclinations, no matter what that means to you. If you've never tried anal play, you could dabble in that, or some BDSM foundations could be laid. Though considering that Mercury rules communication, you'd be wise to include some dirty talk in your sex this month!
Happy full moon everyone!
Isabella Frappier is an Australian writer and a holistic Sexuality Doula, who specializes in body literacy and sexual sovereignty. She is also a host on the popular new Sex Magic Podcast. When she's not busy championing her sex positive agenda, she—oh wait—she's always busy doing that. Follow her adventures on Instagram.