Your September Sexoscope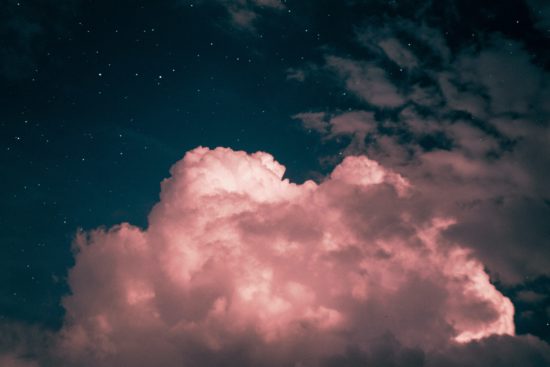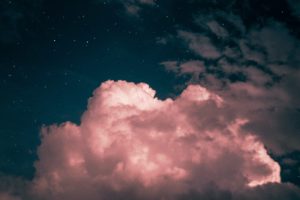 Happy September everybody! As we shift from summer into fall, many of us are taking the time to adjust to new routines, fresh wardrobes, and changing temperatures. Luckily, with the sun in the practical sign of Virgo, it's also the perfect time to focus on yourself and get organized for the remainder of the year.
But be aware—with Mars in fiery Aries, this is also shaping up to be a month of war. Everyone seems to have an opinion and aggression may be fervent. (Especially with an upcoming election!) Instead of letting the irritation get to you, make the shift toward positive and courageous energy. Healthy and consensual sex can be a great outlet for letting out stress and built up aggravation. No matter your sign, this is a great month to turn on your own sexiness and claim whatever (and whoever) is appealing to you!
Read below for your September Sexoscope:
Aries (March 21-April 19)
When you are completely confident about what you need, and also fully interested in the needs of others, you are irresistible. Don't let anyone dim your fireworks this month—just tell them to wait patiently for the grand finale.
Taurus (April 20-May 20)
When you inhabit your body as a sacred unending pleasure temple, you enchant people to their core. When you crave lusciousness—turn inward.
Gemini (May 21-June 20)
When you reach for the level of transformational conversation you bewitch people. Don't let common thoughts or ordinary banter get in the way of your maverick brilliance!
Cancer (June 21-July 22)
When you are as soft and yummy as a cookie (but also as sturdy as a mountain), folks can't help but pursue you. Never compromise your boundaries to make others like you. You are the sweetness worth behaving for.
Leo (July 23-August 22)
When you crack open your heart and let the light pour out to make others shine, people can't get enough of you. Your generous love is a floodlight of seduction.
Virgo (August 23-September 22)
When you let go of perfection and highlight every flaw as sheer genius, you become a siren of attraction. You know better than anyone how to look through the cracks and see where the light comes in.
Libra (September 23-October 22)
When you realize that beauty is built by appreciating life you bathe in a regal glow. Others want to be with those who know the secret is not to have what you want but to truly love what you have.
Scorpio (October 23-November 21)
When you face darkness like an old friend, and bring the hope back like a giant street lamp, others find you utterly beguiling. Fearless to feel, you make people want to dive in.
Sagittarius (November 22-December 21)
When you speak your truths, not as swords, but as vulnerable invitations you become spellbinding. You never need to promote what is unflinchingly authentic.
Capricorn (December 22-January 20)
When you lend your immense competence in service of the ultimate good, and you take time to smell the orgasmic roses – you become a walking aphrodisiac. Don't let doing become the boss of being and all the oysters will be yours.
Aquarius (January 21-February 18)
When you are as truly empathetic as you are utterly disarming, people will fall at your feet. When the sky blue meets the turquoise of the deep sea, no one can resist.
Pisces (February 19-March 20)
When your dreamy nature grounds in earthly manifestation everyone wants a delectable nibble of you. Maintaining a mature focus in your life, undistracted by shallow temptations, leads you to your erotic superpower.
—
Jennifer Freed PhD is the best selling author of Use Your Planets Wisely and a renowned psychological astrologer and social and emotional education trainer. She has spent over thirty years consulting clients and businesses world wide on psychological, spiritual, and educational topics. She has served as the clinical director of Pacifica Graduate Institute and is national consultant for EMDR (Post Traumatic Growth Therapies).
​Dr. Freed's passion is to awaken the potentials of each client and collective and to guide them to make lasting contributions to their communities.