Your Sexual Stress Response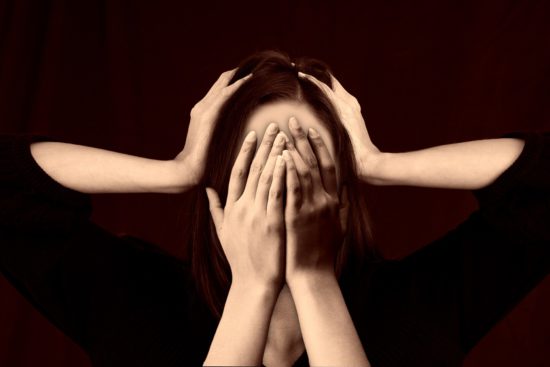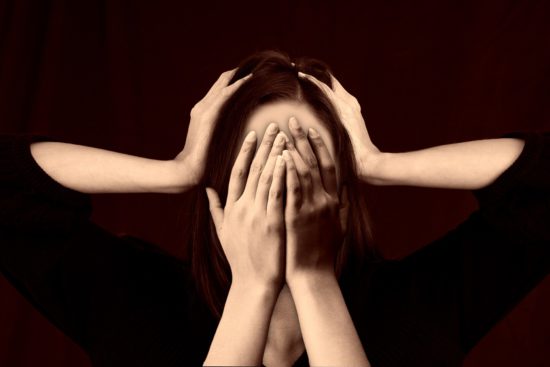 With COVID-19 scaring the begeezus out of all of us, stress has an even greater impact on us these days. As if we didn't already have job-related stress, financial stress, relationship drama, or health-related stress, now we have a fast-spreading virus to worry about. If you have been able to effectively "Quarantine and Chill" at home– good for you.
Read this article to help you learn more about what a sexual stress response is and how to get into that sexy space regardless of your sexual stress response.
Grab your "quarantini" and read on!
How stress impacts our sex life
There are many different ways stress can affect your sex life. Sometimes when you are stressed you can wave "bye, bye" to your libido.
For some, engaging in sexual activity can even contribute to more stress. For example, if you have past trauma or are having relationship issues, the subject of sex just might bring on more stress, which in turn can foster less sex and create a vicious circle.
In others, sex can actually help alleviate stress, boosting the hormones oxytocin and other endorphins.
What is a "sexual stress response"?
A "sexual stress response" is how a particular person handles sex in times of stress. Different people respond to stress differently. A heightened sense of stress could cause a cascade of hormones and emotional reactions that cause you to actually want more sex, not less. When you are stressed, you release the hormone cortisol, which can lower your libido. As one clinical psychologist said, "During times of stress, we need to survive, not procreate." And sometimes we can use sex to avoid stress in our lives.
The question is: Are you a "stress fucker" or stress sex "avoider"?
Stress Fuckers
The stress fucker is someone who tends to use sex as an avoidance mechanism. Boss being demanding? Text your FWB for a hookup. Worried that your ex is already moving on? Bang your husband even harder. That kind of thing.
Stress Sex Avoiders
The stress sex avoider is someone who doesn't like to have sex when they are stressed. Their inhibitions are high, and they pump the breaks to protect themselves.
A Spectrum Of Responses
The sexual stress response can also track the "dual control method," which help explain what excites and inhibits people sexually. As the Kinsey Institute stated:
Prior studies have found that while sexual inhibition plays an important protective role in reducing sexual responses in the face of threat or danger, individuals who have high levels of inhibition might be more vulnerable to developing sexual problems, and those with low levels of sexual inhibition may be more likely to engage in sexual behaviors that put themselves or others at risk.
In other words, there is believed to be a scale by which some people put on the brakes and some people hit the gas when it comes to sexual behavior. Stress can affect each person differently, depending on where they are on the scale.
How to beat the stress response
There are many ways to get through stress, even through the COVID-19 quarantine and social distancing.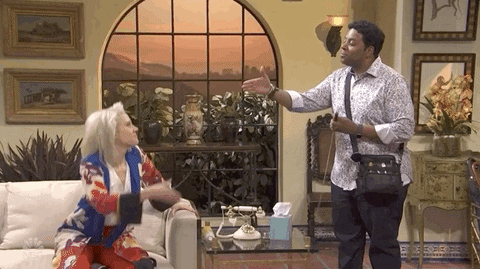 Here are some key ways to beat stress in general:
Don't Stress…
Regardless of your stress level, you can find ways to feel sexual if you so choose. You can also find what is called an accelerator or excitation- things to help get you in the mood. These can include watching porn, engaging with your partner in sexual foreplay, and masturbating, maybe using a toy. If you would like some high-quality porn (especially if you are going to watch it with your mate), I recommend you check out For Play Films. Their roster of films are hot and steamy and have something for just about everyone. If you feel you can't or don't feel sexy, you can always aim for feeling sensual, put some lingerie on, touch yourself, engage in sensual play with yourself or a partner, such as a massage with special oil. If anything, these activities can reduce your stress without having sex if you are not feeling it.
***
I know it is difficult, but don't let the current Coronavirus media updates get you down. You can look at this time at home as a major plus, for your relationship and your sex life. Pay attention to your stress response and use that awareness to actually enjoy the sex you can have right now, Coronavirus be damned!
---
Emily Anne is a bestselling author, sex coach and educator, who specializes in helping people expand their sexual horizons through BDSM and kink. When she's not obsessively talking about sex, she's hiking through the Hollywood Hills. Get some sexy education on her Instagram feed!